Description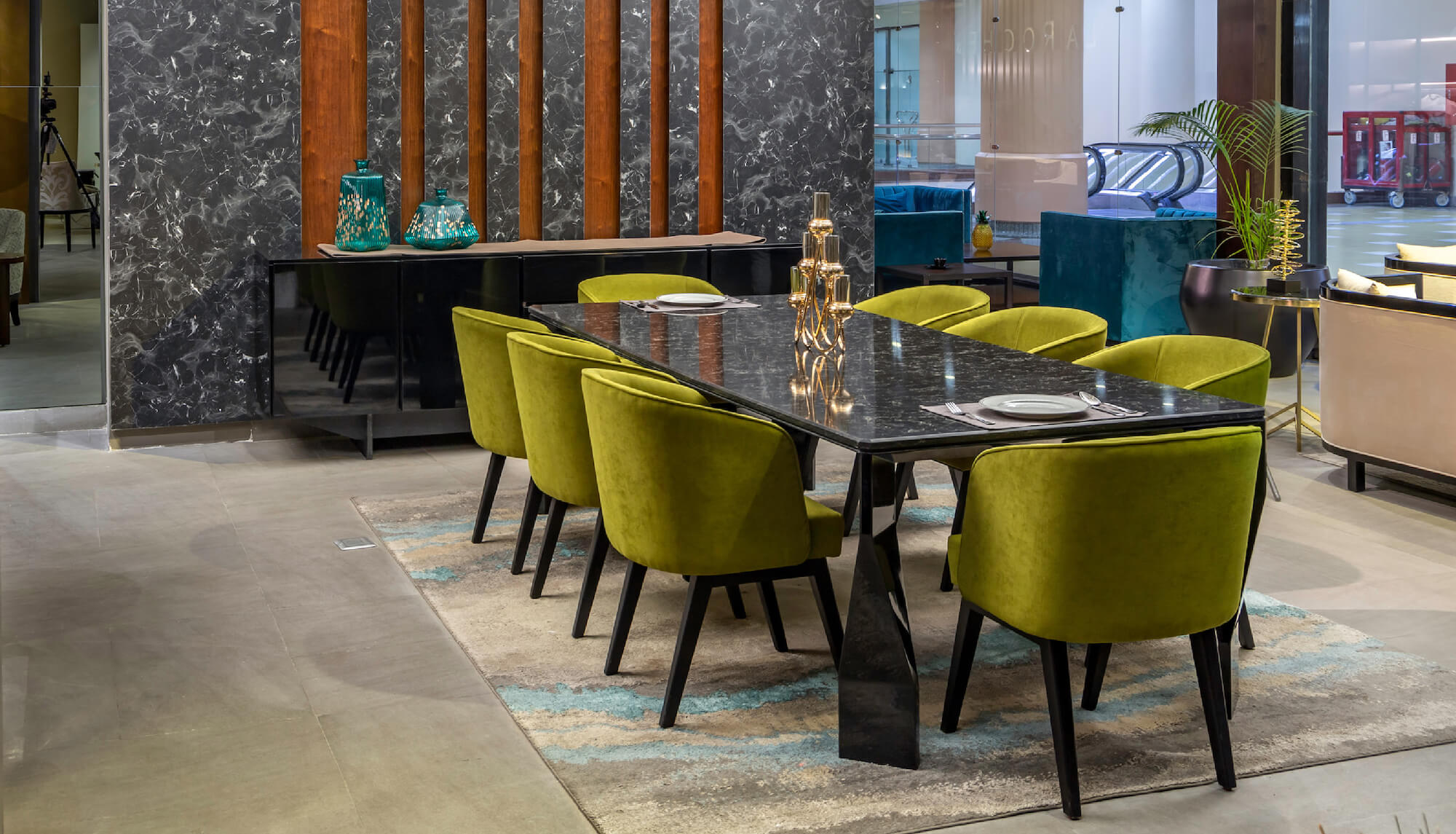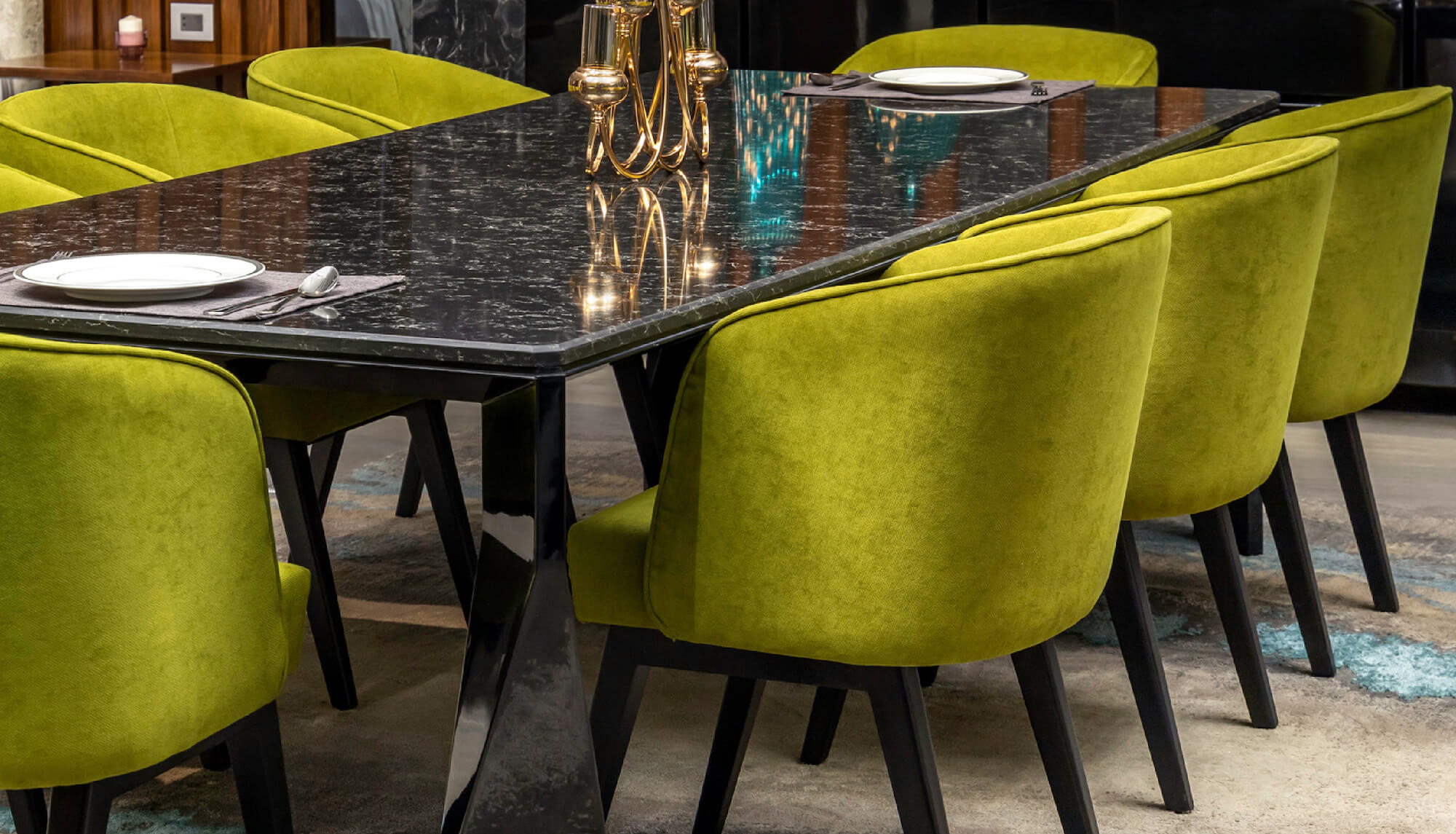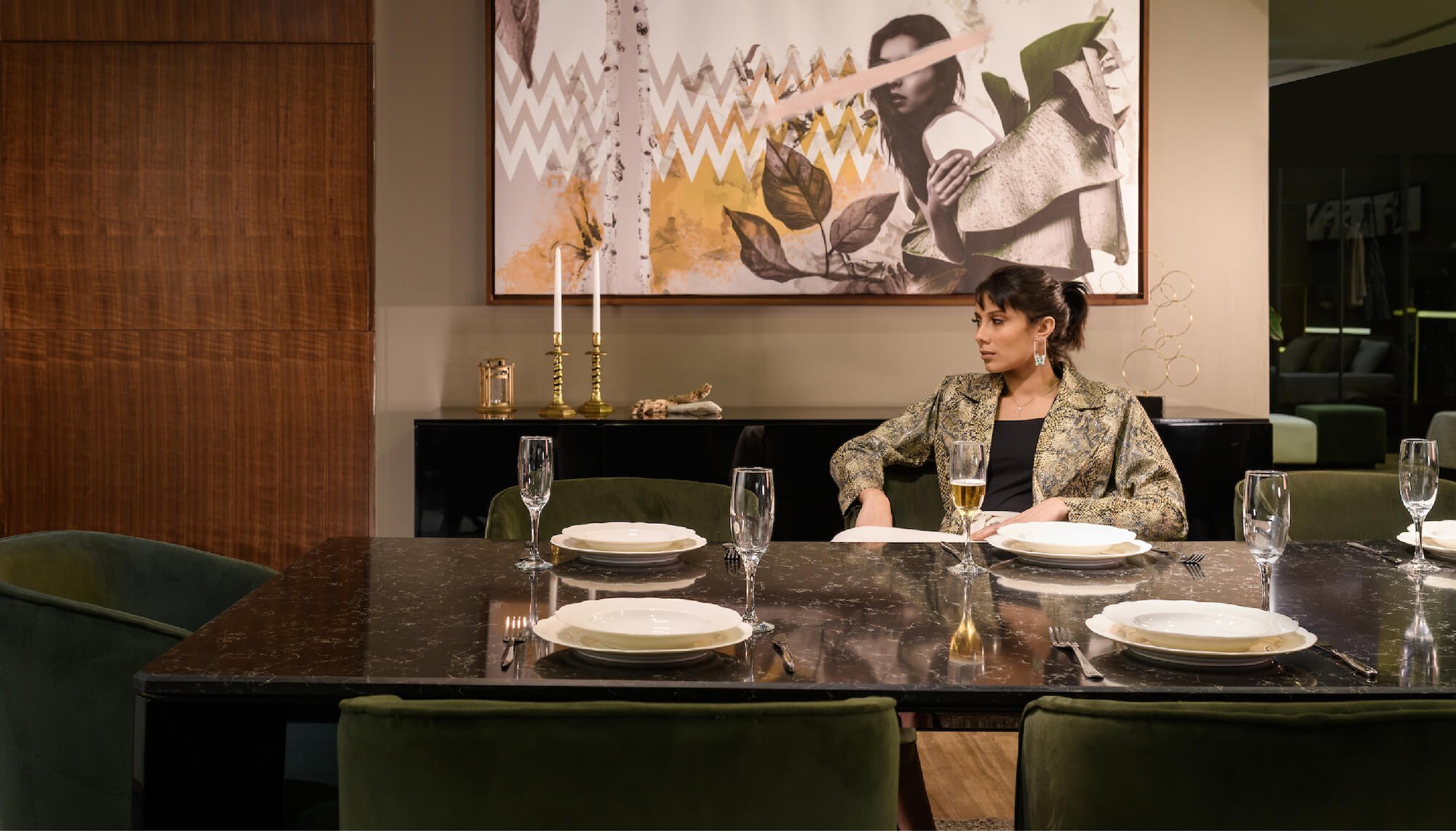 With a contemporary shape and plush cushions, seem-less seats and artistically curved lines, this sofa set is bound to be a masterpiece.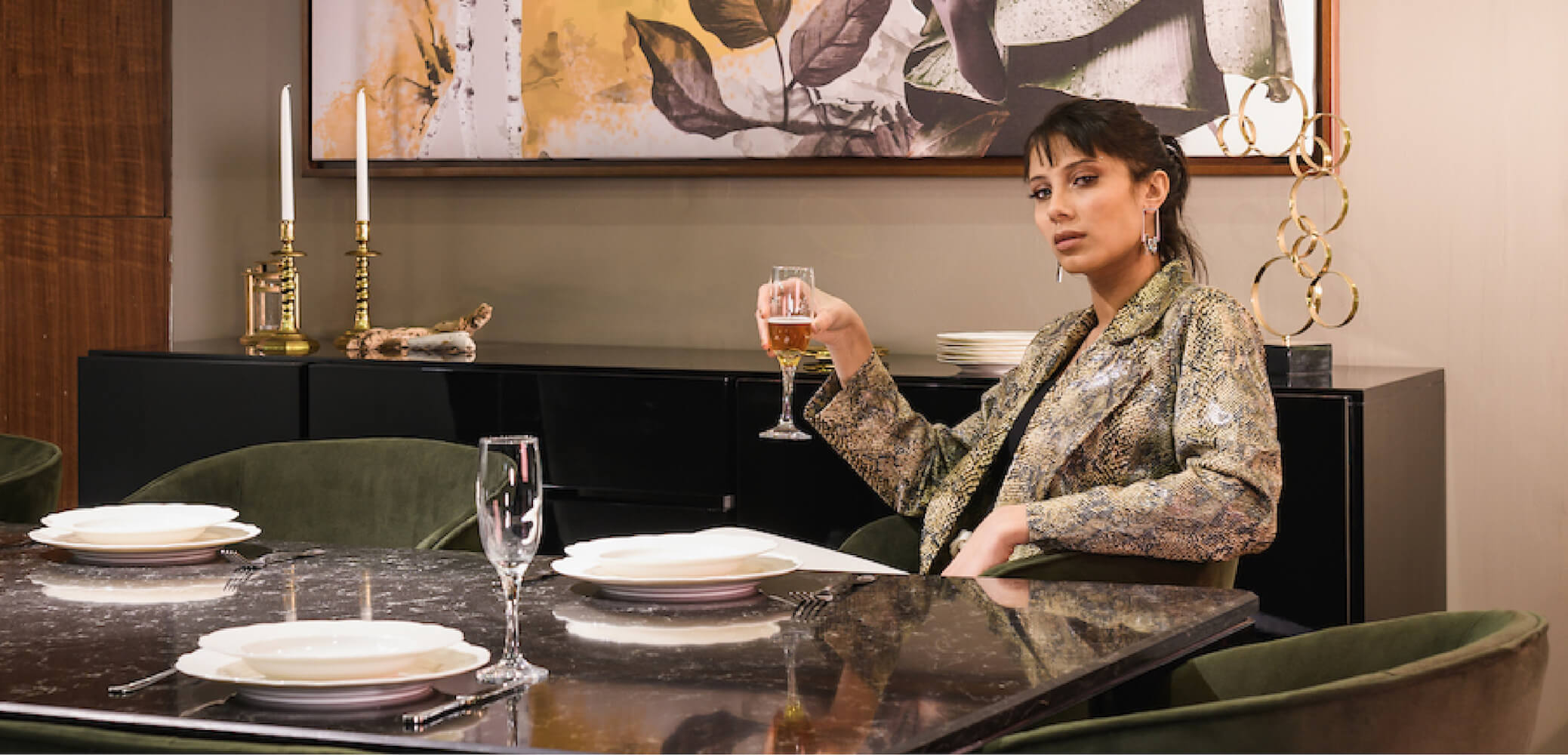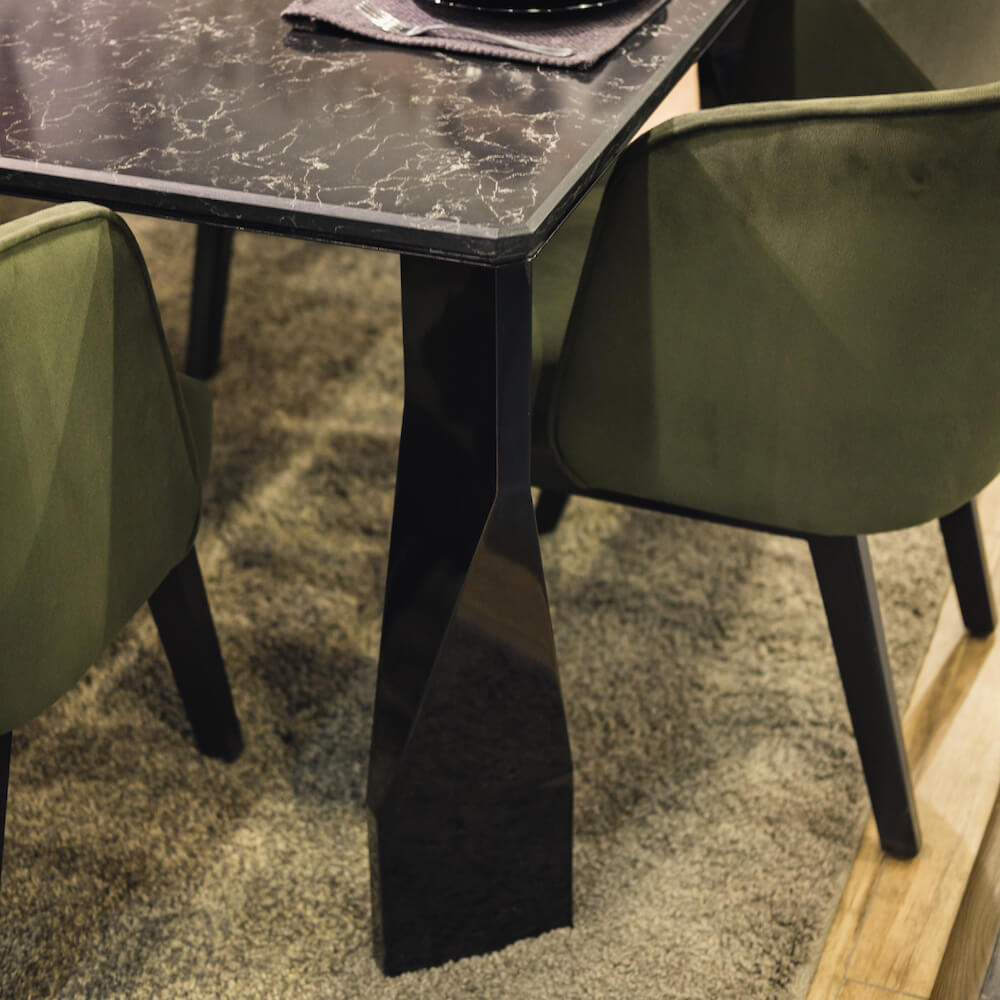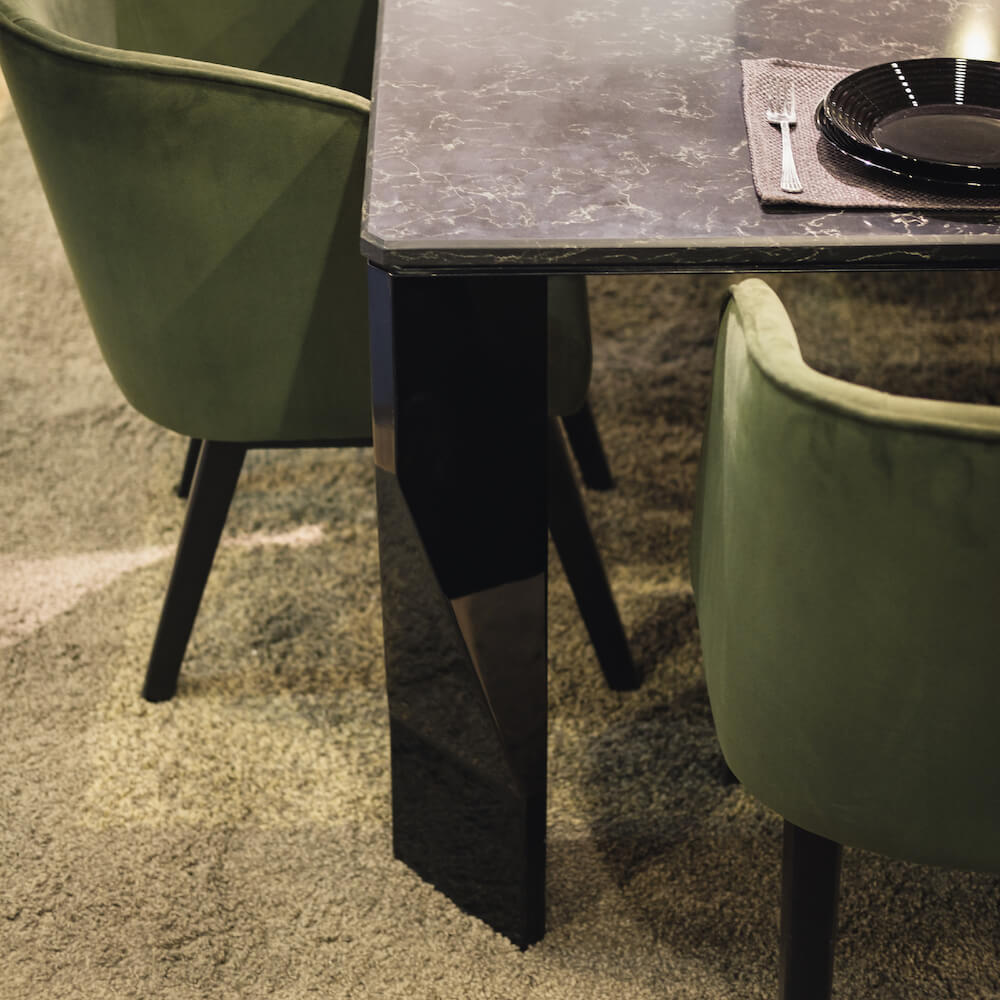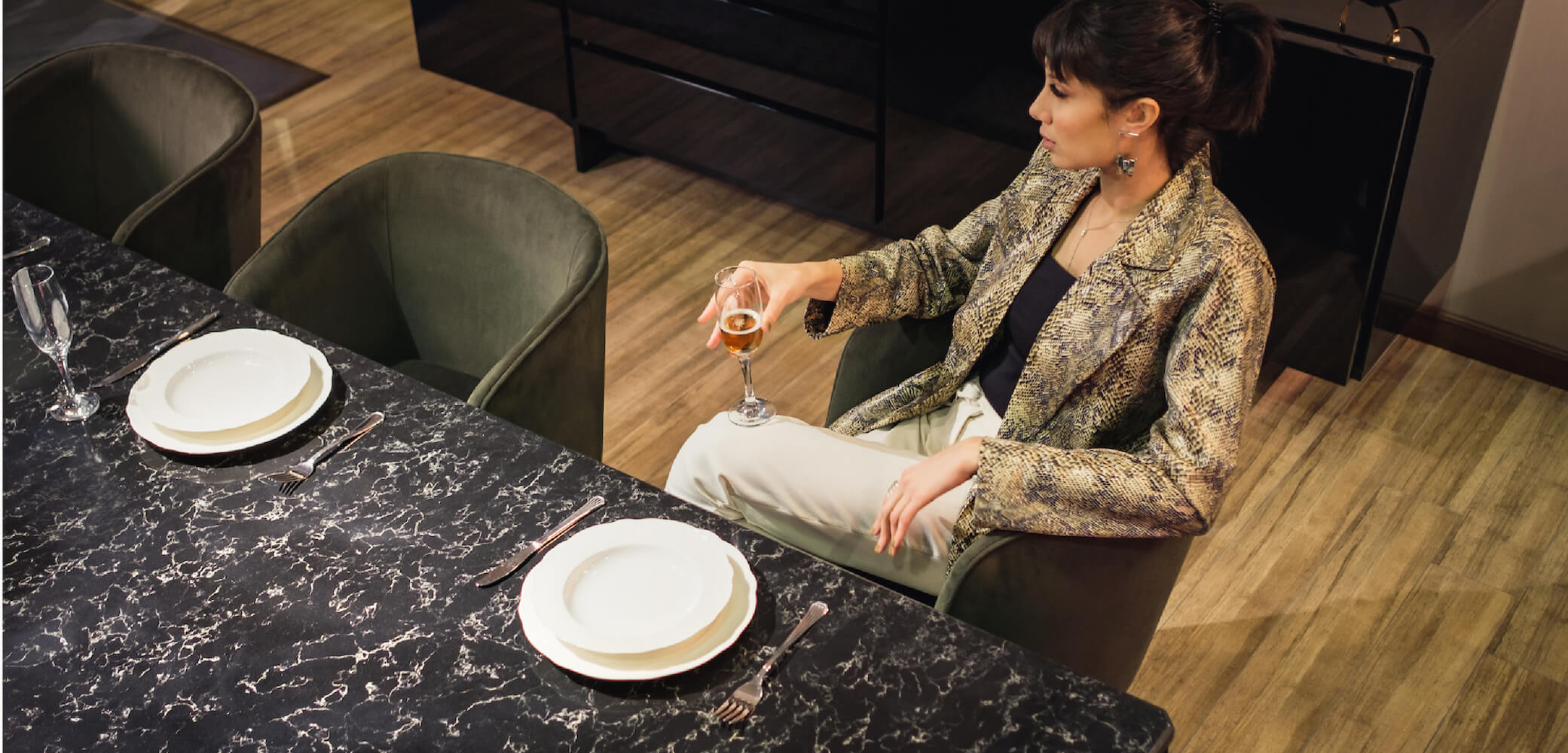 Sophisticated & Elegant Appeal
Spark dining table features smooth marble top and strong handcrafted wooden-base structure with distinctively remarkable design is goals for a stylish up-to-date marble dining table that promises long years of use.
Spark dining has the artistically geometries feel and smooth design, along with polished, ultra thin black marble with Portoro glace top finishing and a slightly thick marble base keeps the balance in the air.
Color/ Black

.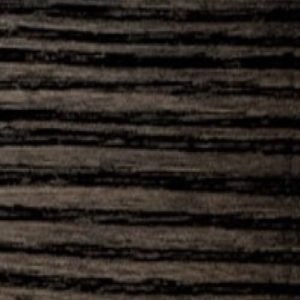 .   

.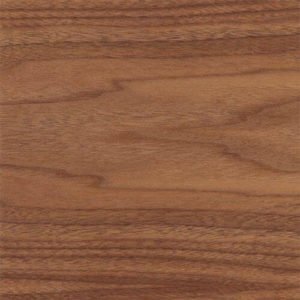 .