Description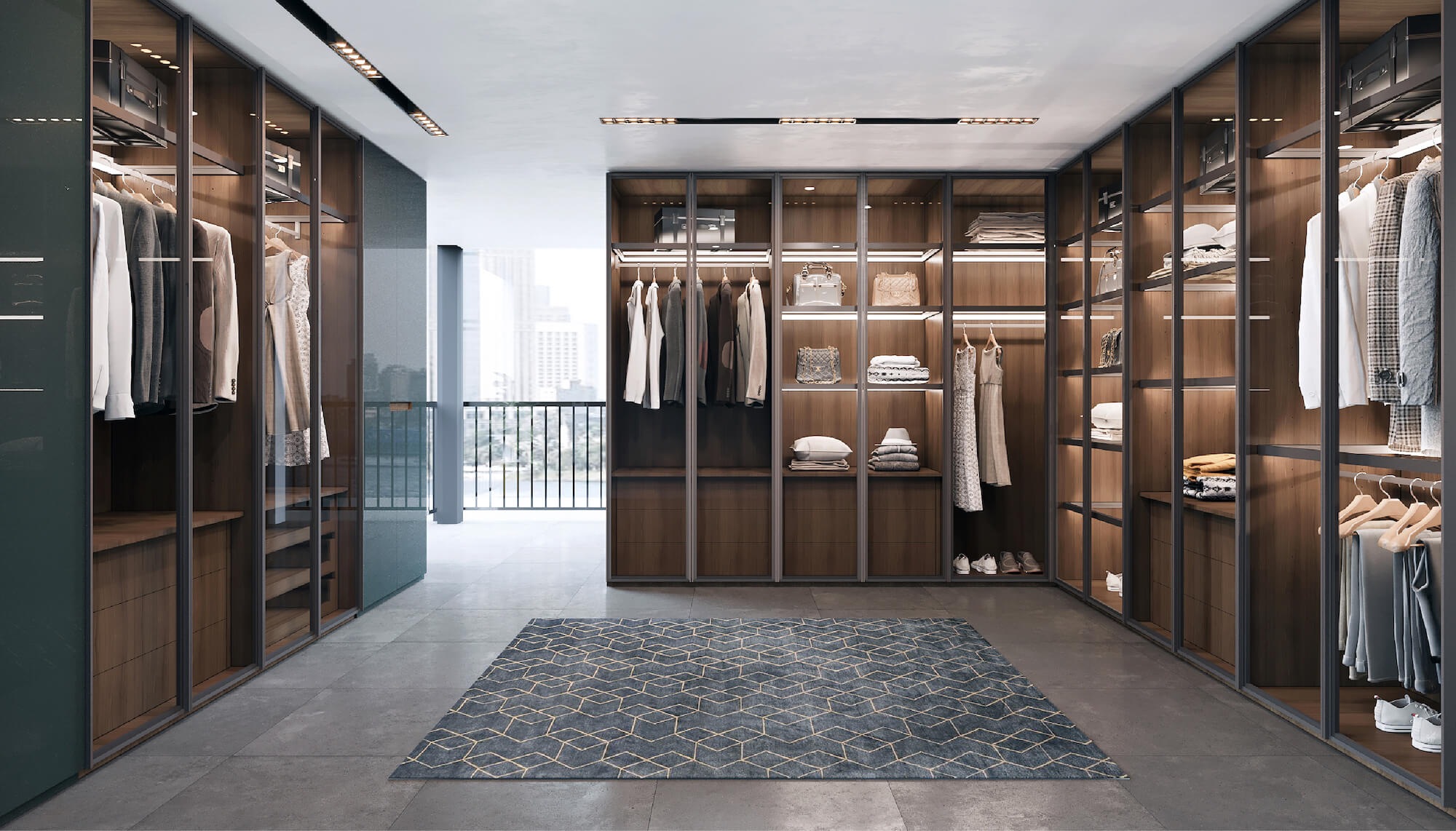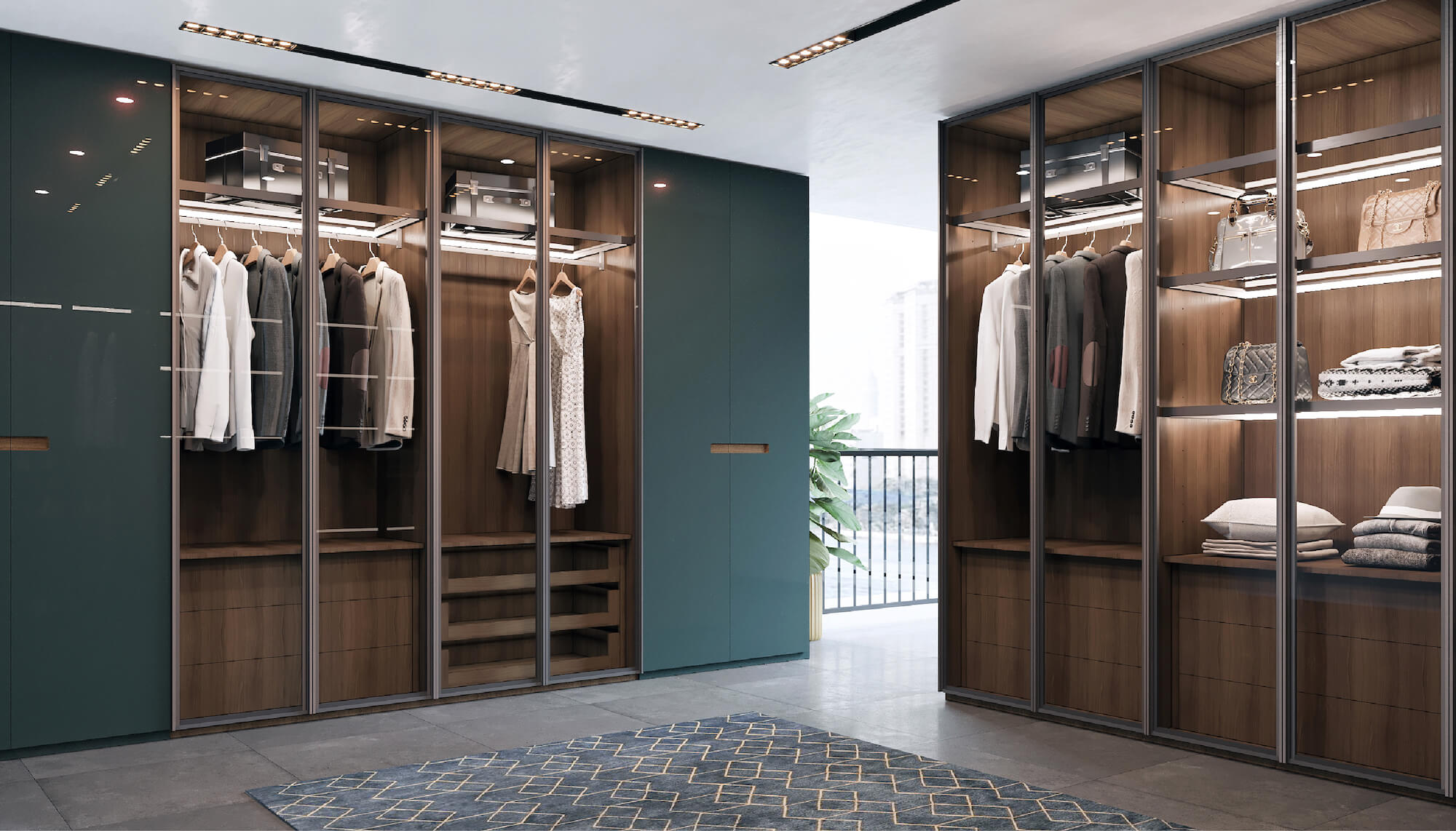 Crystal Closets
Cinematic and sleek, with all the visual elements to make your
dressing experience stand out with style.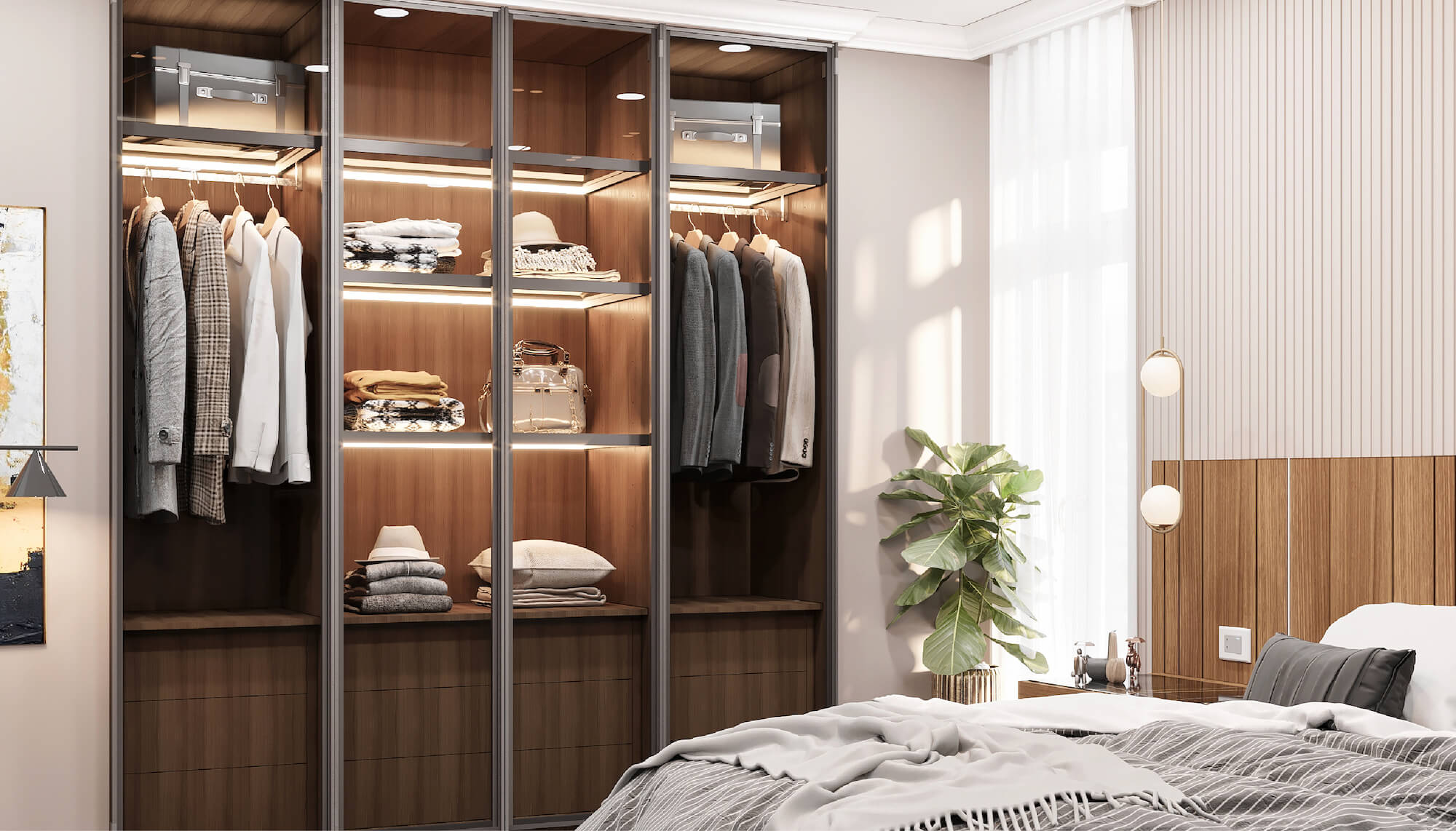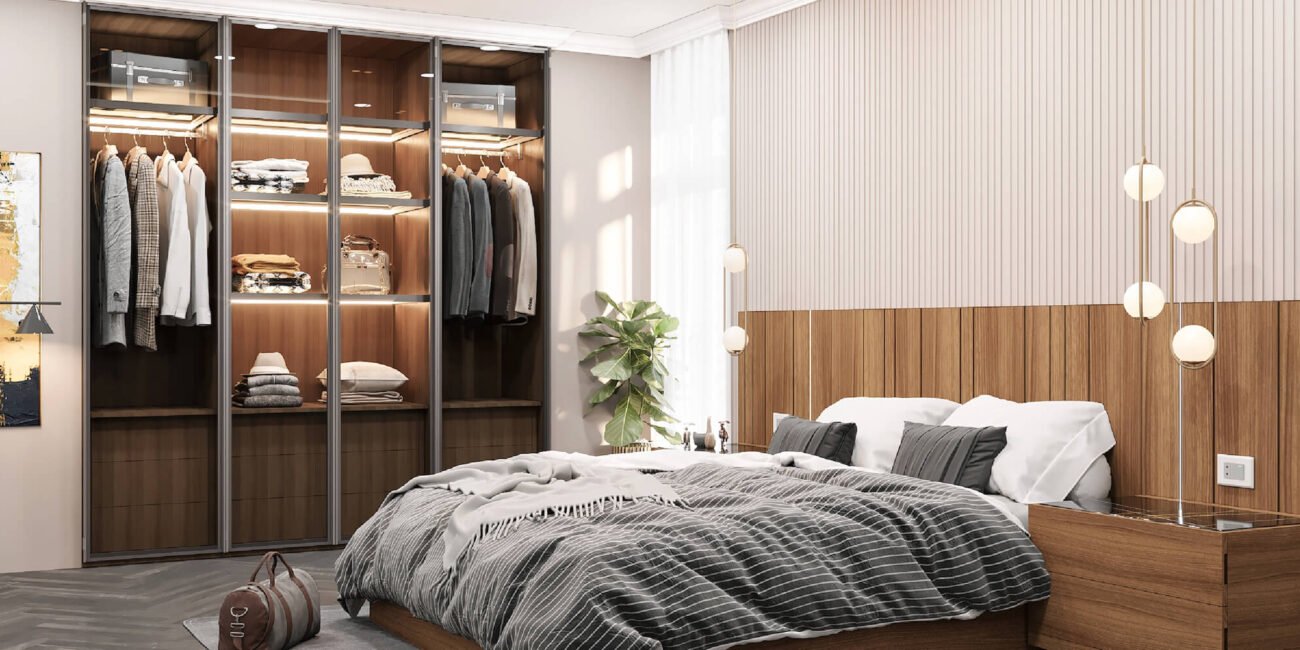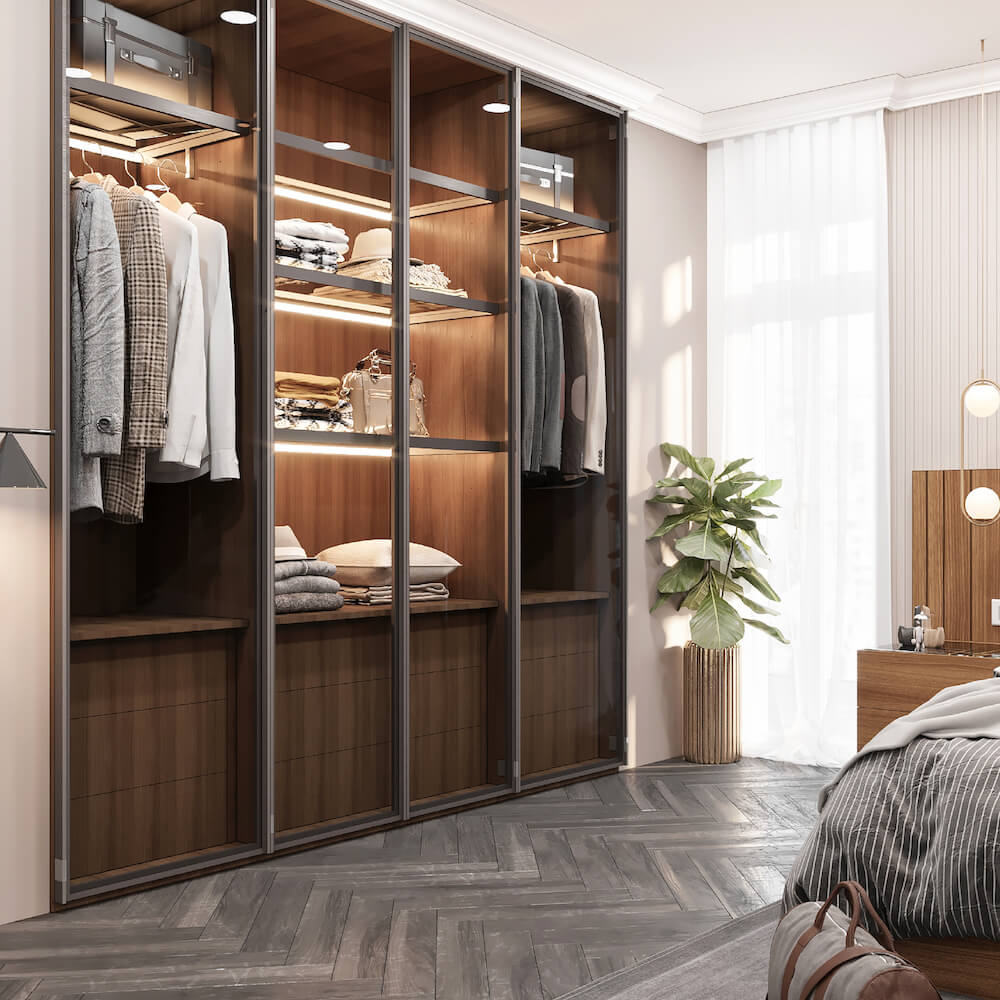 The distinctive interior design of the Crystal closets is highlighted through its tempered glass doors.
Inside, elegant glass and metal shelves are accented with built-in lighting fixtures, and set in a wooden walnut interior.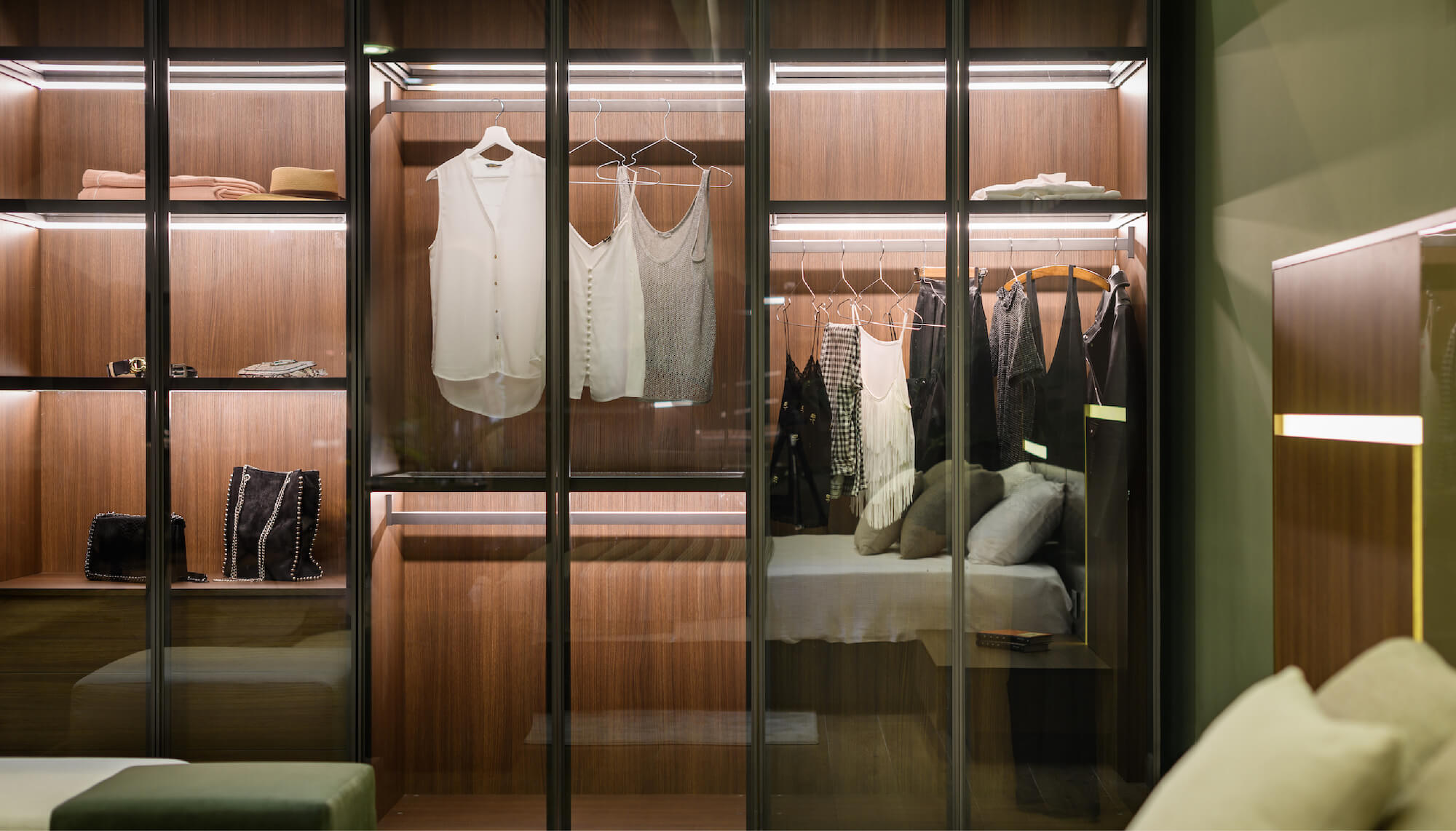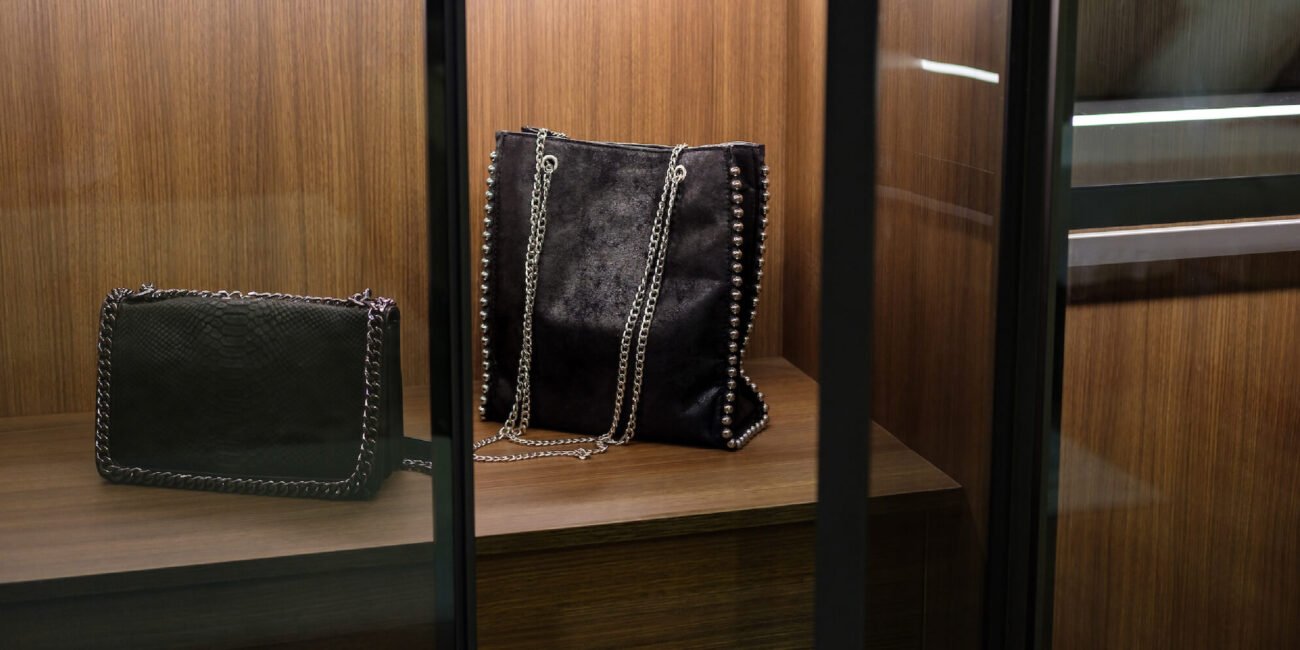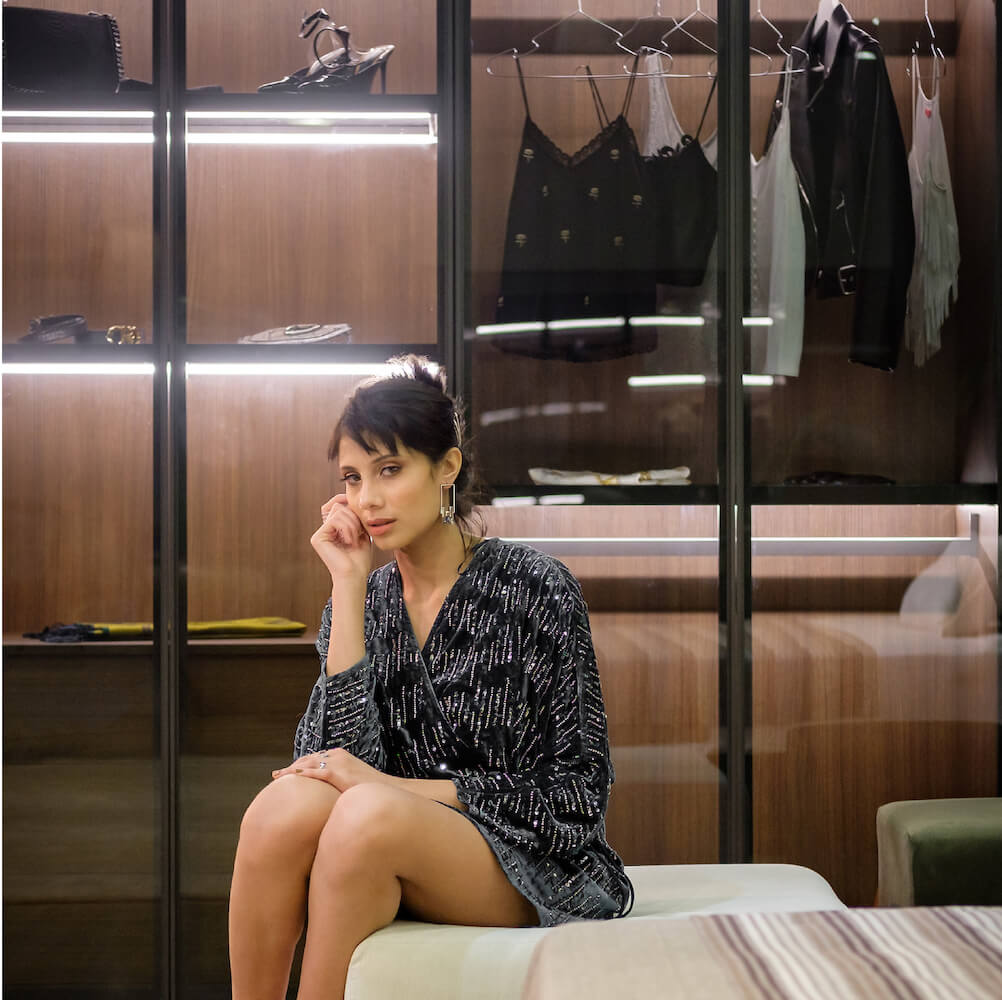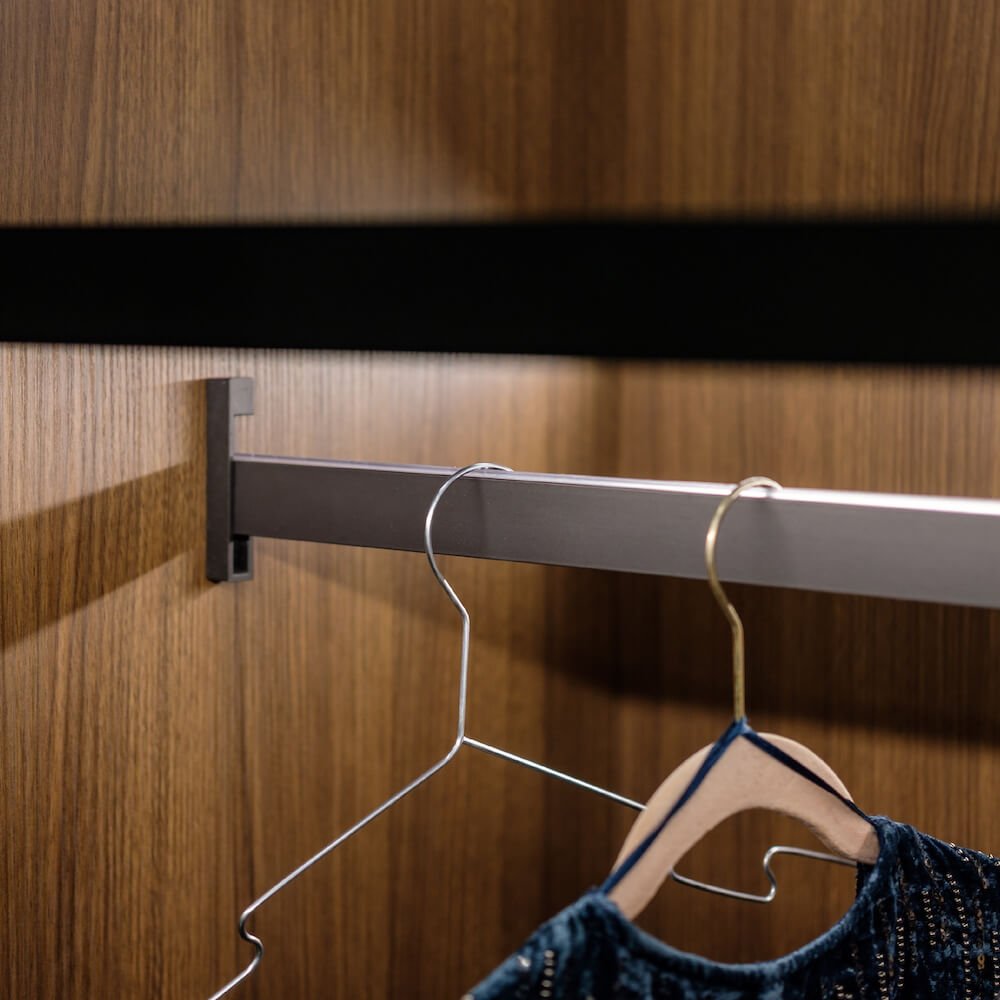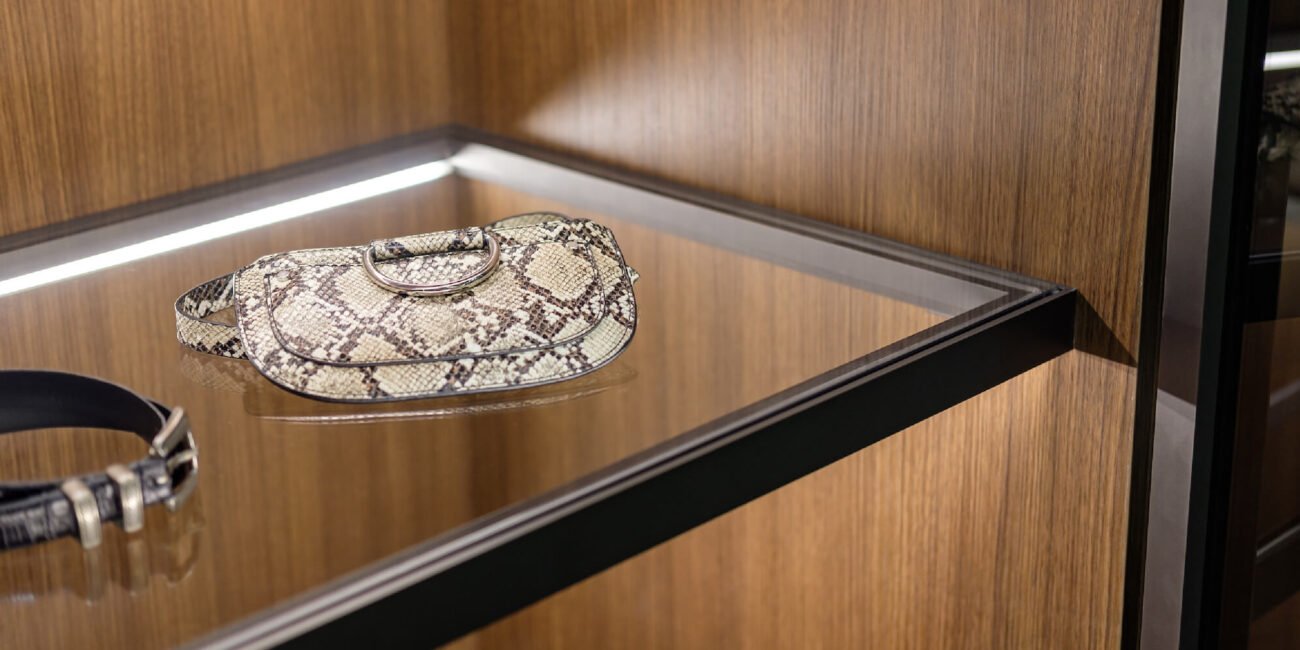 Fusion of Luxury & Functionality
Available in a warm walnut laminate finish, the overall look of the closet provides an environment that makes getting dressed a wonderful experience.
Achieving practicality with a clean enigmatic design aesthetic, Crystal closets are a fluid fusion of luxury and functionality.