Description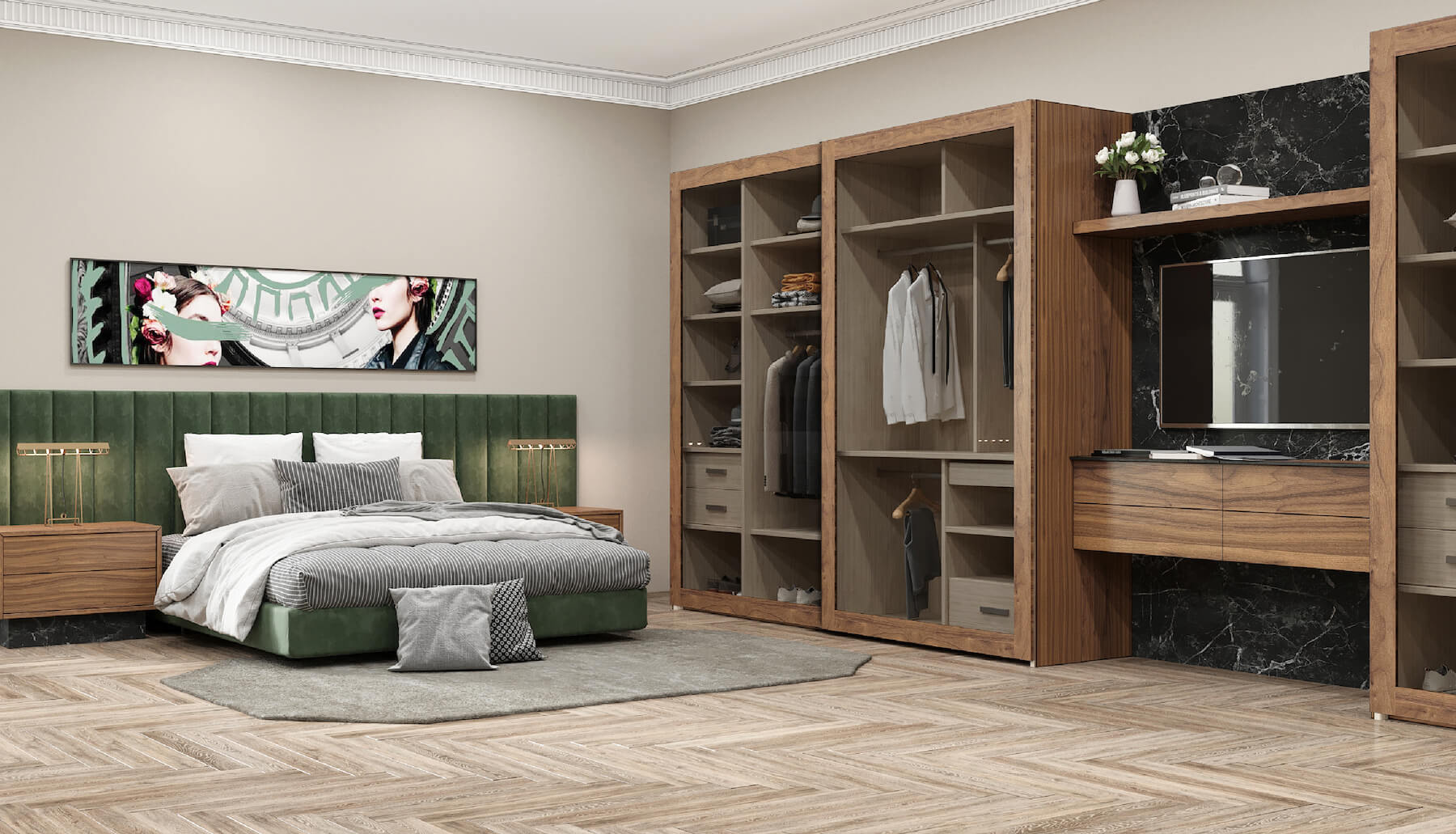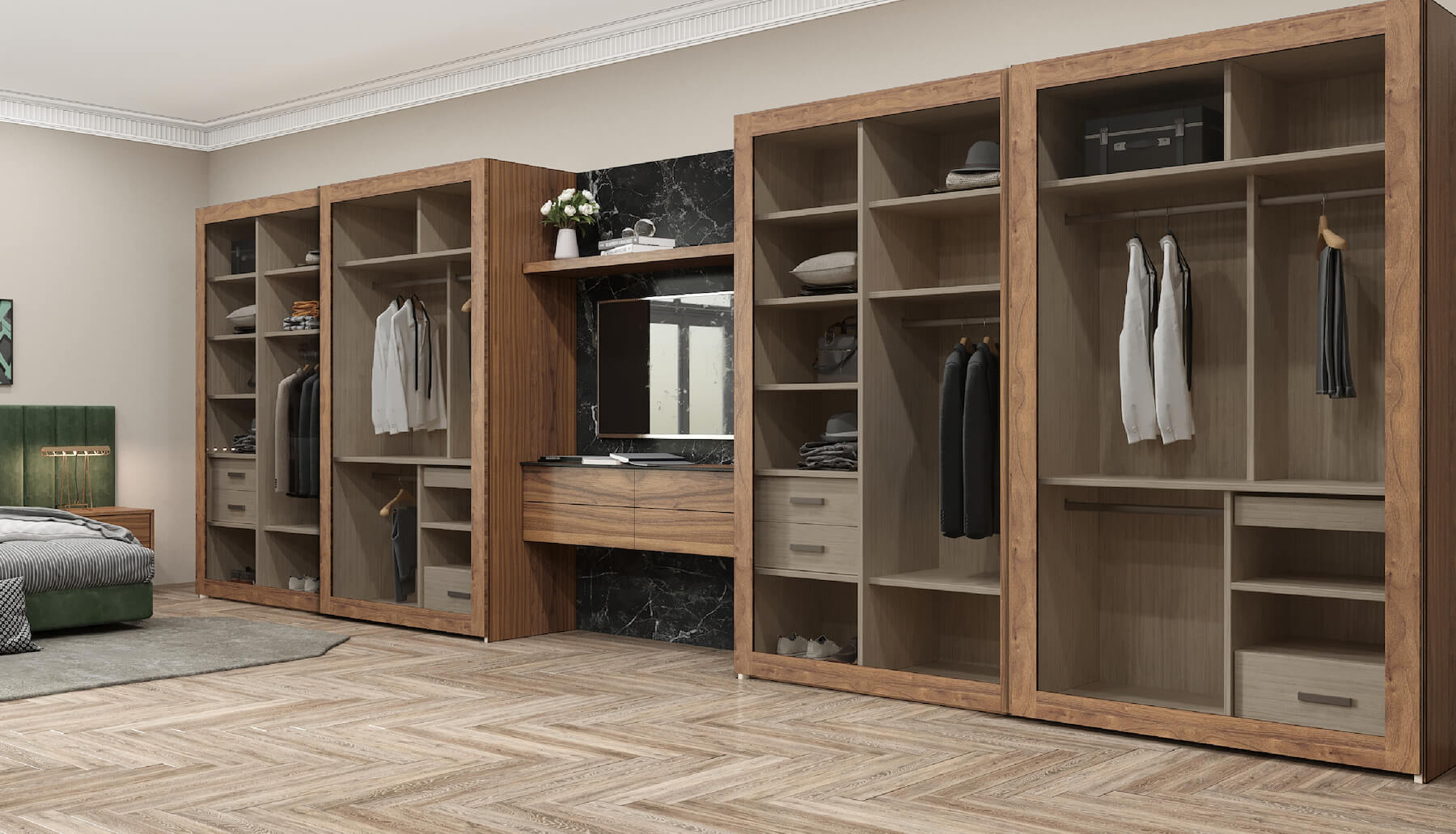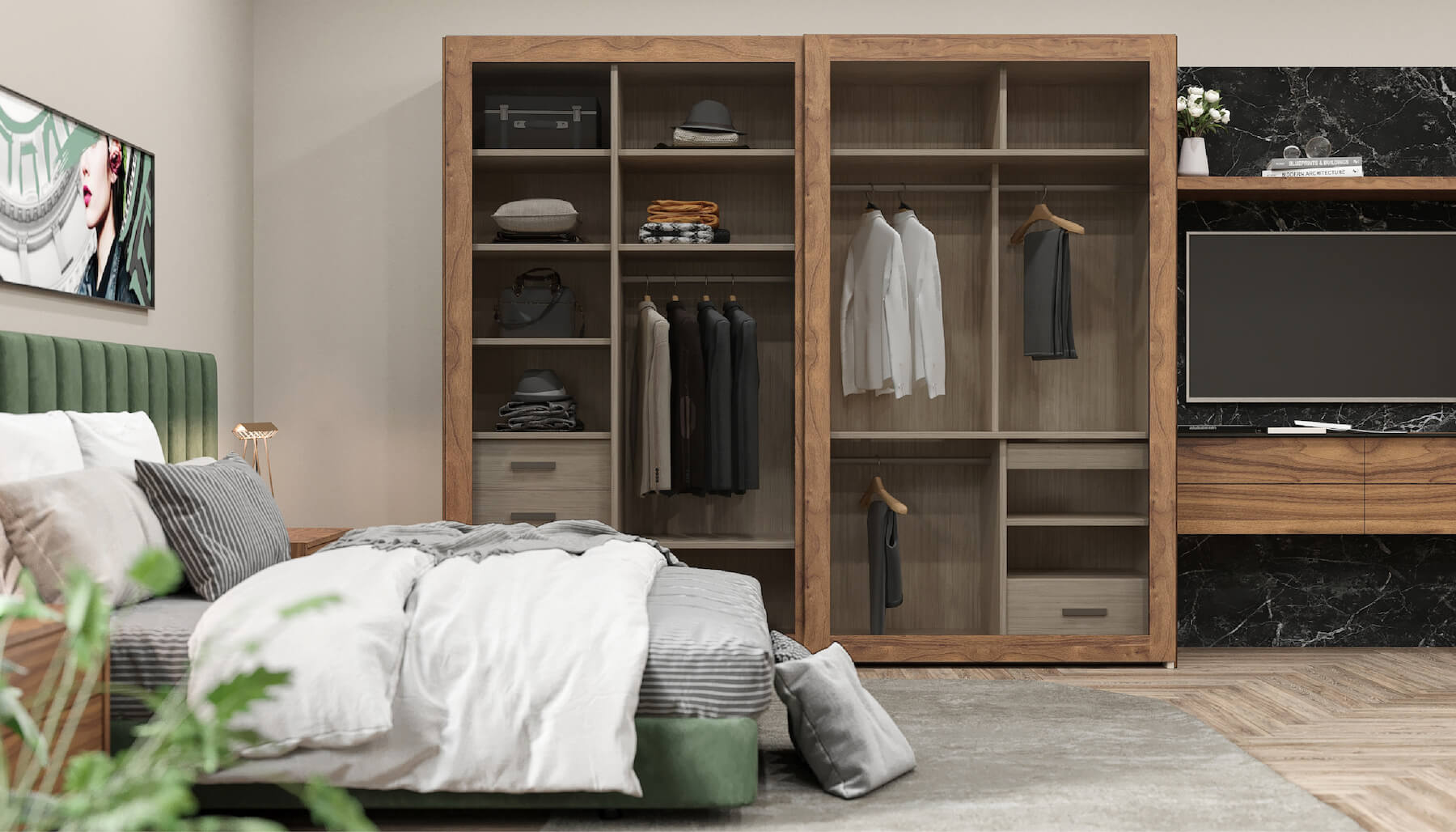 Flute Glass Sliding Doors
The grey-tinted glass of the Flute glass sliding wardrobe is suspended in wide, ash wood frames. The two-panel closet doors are available in three size options; 280 cm, 240 cm, and 210 cm.
Shown here alongside the Daisy bedroom set, the Flute sliding wardrobe is a perfect fit for all of our neutral-tone bedroom sets.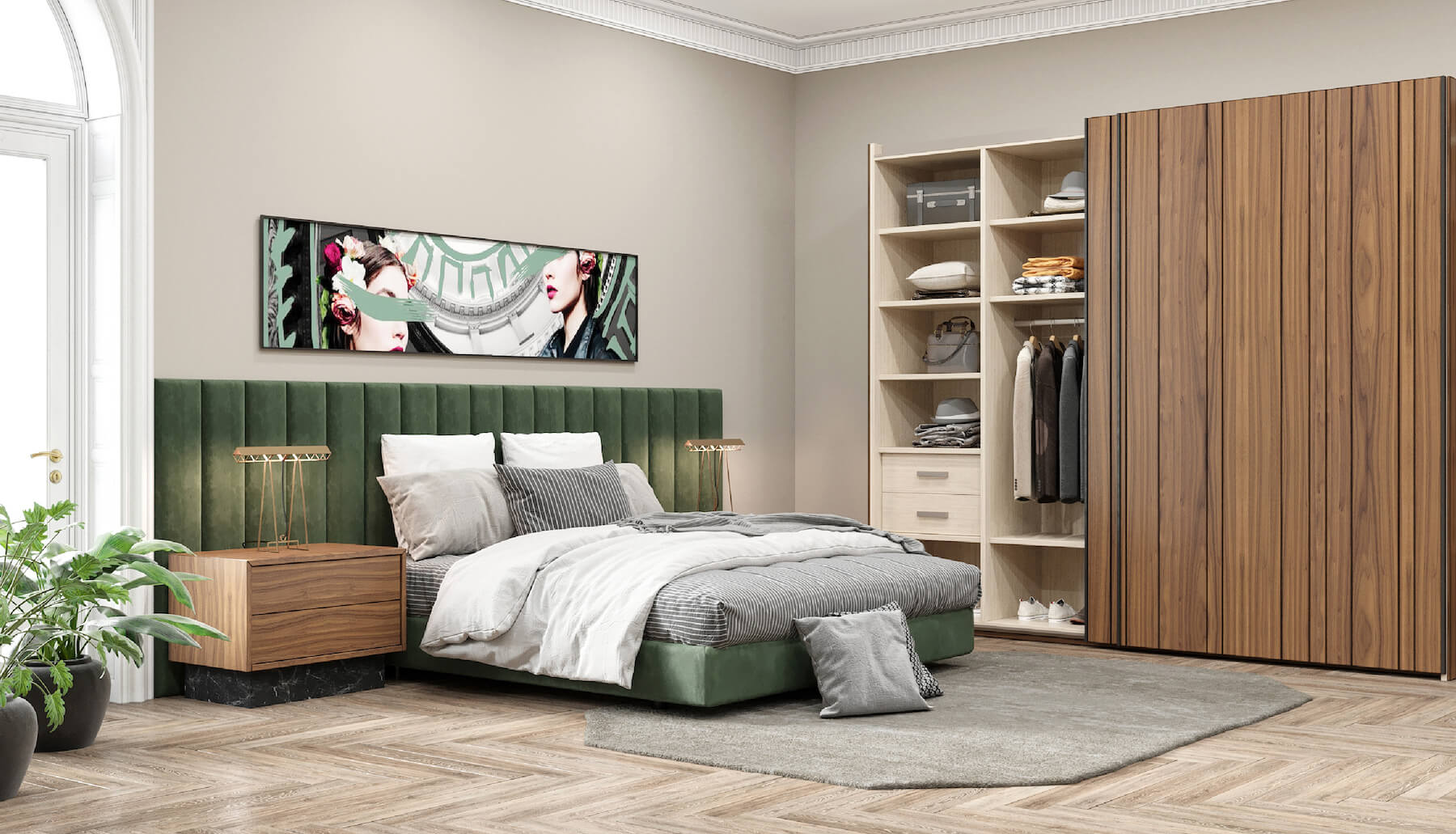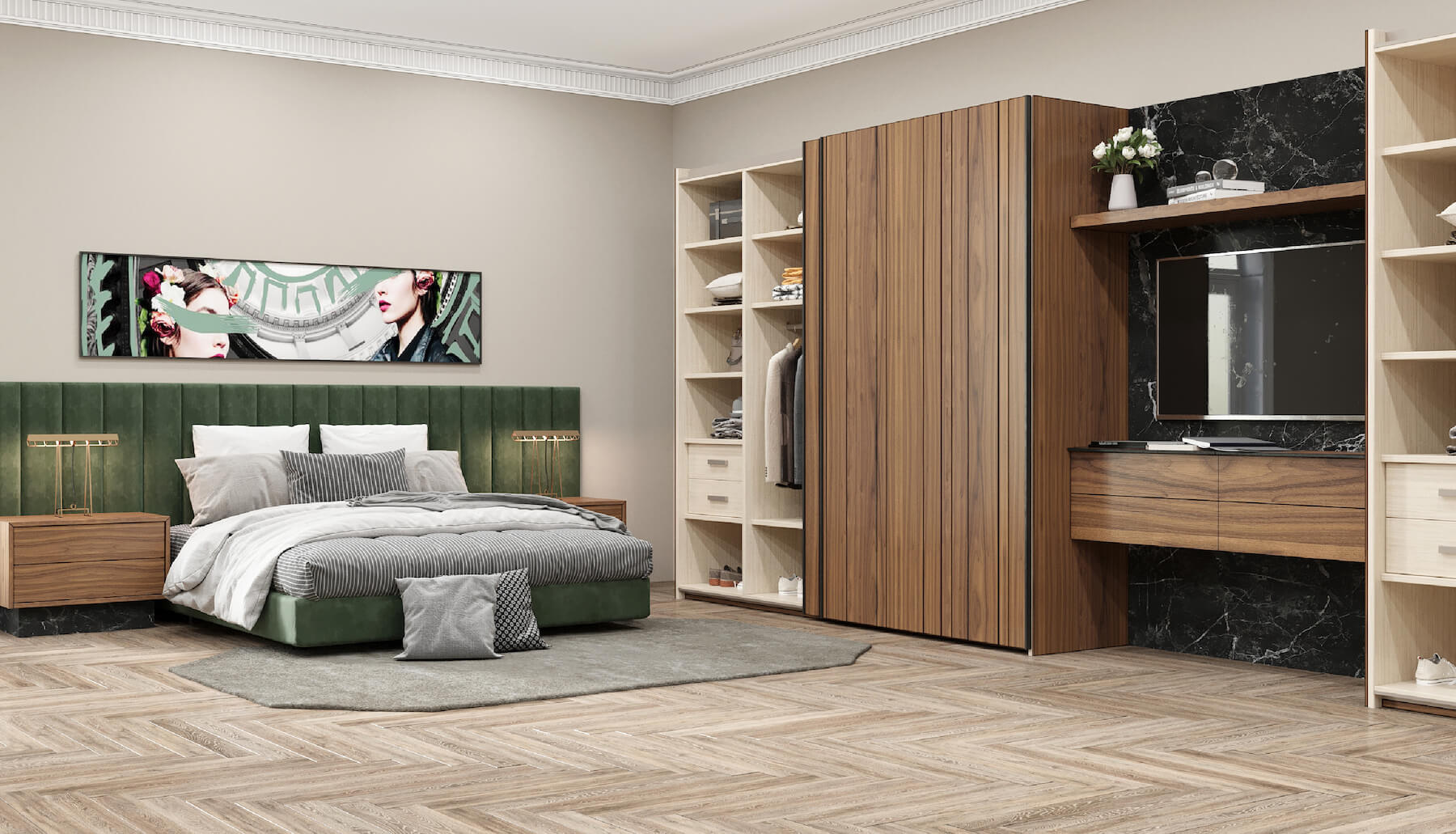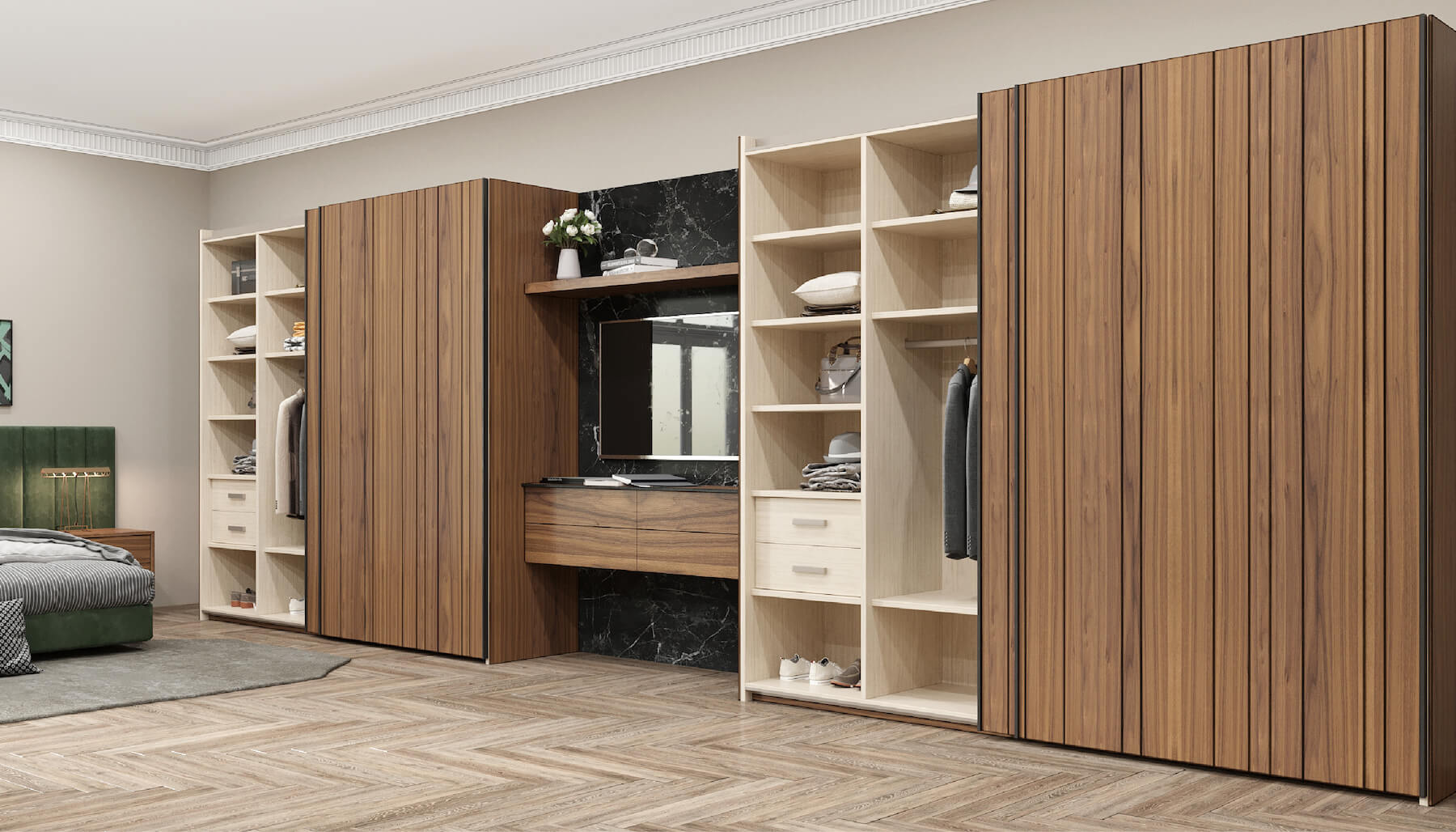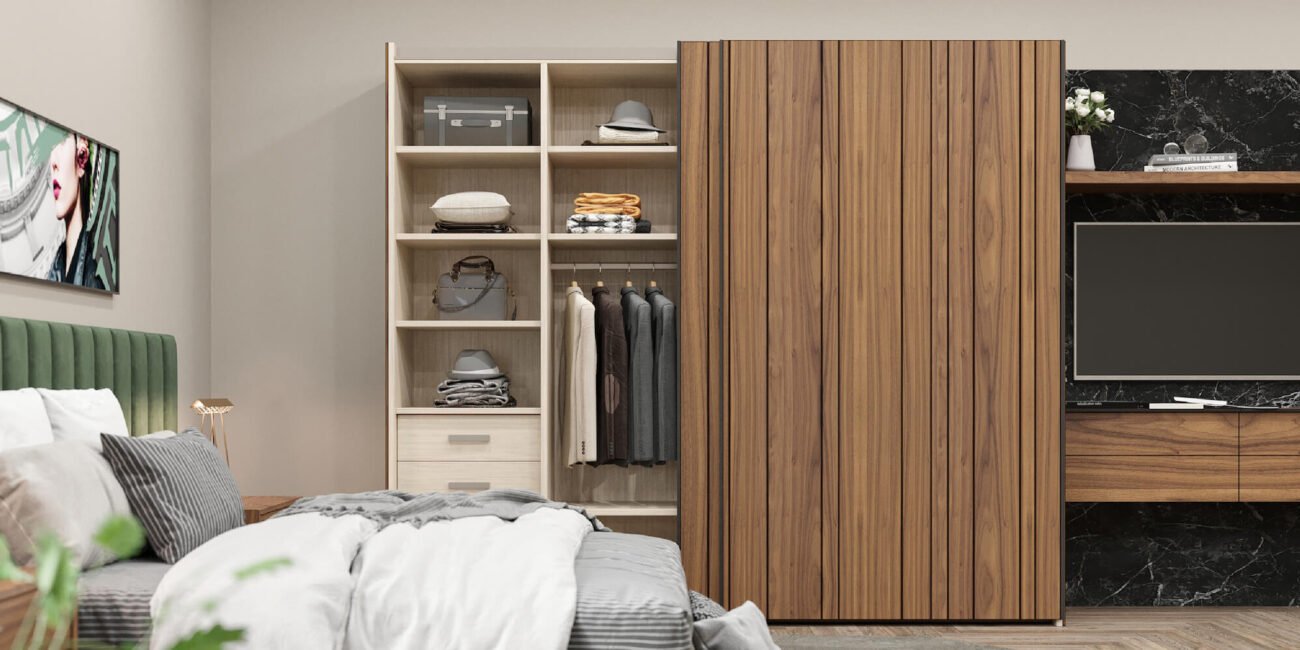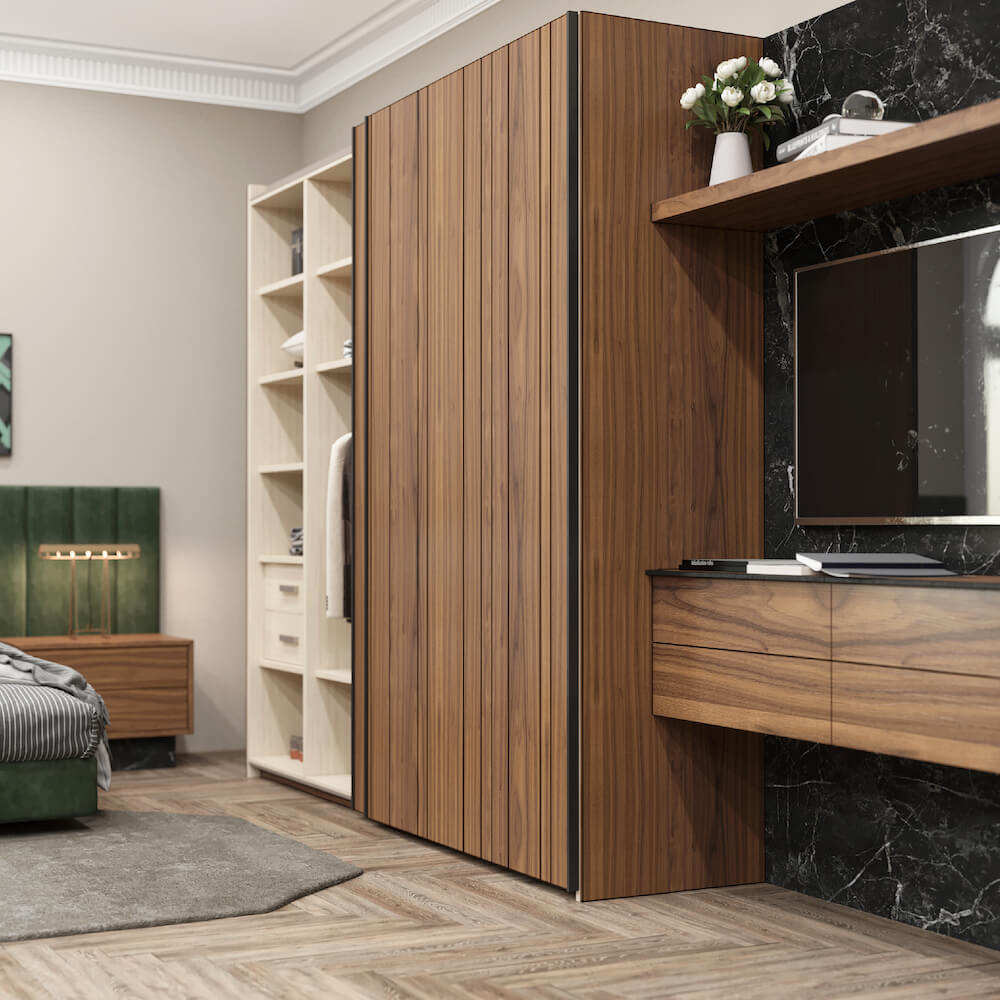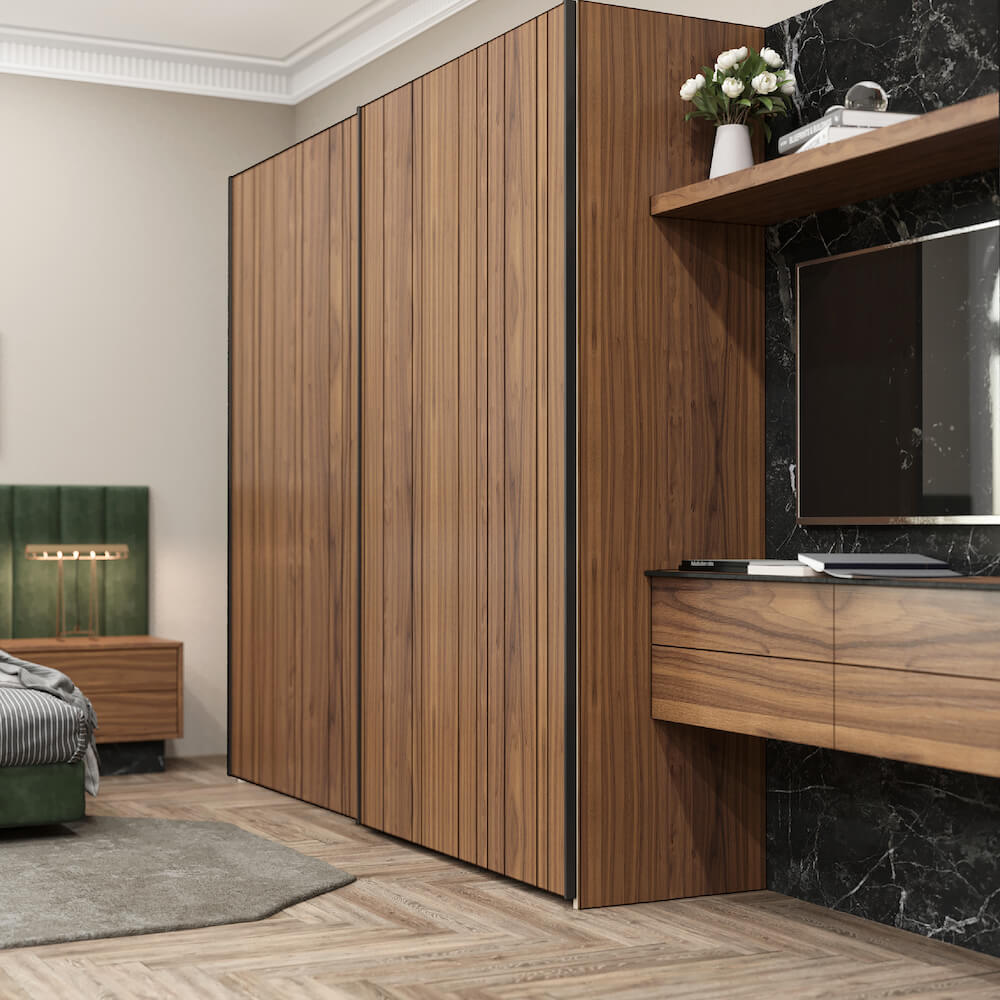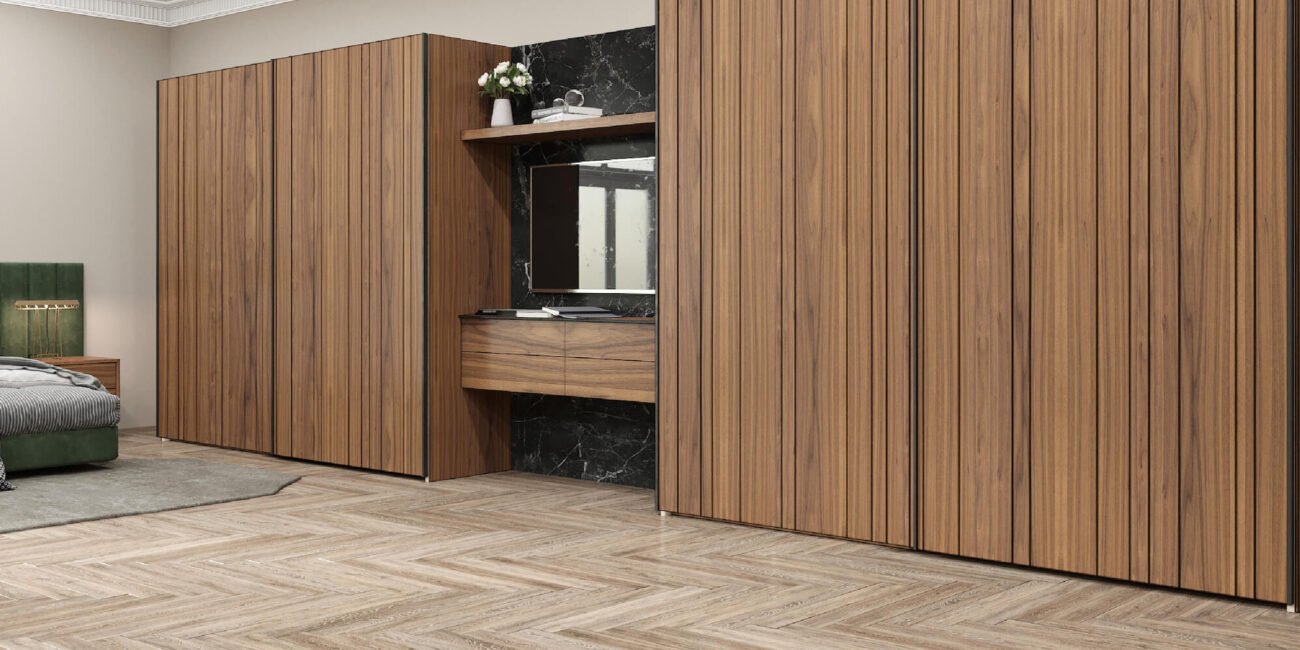 Flute Wooden Sliding Doors
The two-panel sliding closet features grey metal handles which sit vertically along the door's edge.
The Flute's doors are made of a sublime walnut finish with a linear design that adds flair and contemporaneity to an otherwise minimal design.