Description
Sahara closets are fully-customizable and available in 9 different external door styles, each with its distinctive aura and character.
Within, they feature 11 different internal design styles to choose from, with pieces that include cabinets, shelves, drawers and delicate details such as decorative hardware and steel accessories.Internal designs and partitions are available to download for online viewing at the bottom of the webpage.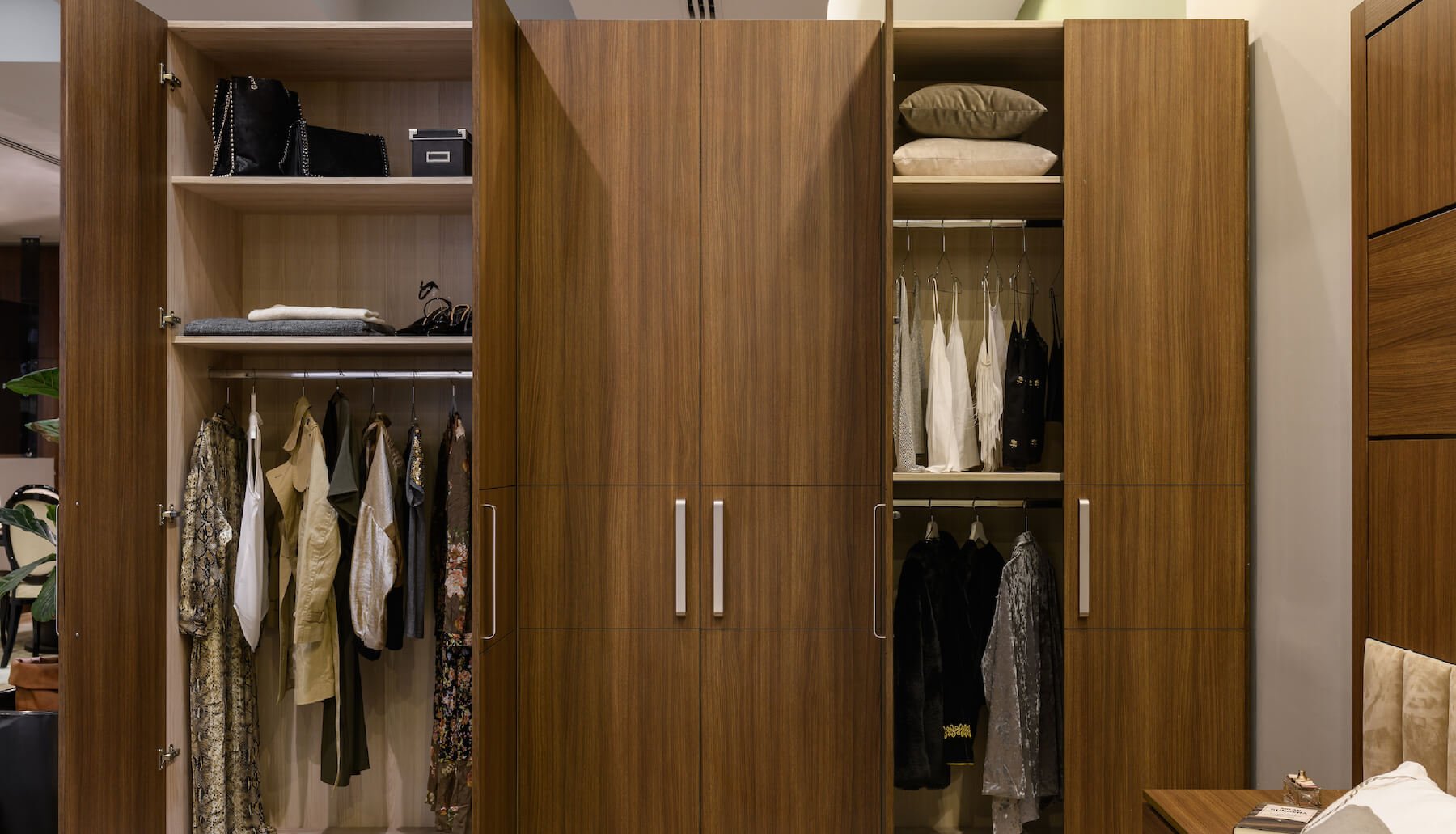 A timeless piece, the Type 01 Sahara closet combines all the characteristics of a traditionally designed closet with the unique sensibilities of La Roche.
A vertical metal handle adorns each of the pairs of closet doors, while sturdy wooden doors and interior shelving mean you can never go wrong with this classic piece.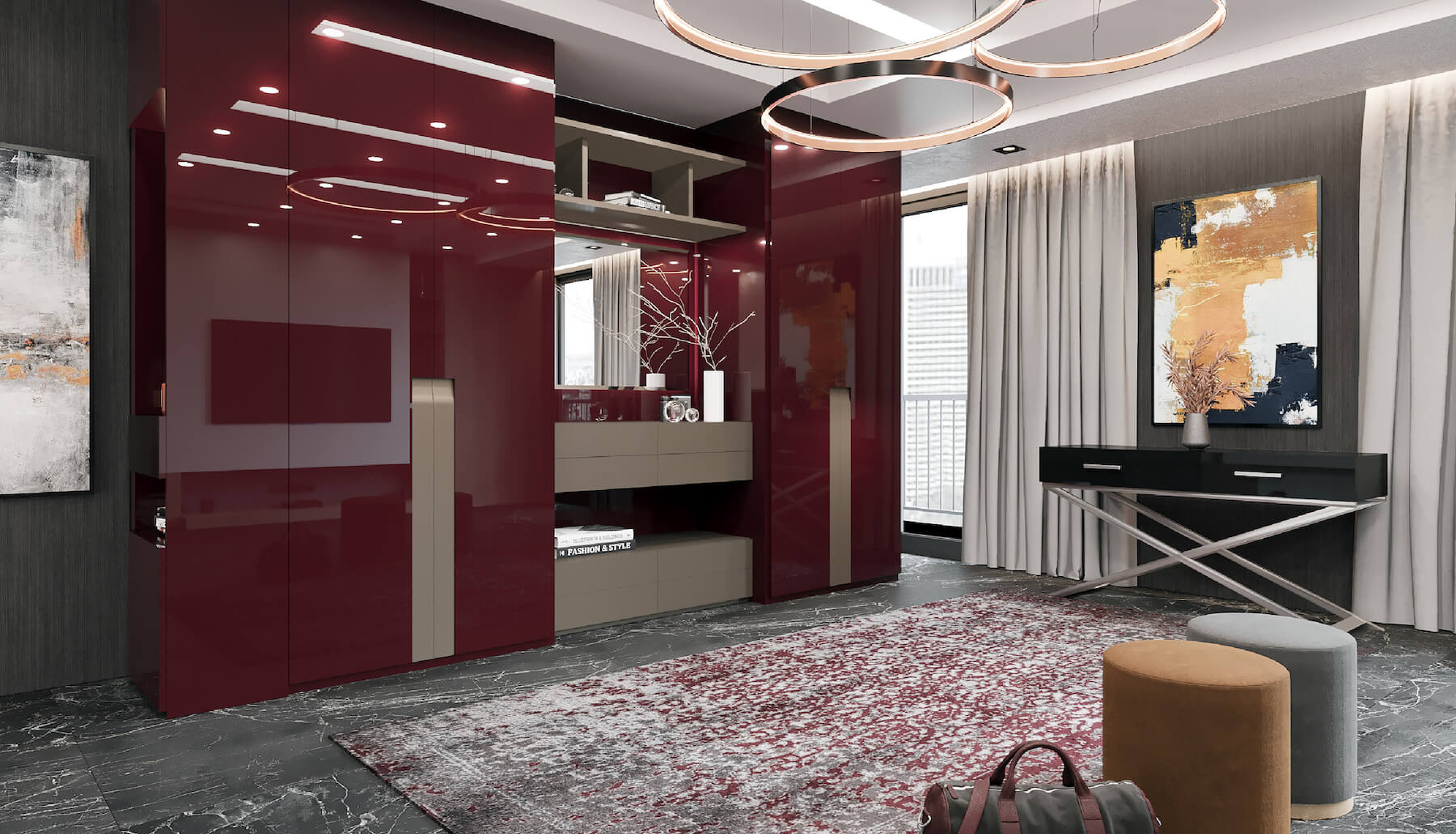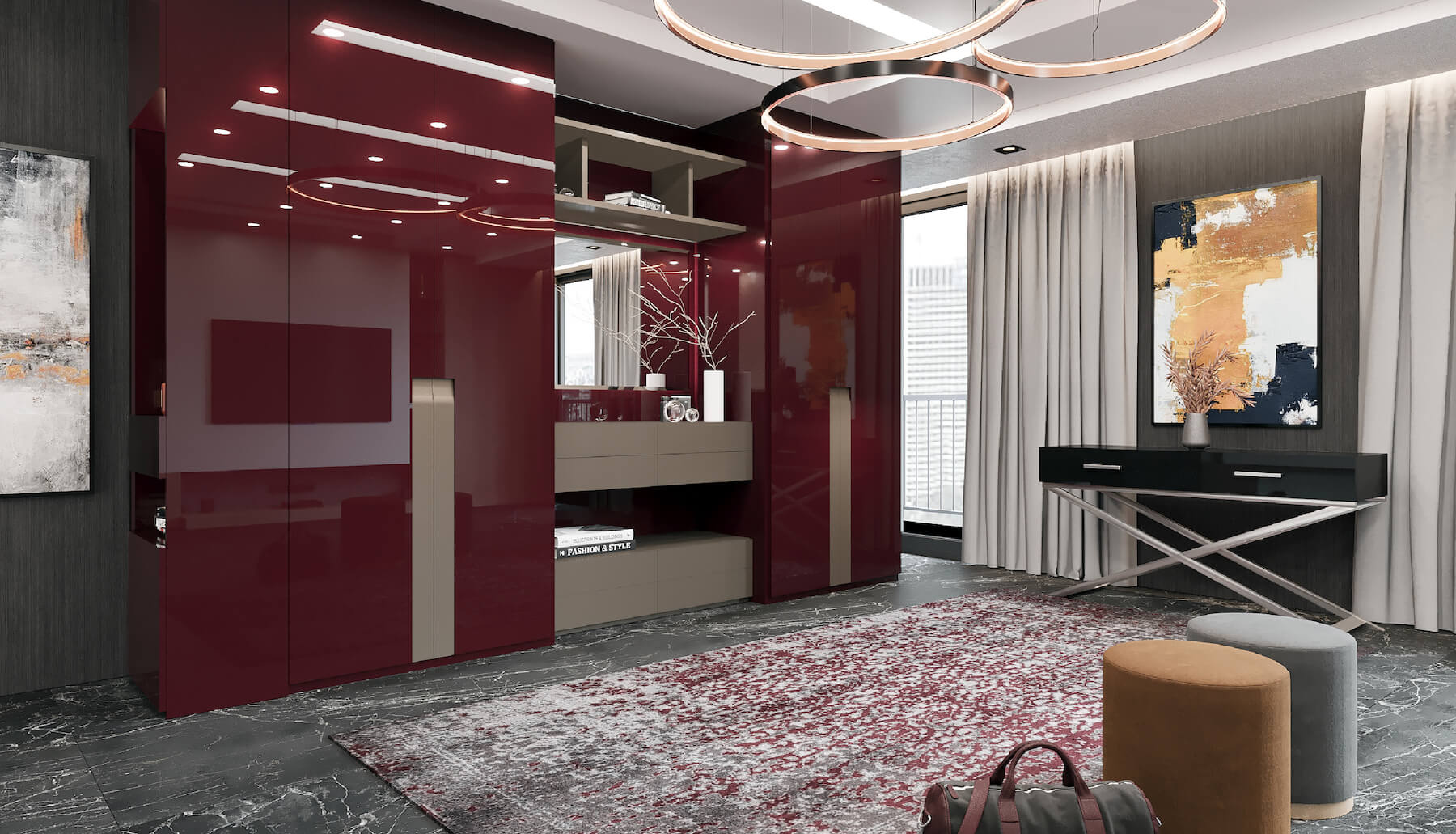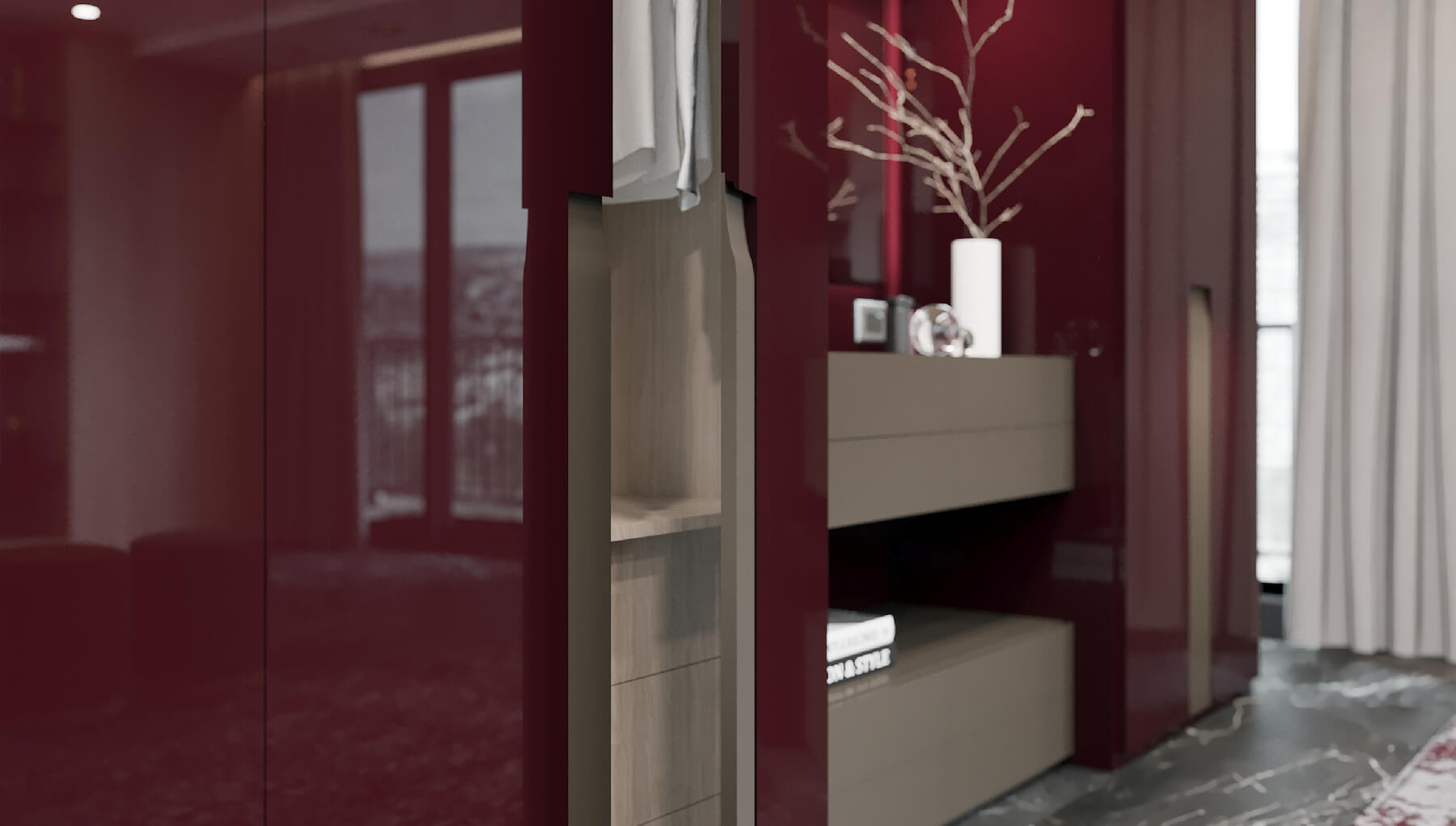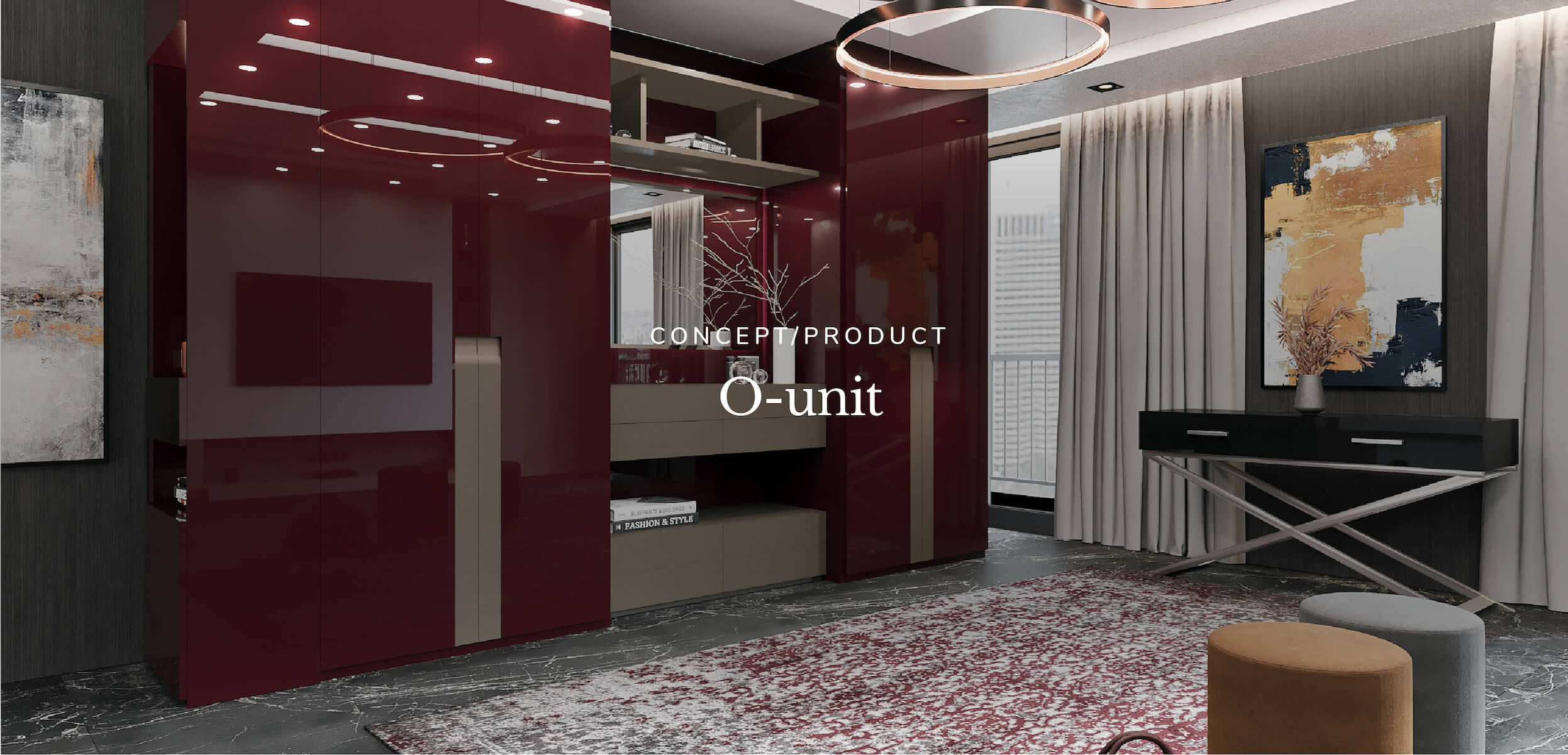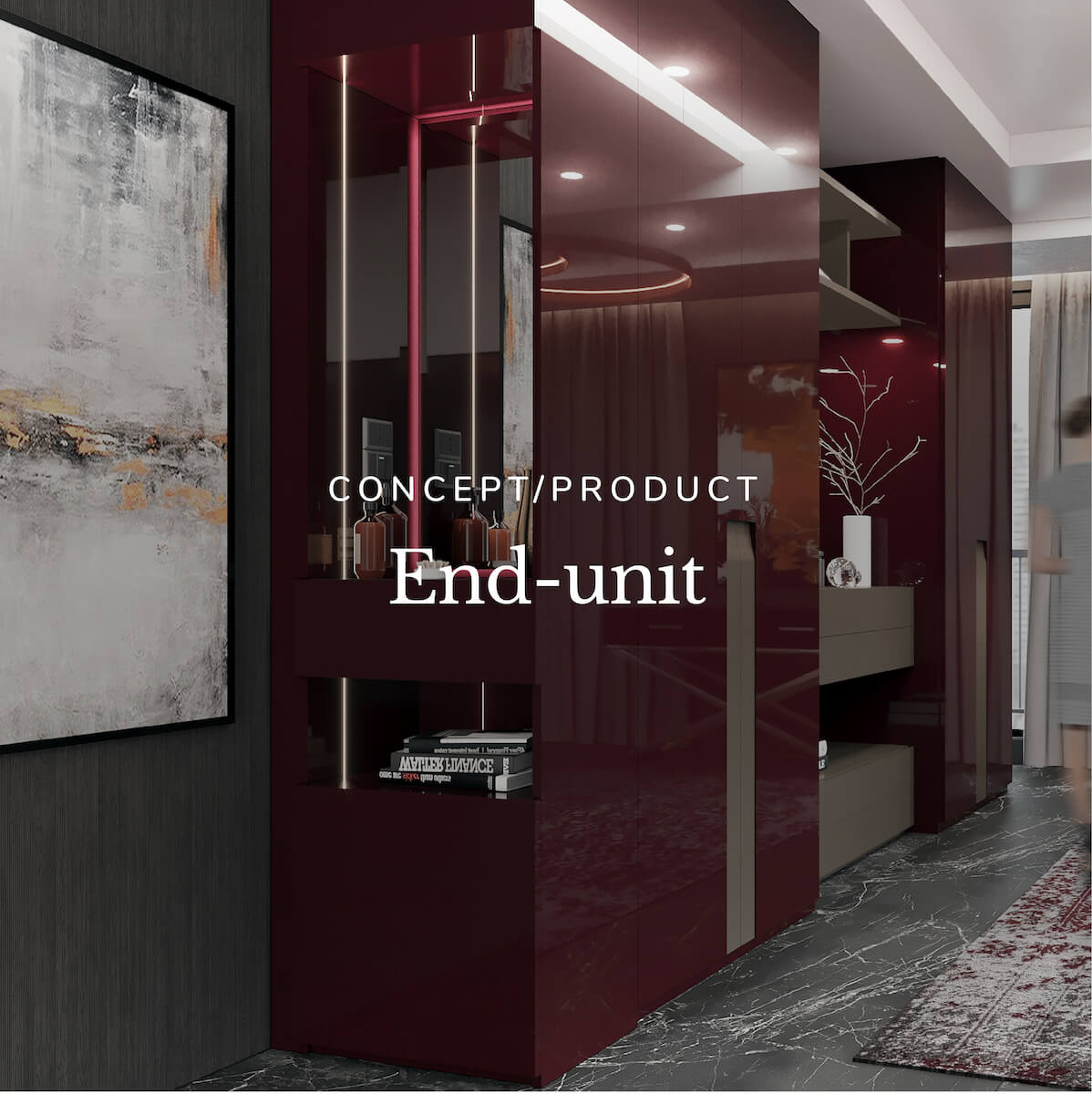 The sleek Type 04 exterior closet design features a uniquely modular vanity unit with built-in storage, the "Sahara O-unit". While the built in mirror and shelving area in the "Sahara end unit" gives practicality, exploiting typically unused space for an utilitarian and functional design.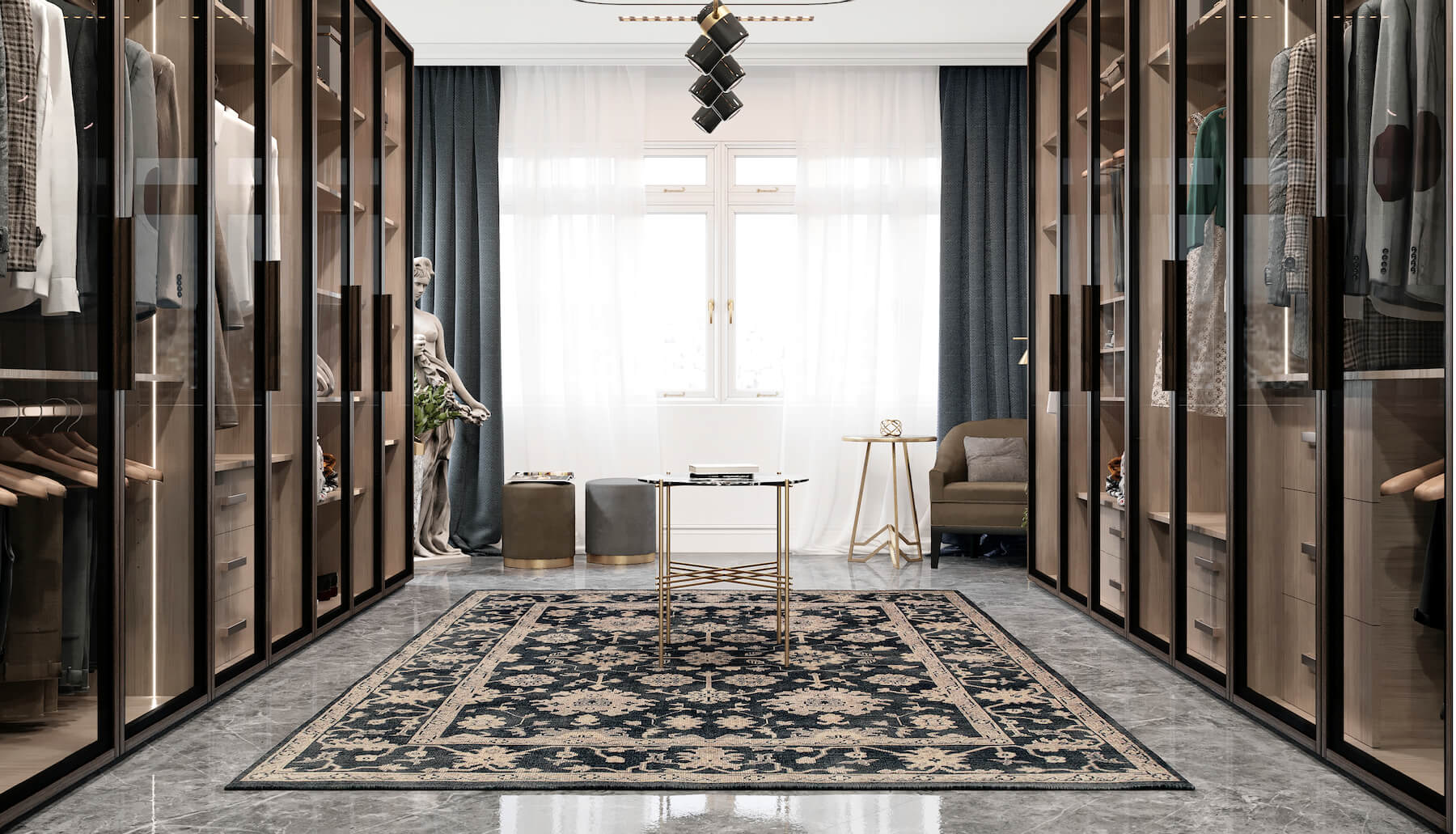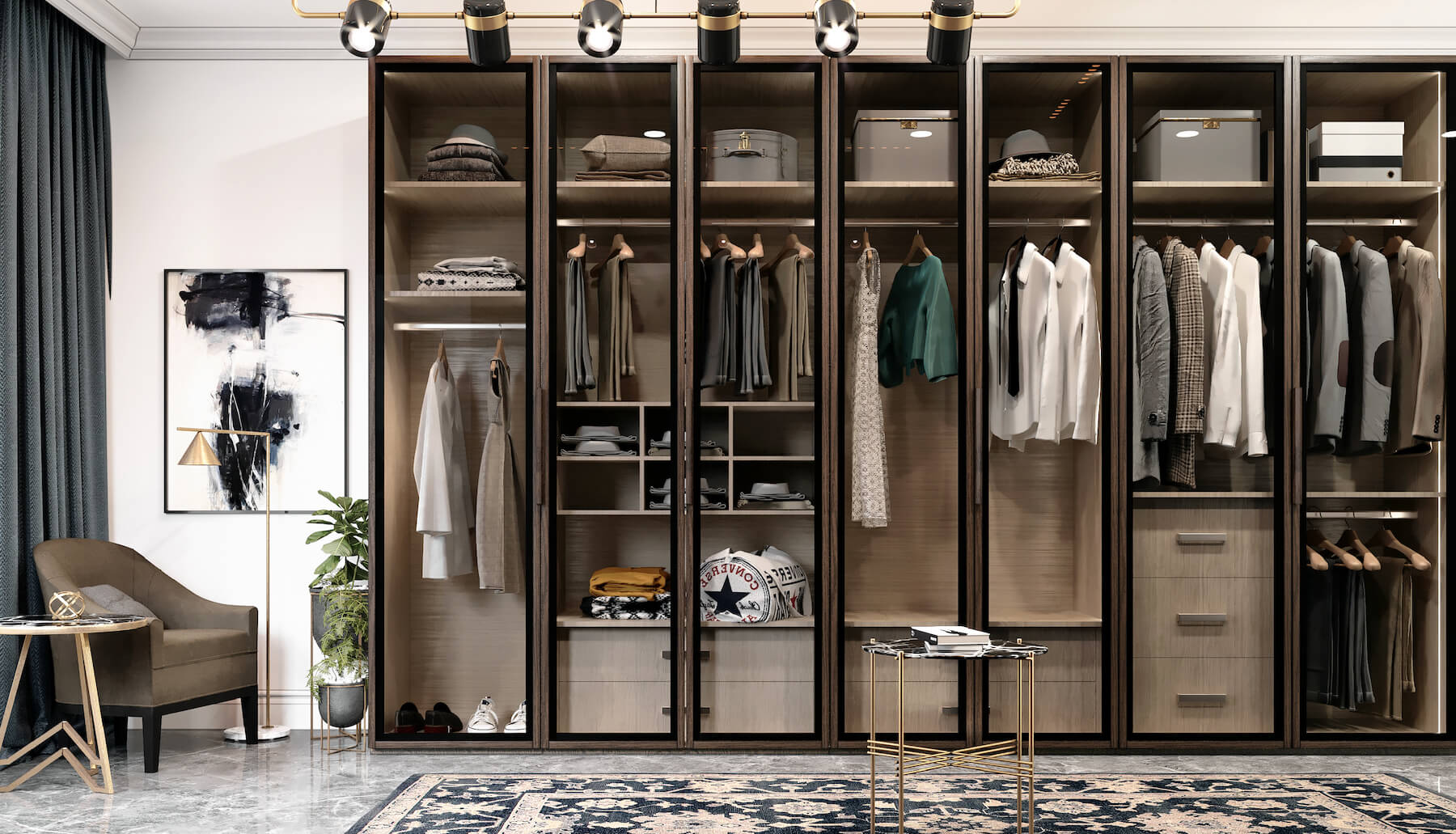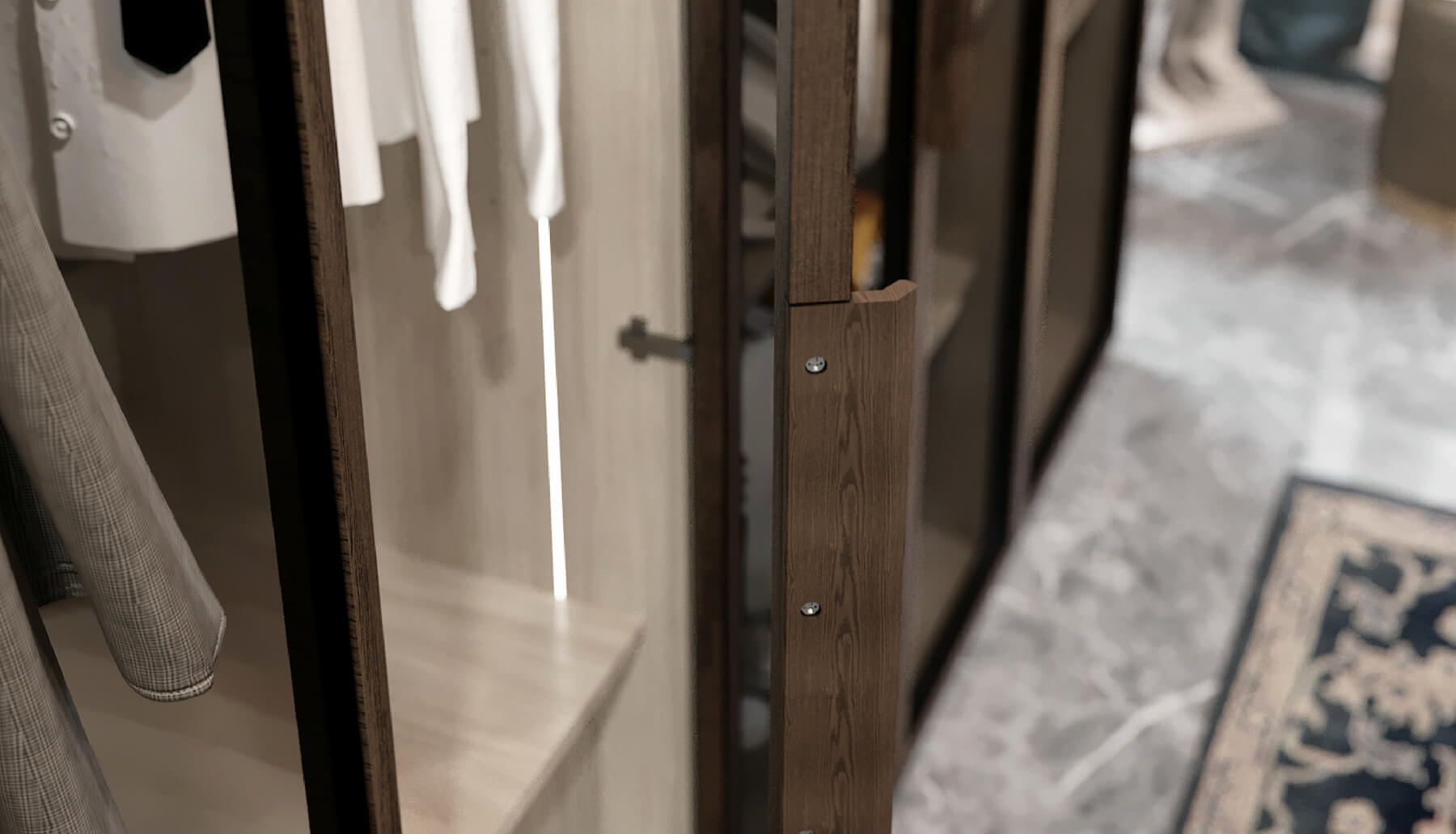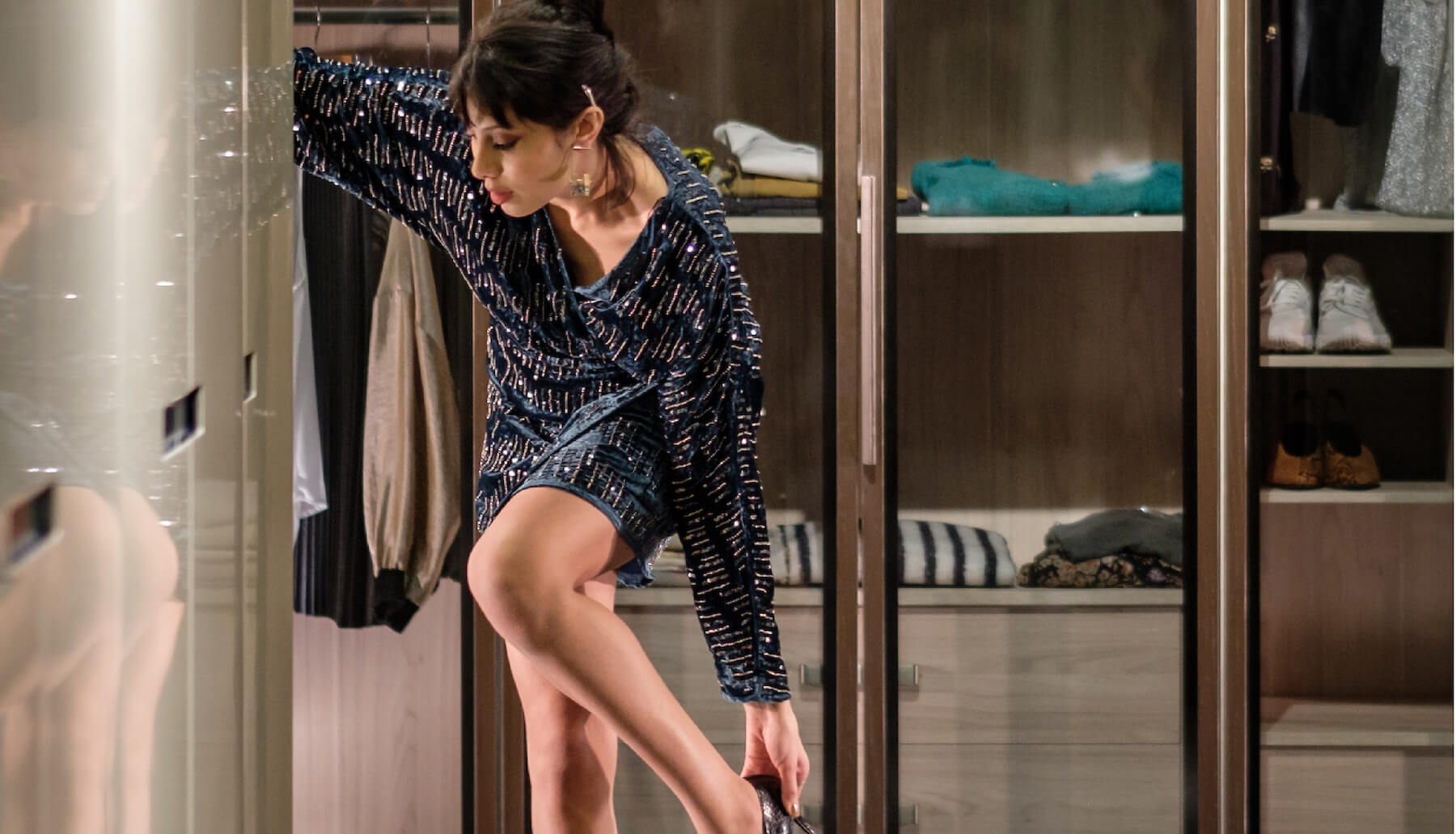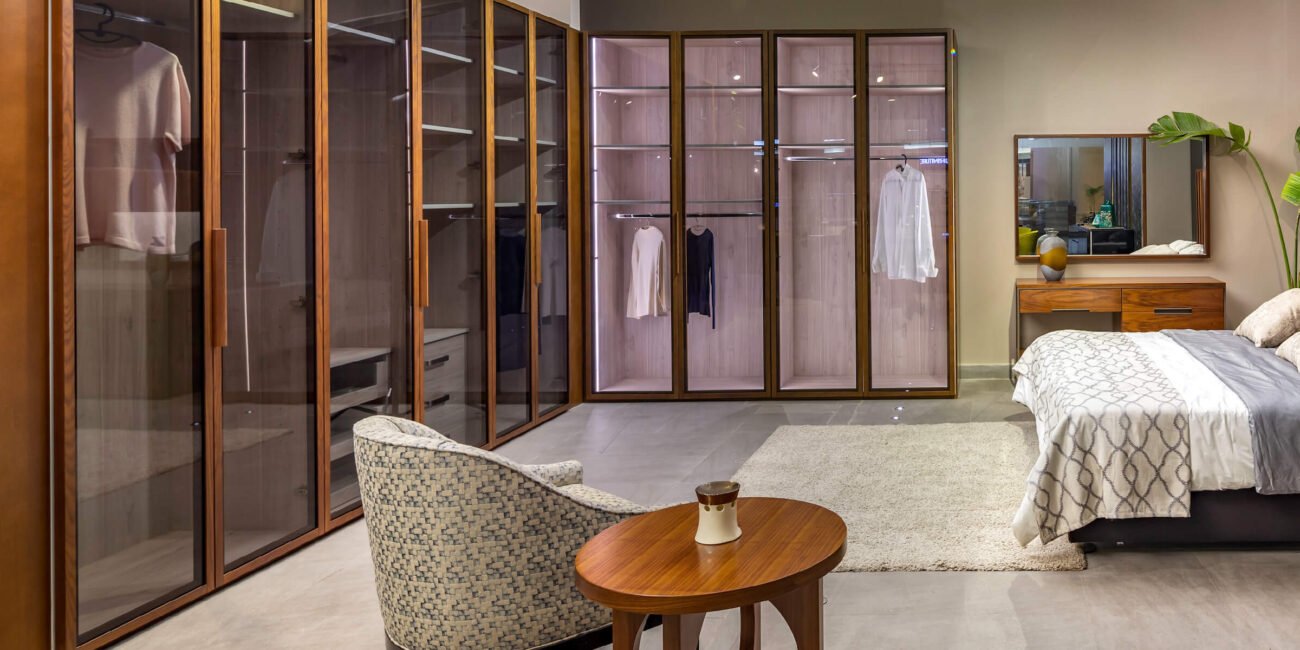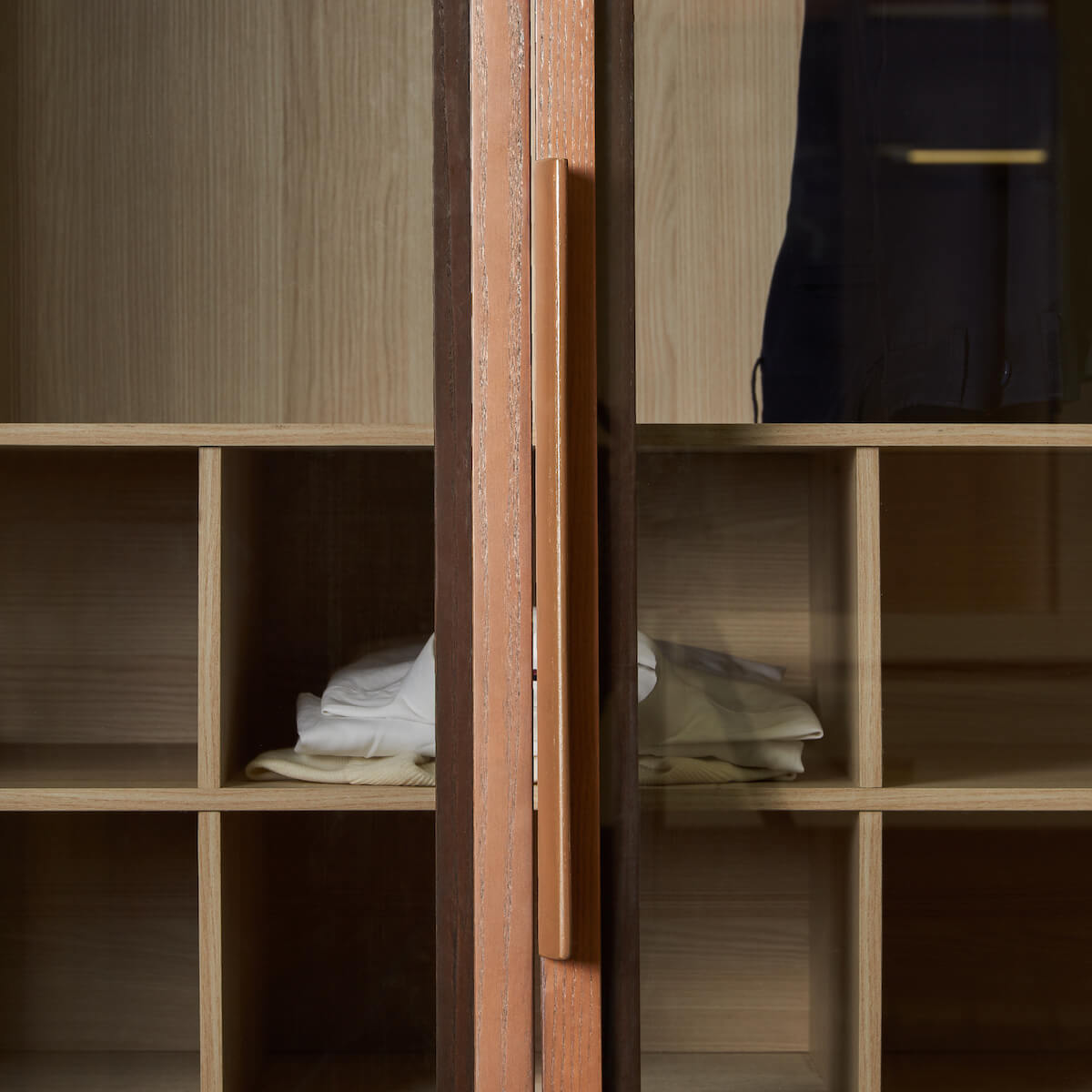 Made of natural ash wood, the Type 06's elegant design utilizes glass doors suspended within ash wood frames. Making a perfectly simple statement takes work, and this closet gives you a view of your wardrobe at a glance, with elegance.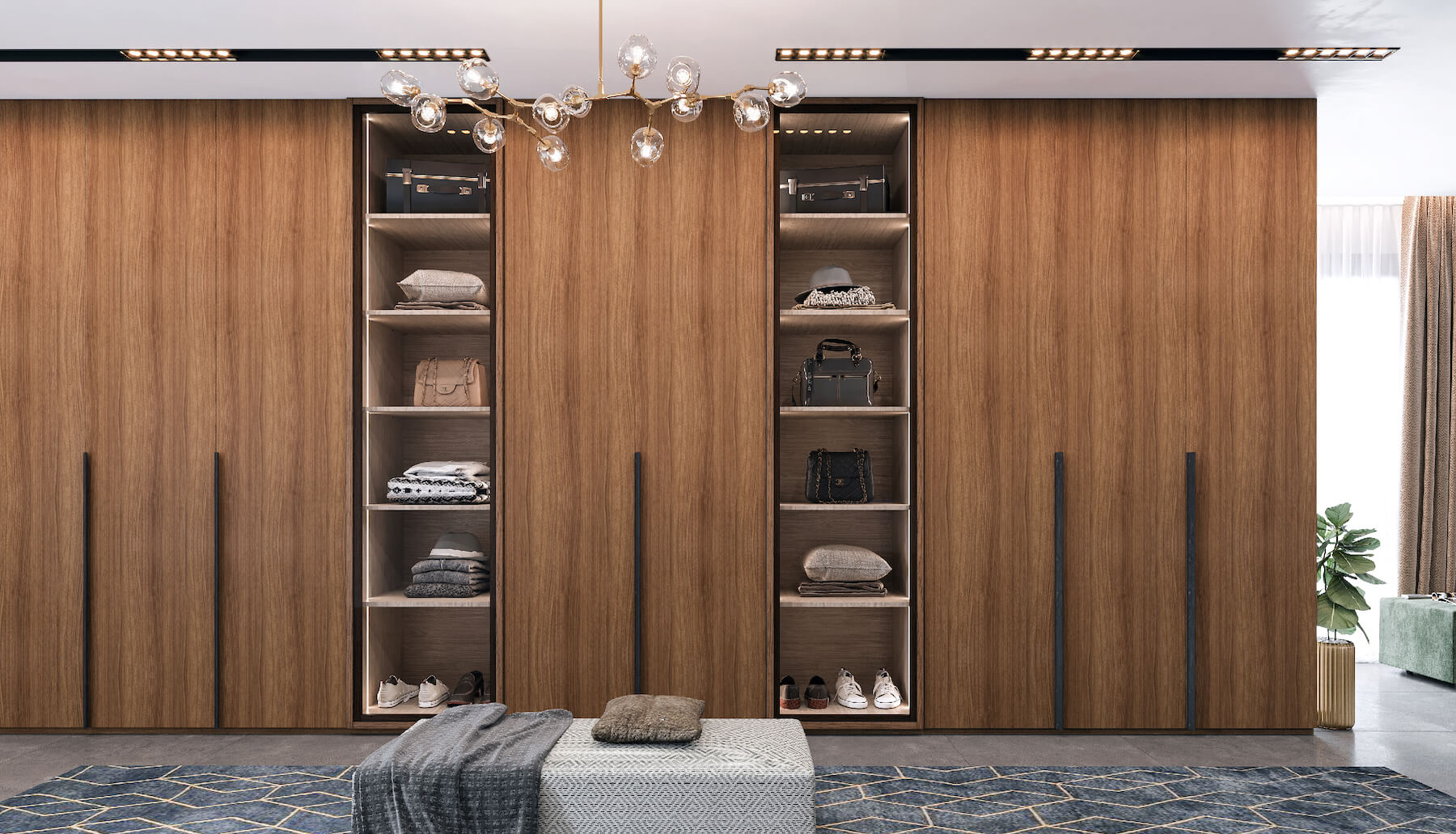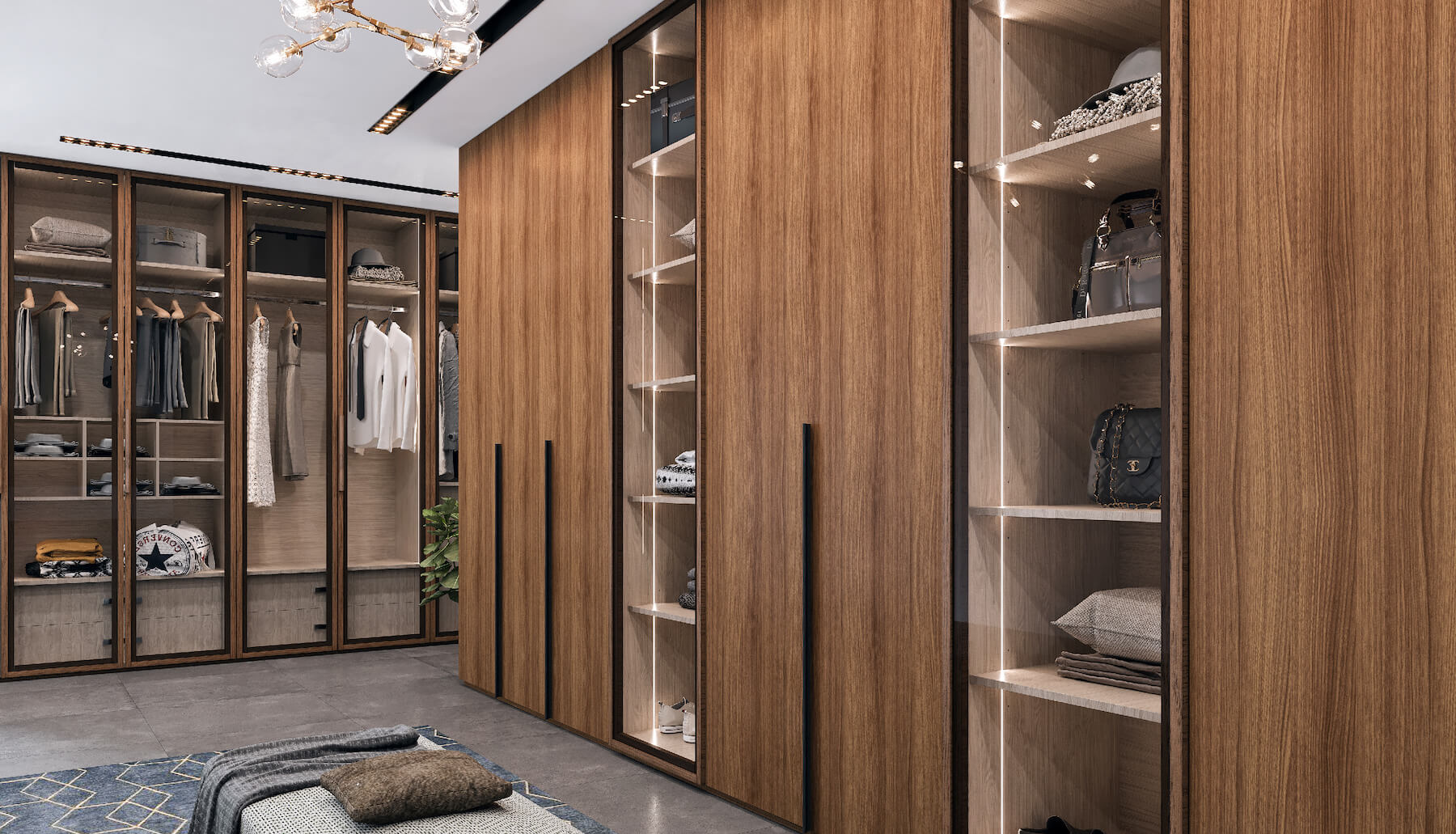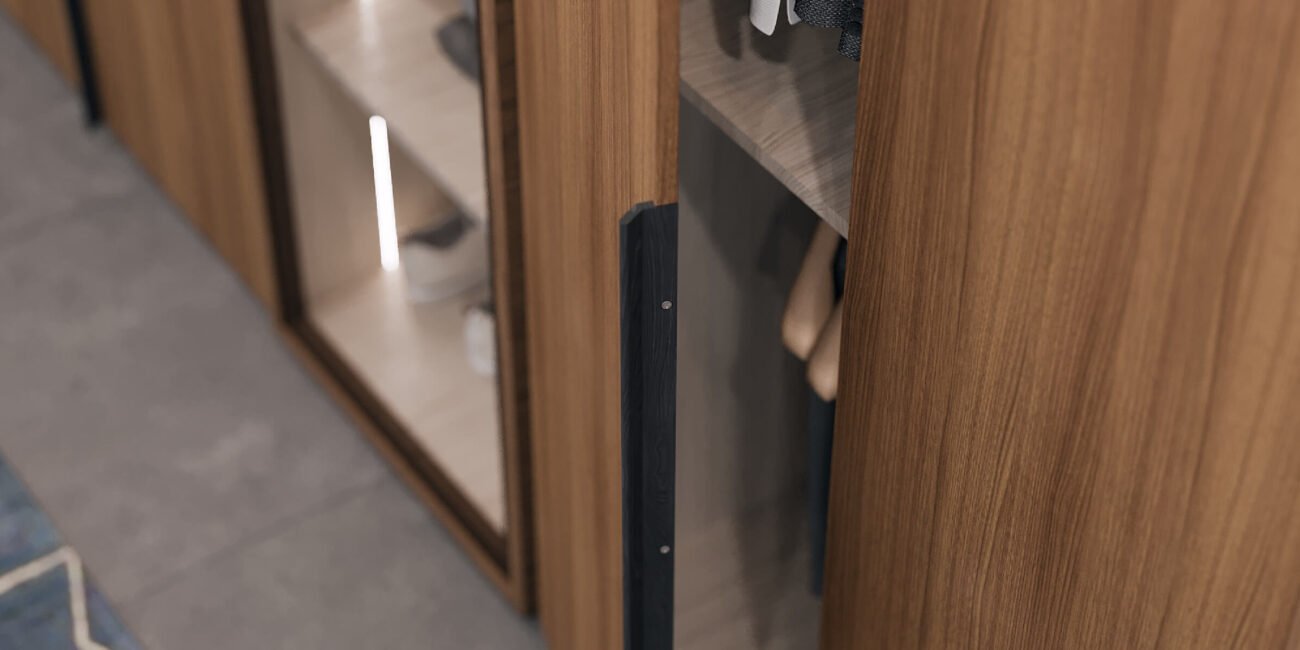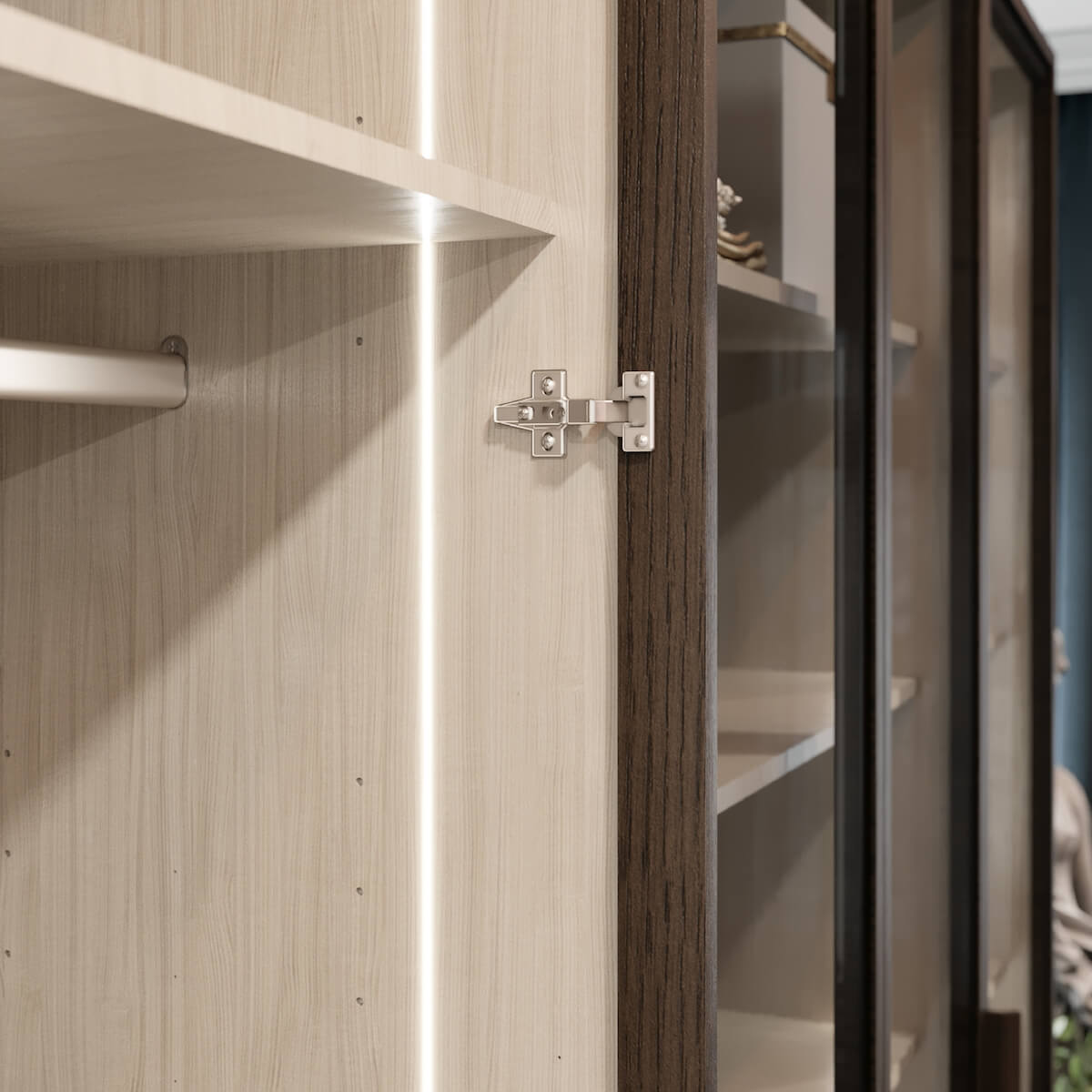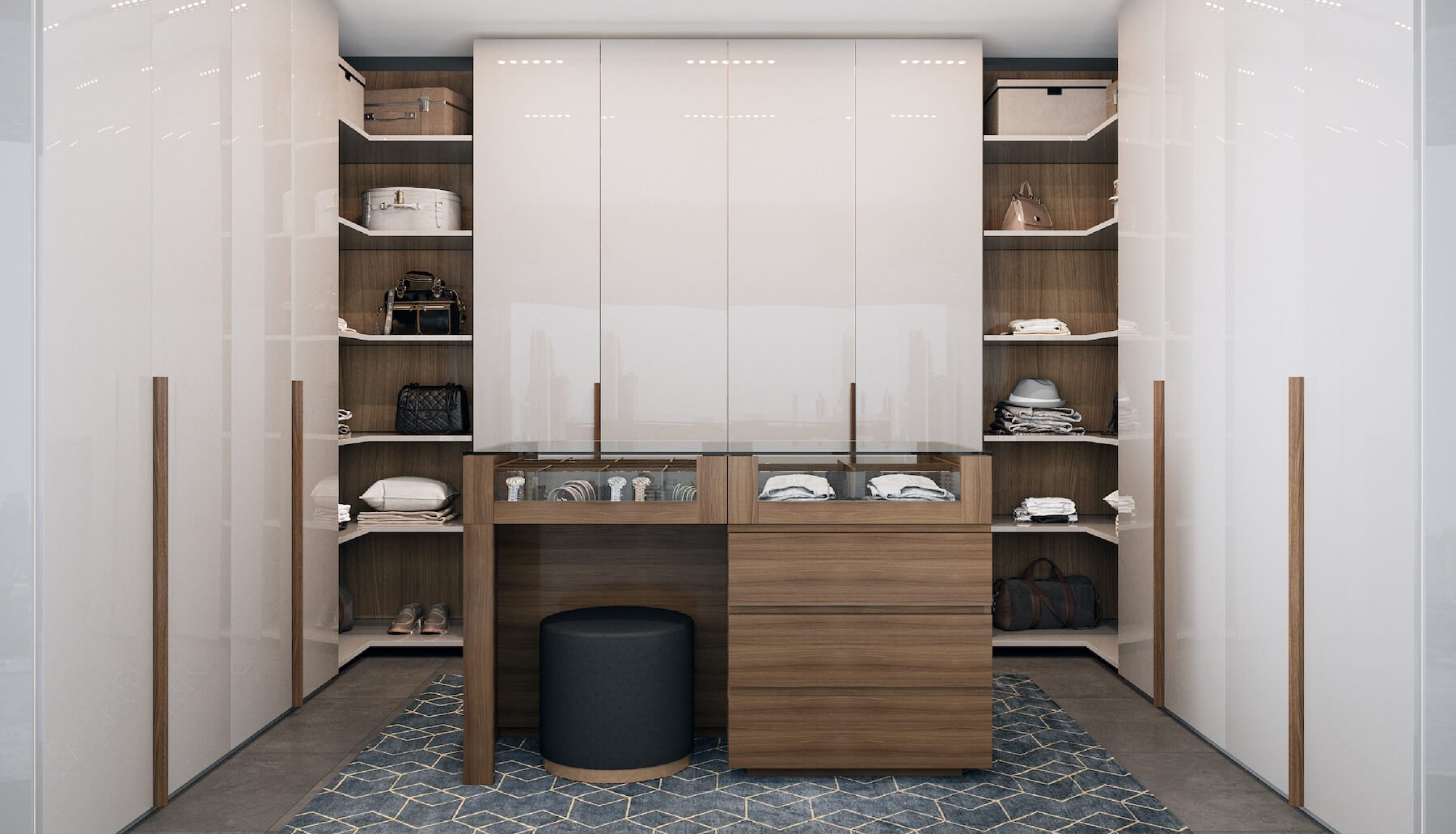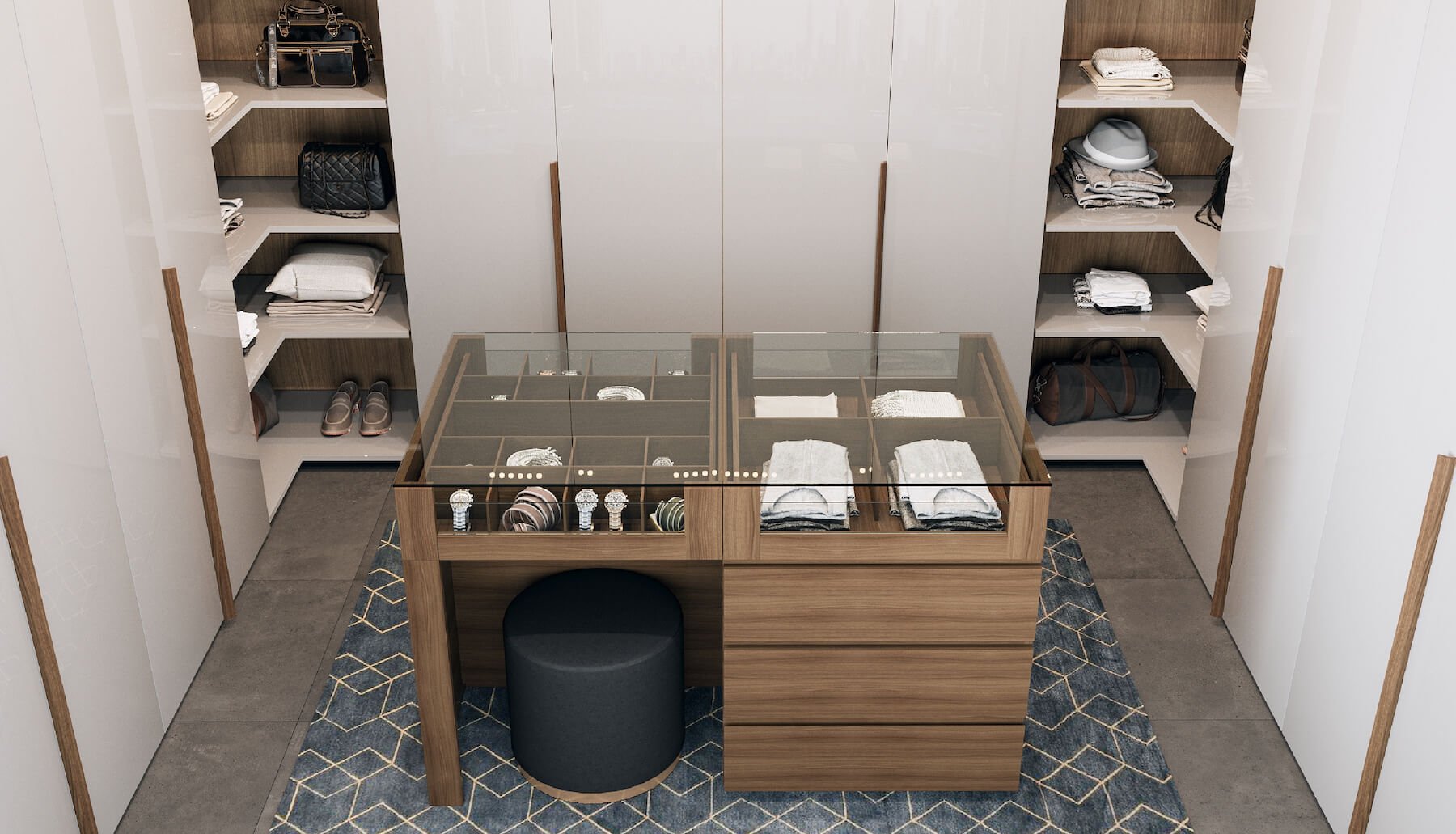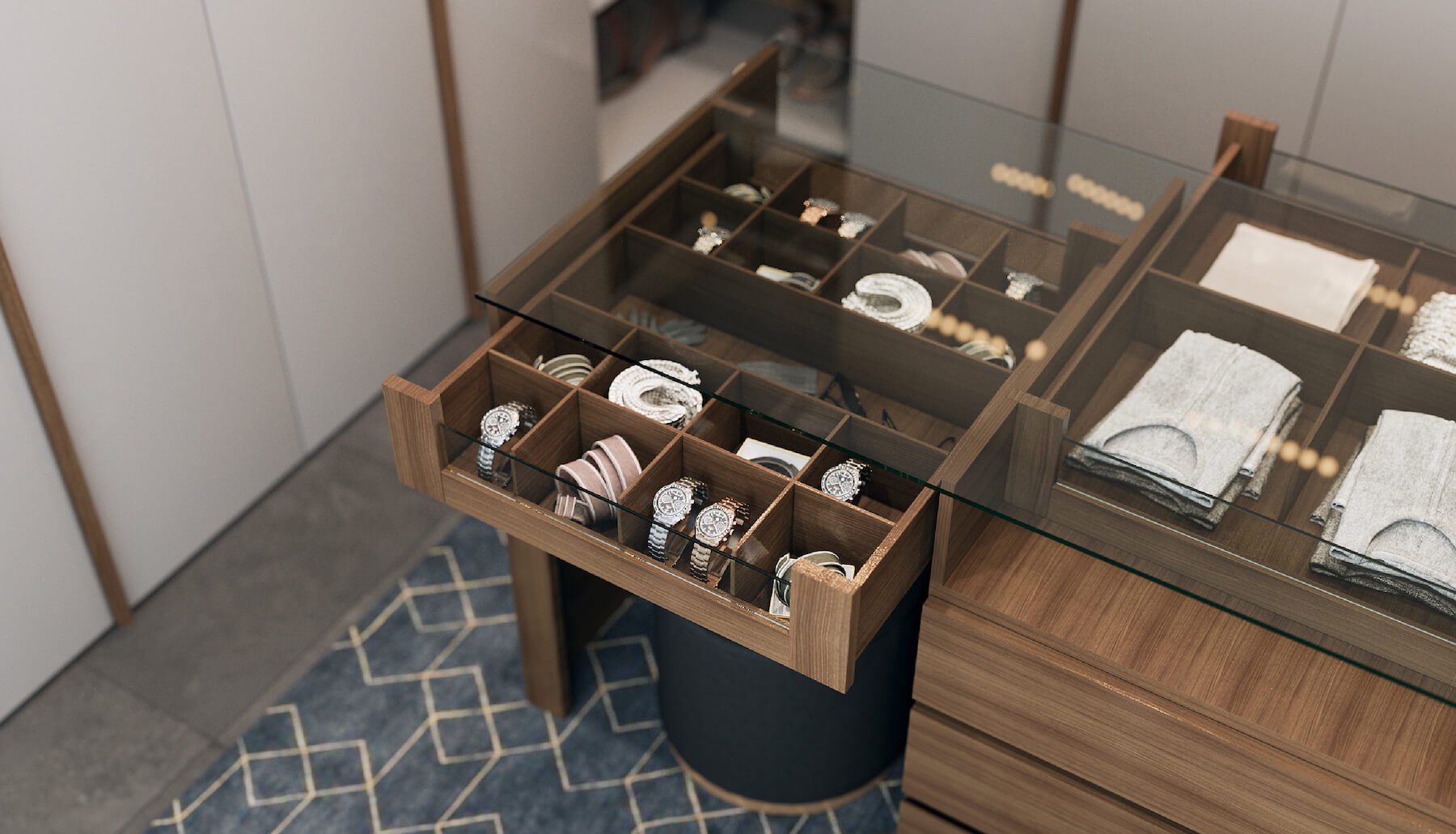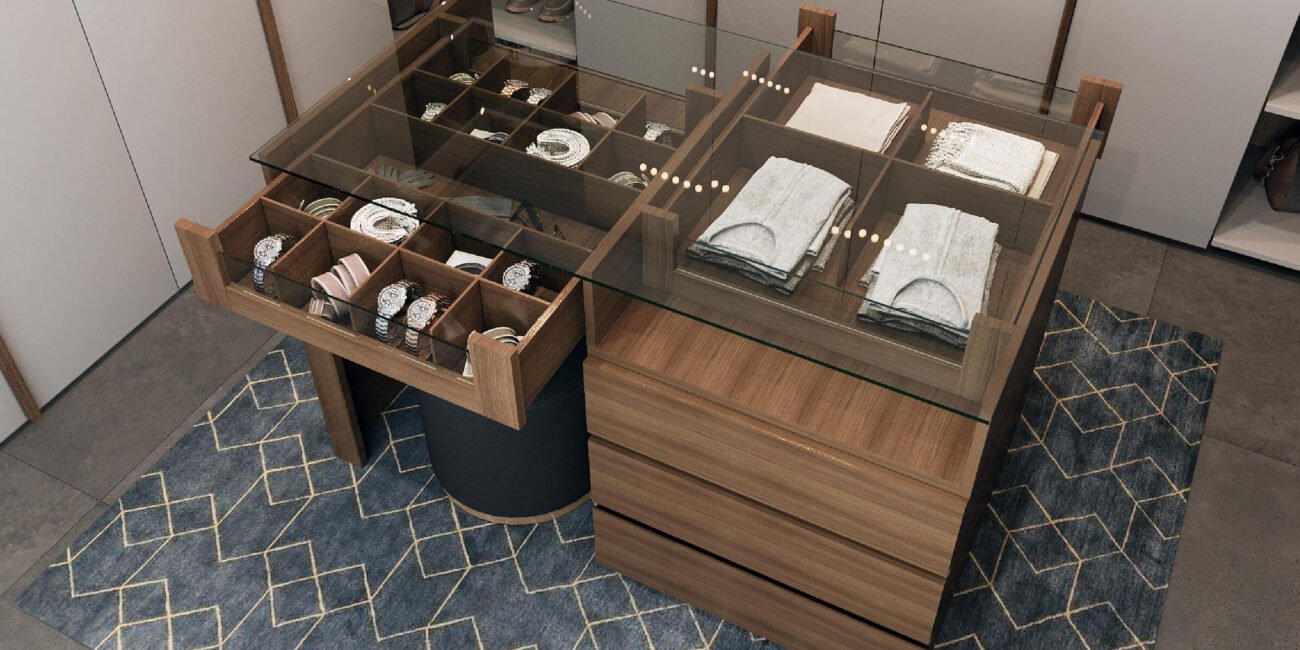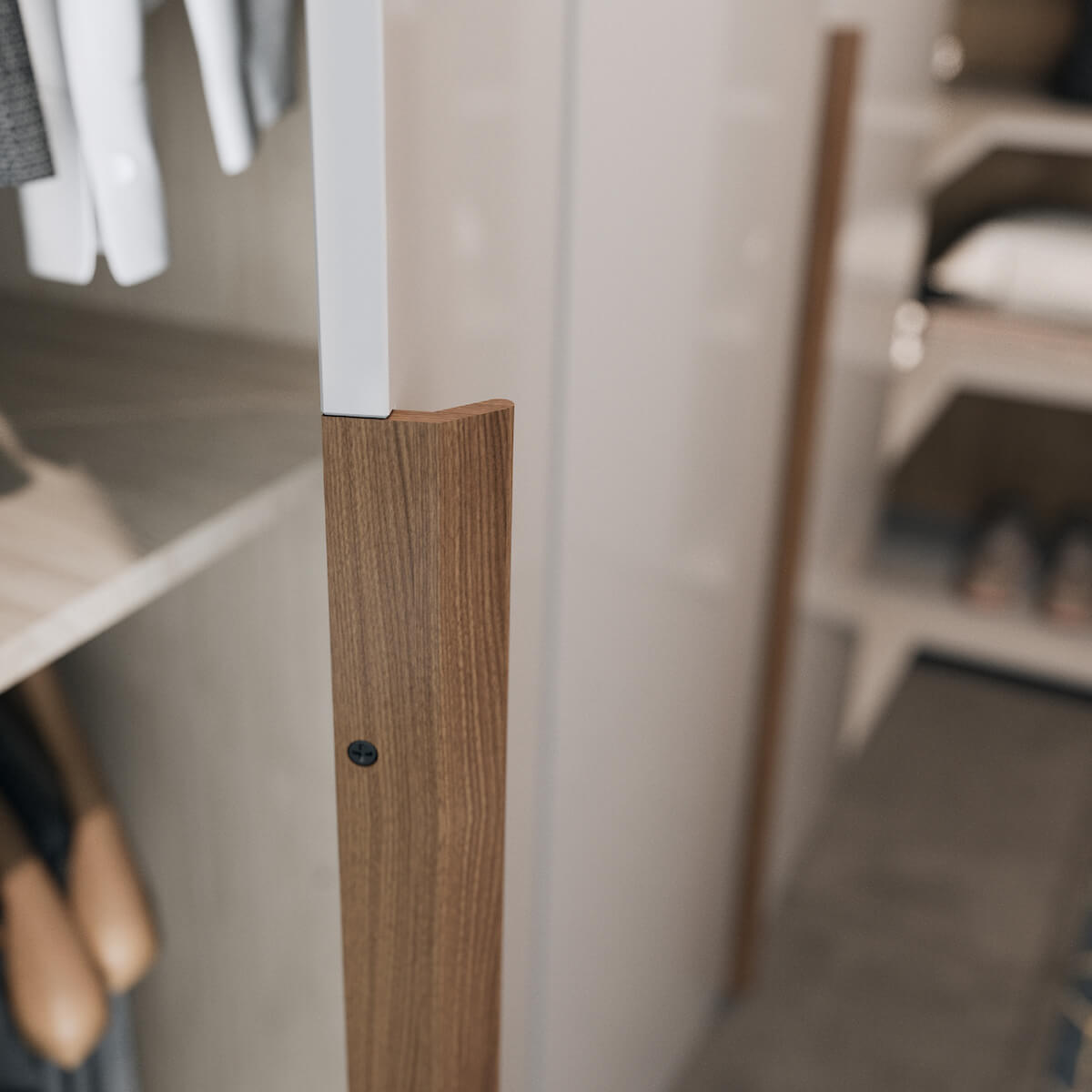 Featuring a sleek design, this closet is a perfect fit for the contemporary professional lifestyle.
With vertical handles made of exquisite ash wood, the closet showcases a perfect mix of natural materials and modern furniture production.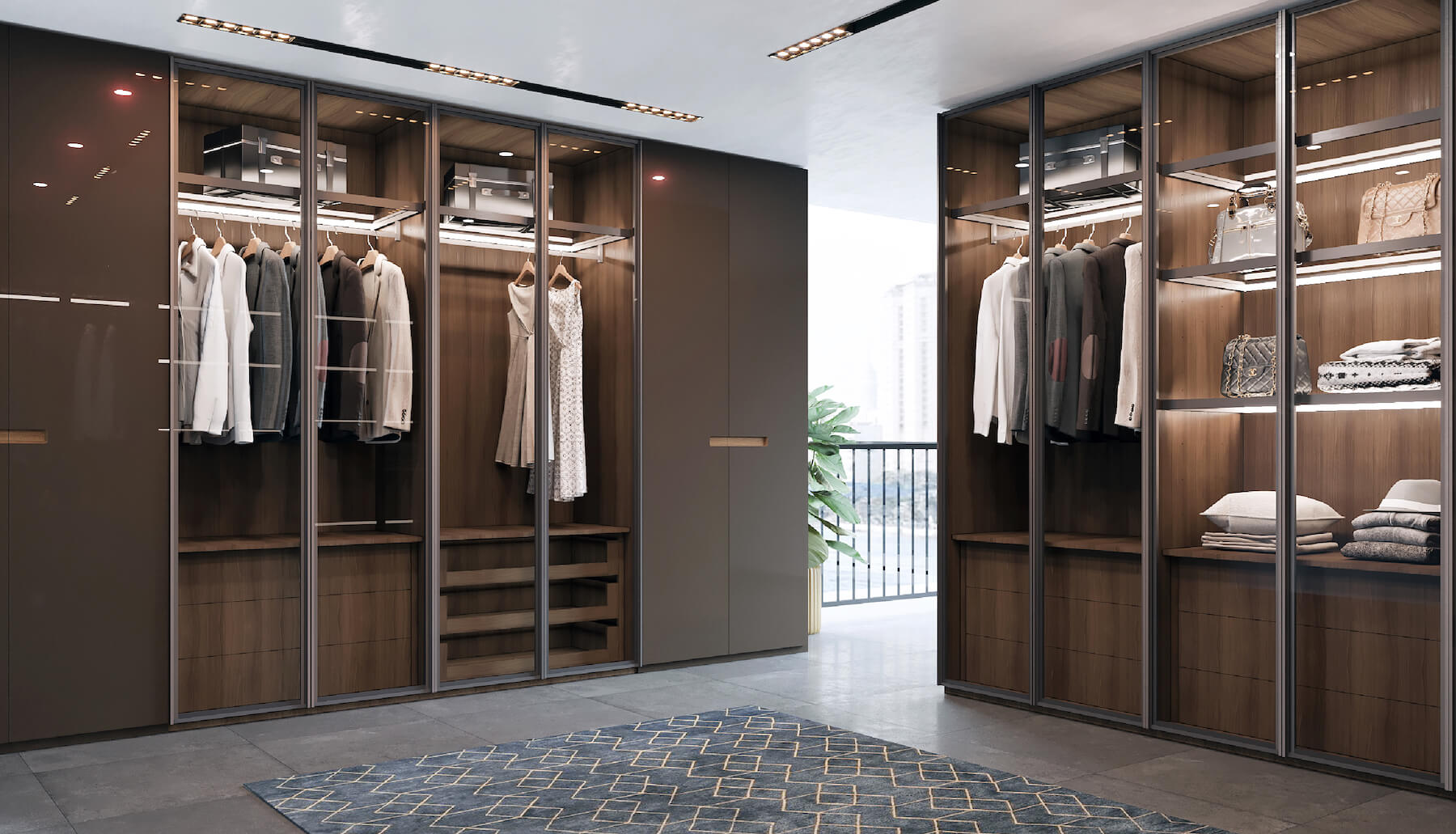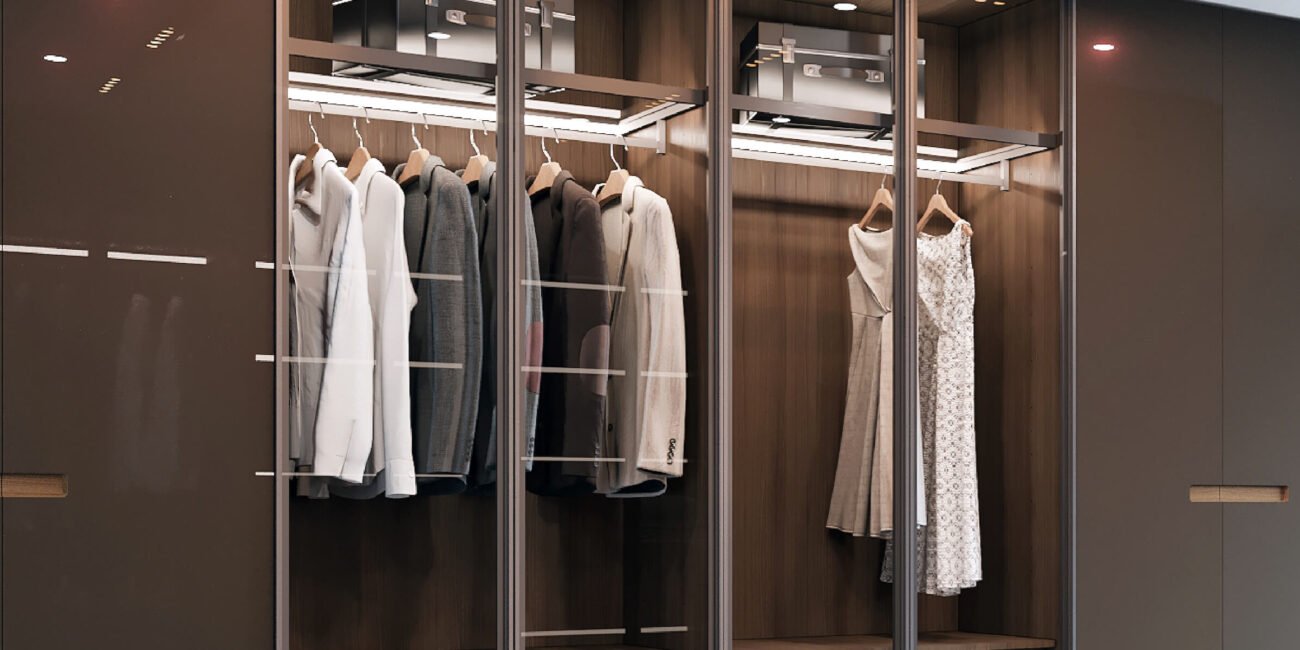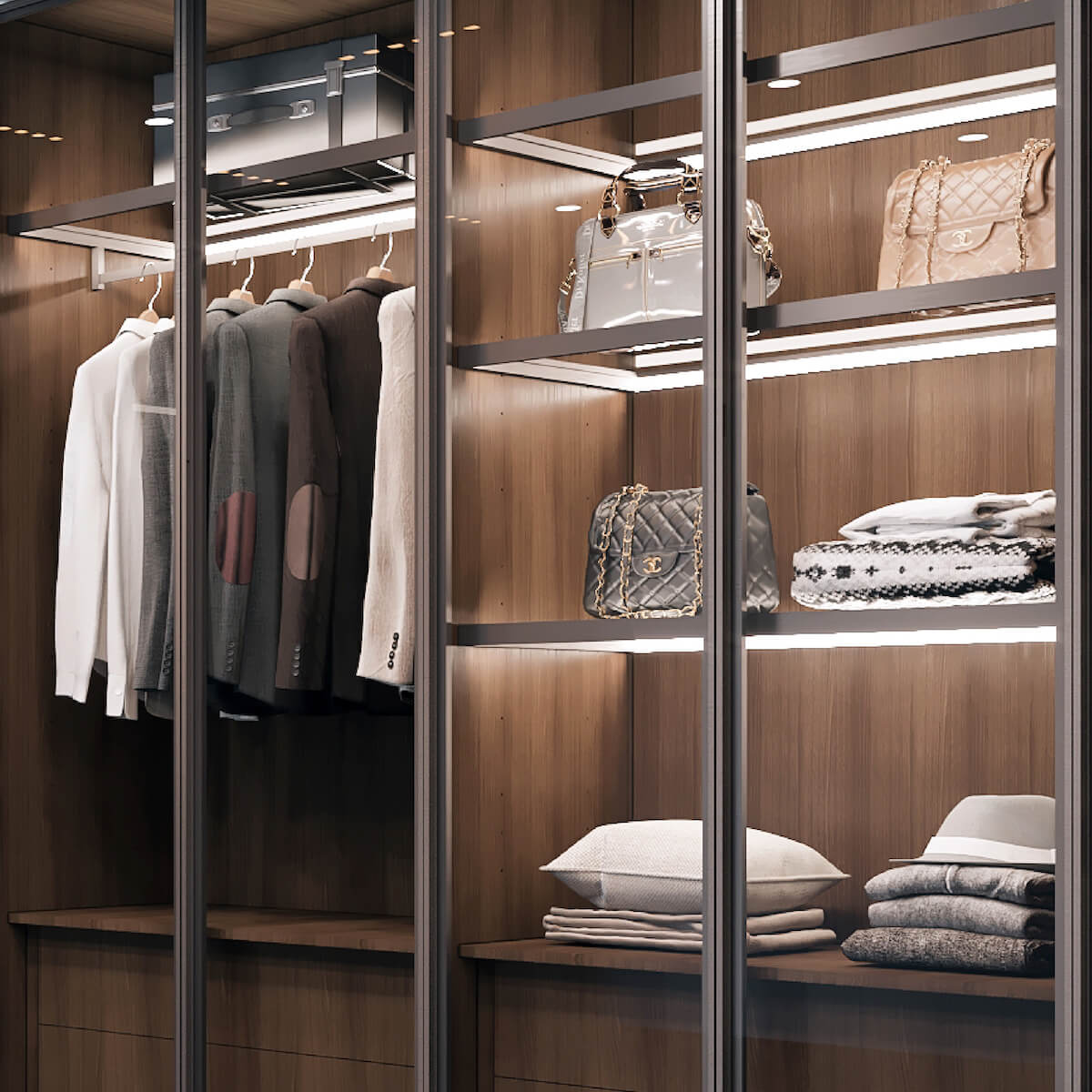 This closet features off-center horizontal handles that catch the eye, as well as a combination of opaque and glass doors. Its groovy new age design and built-in lighting feature is supplemented by thick, durable doors, making it both sturdy and tasteful.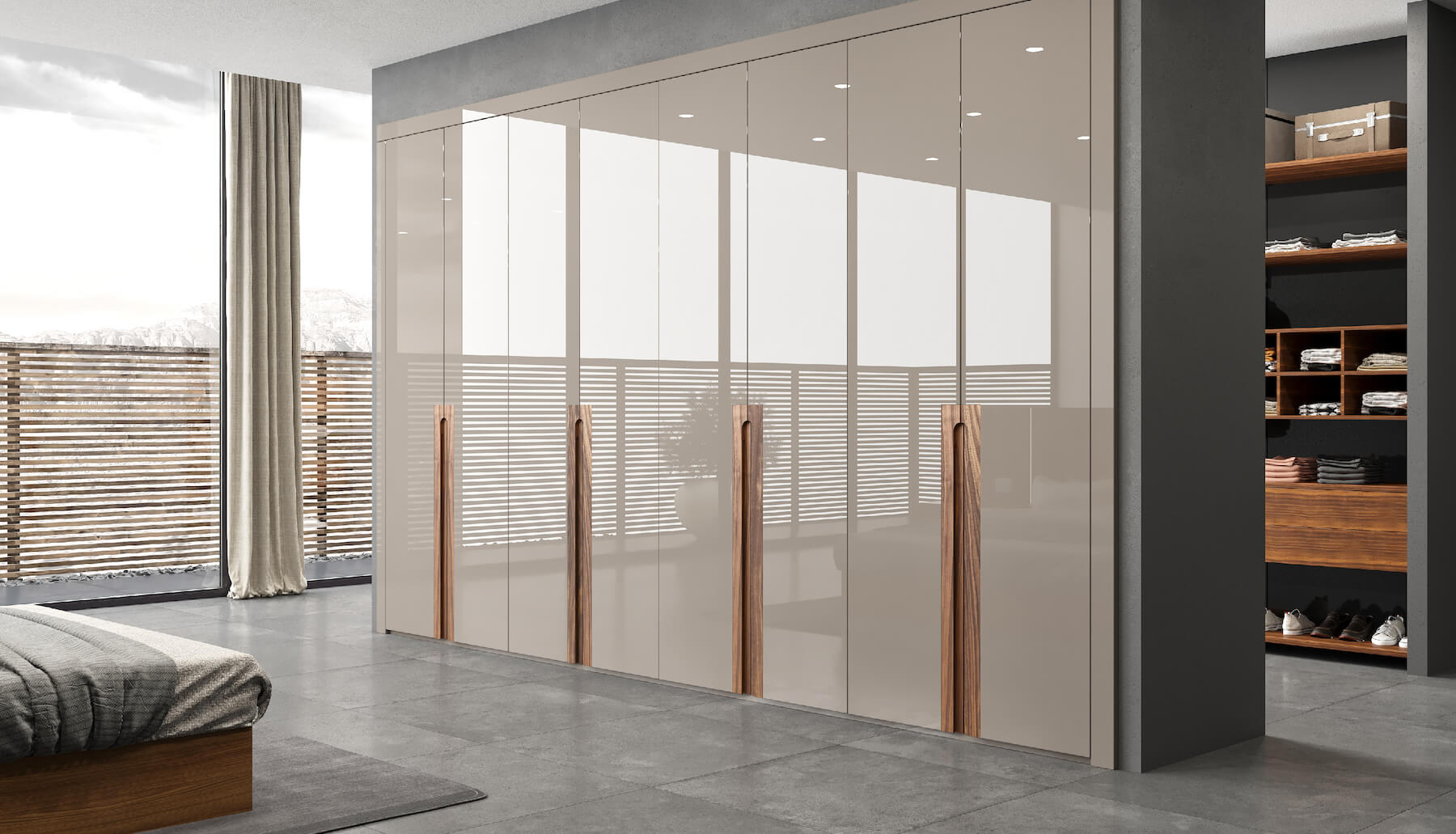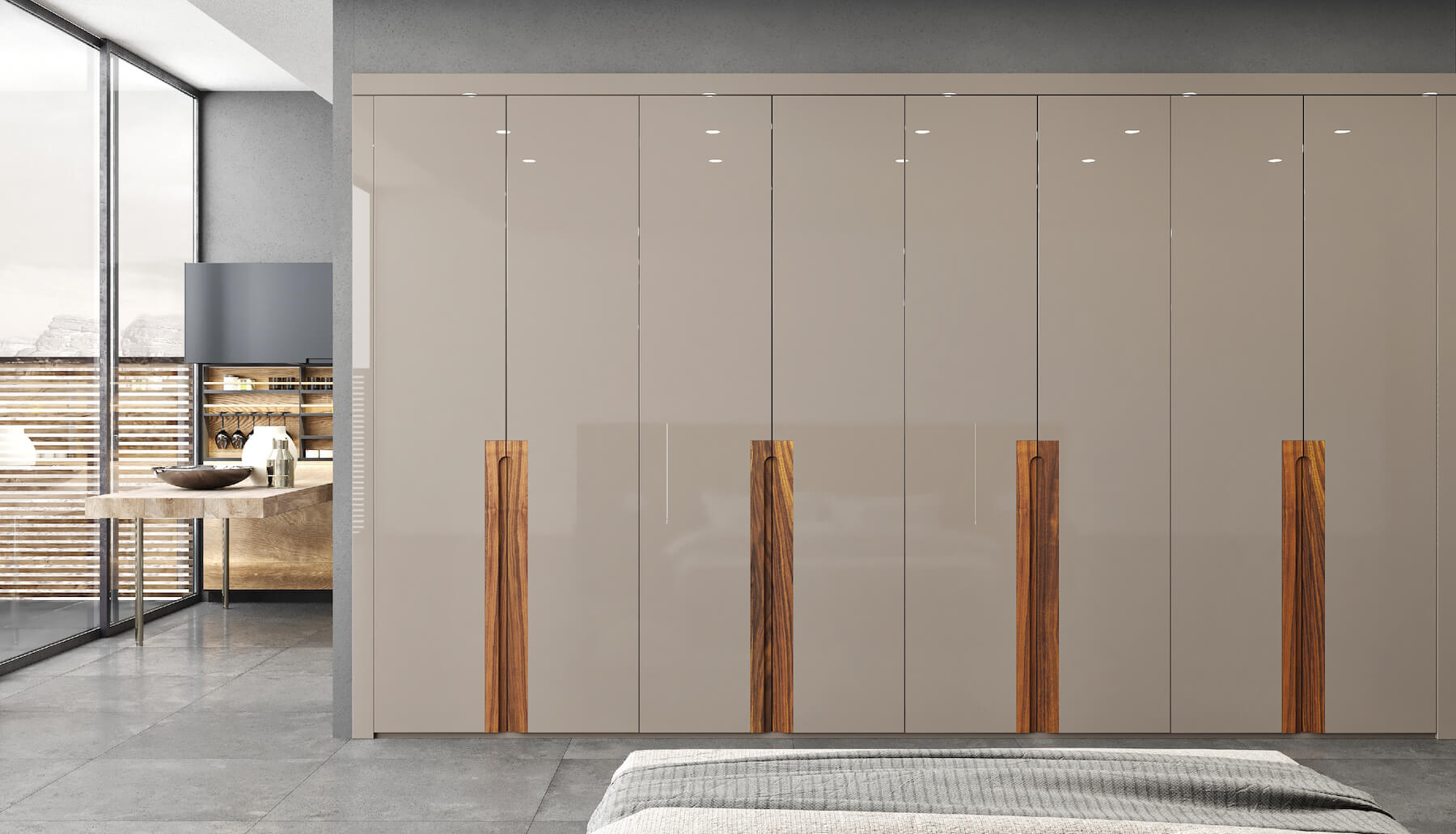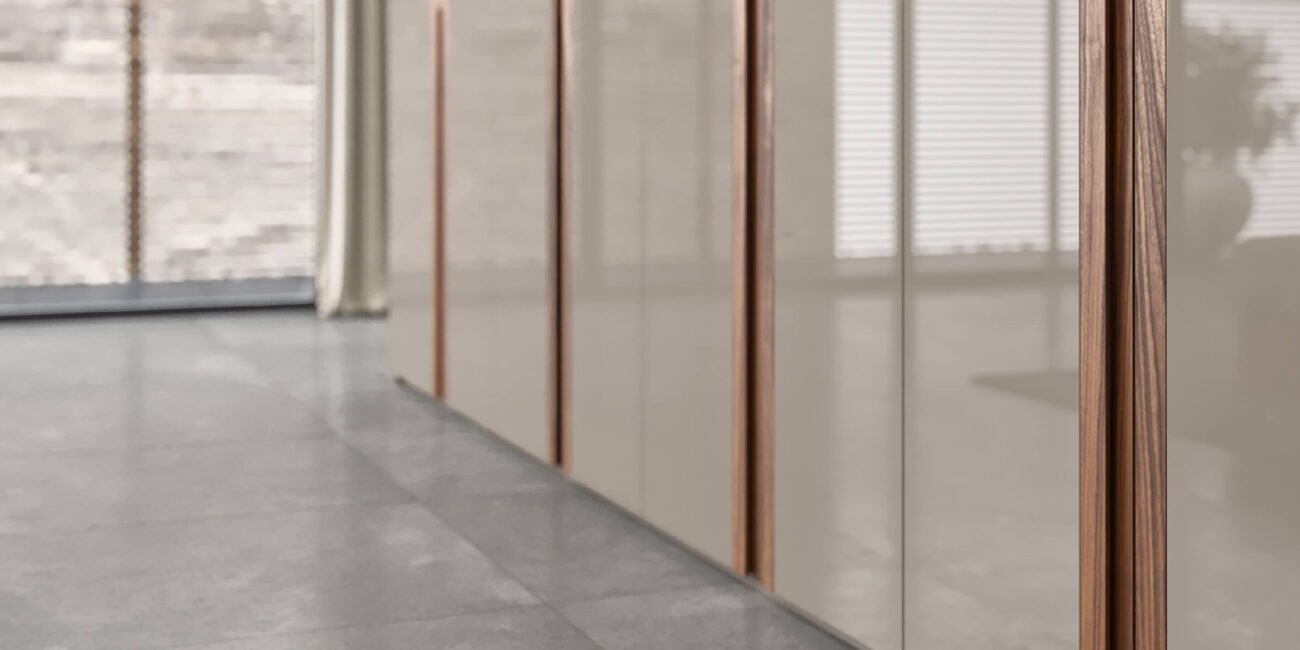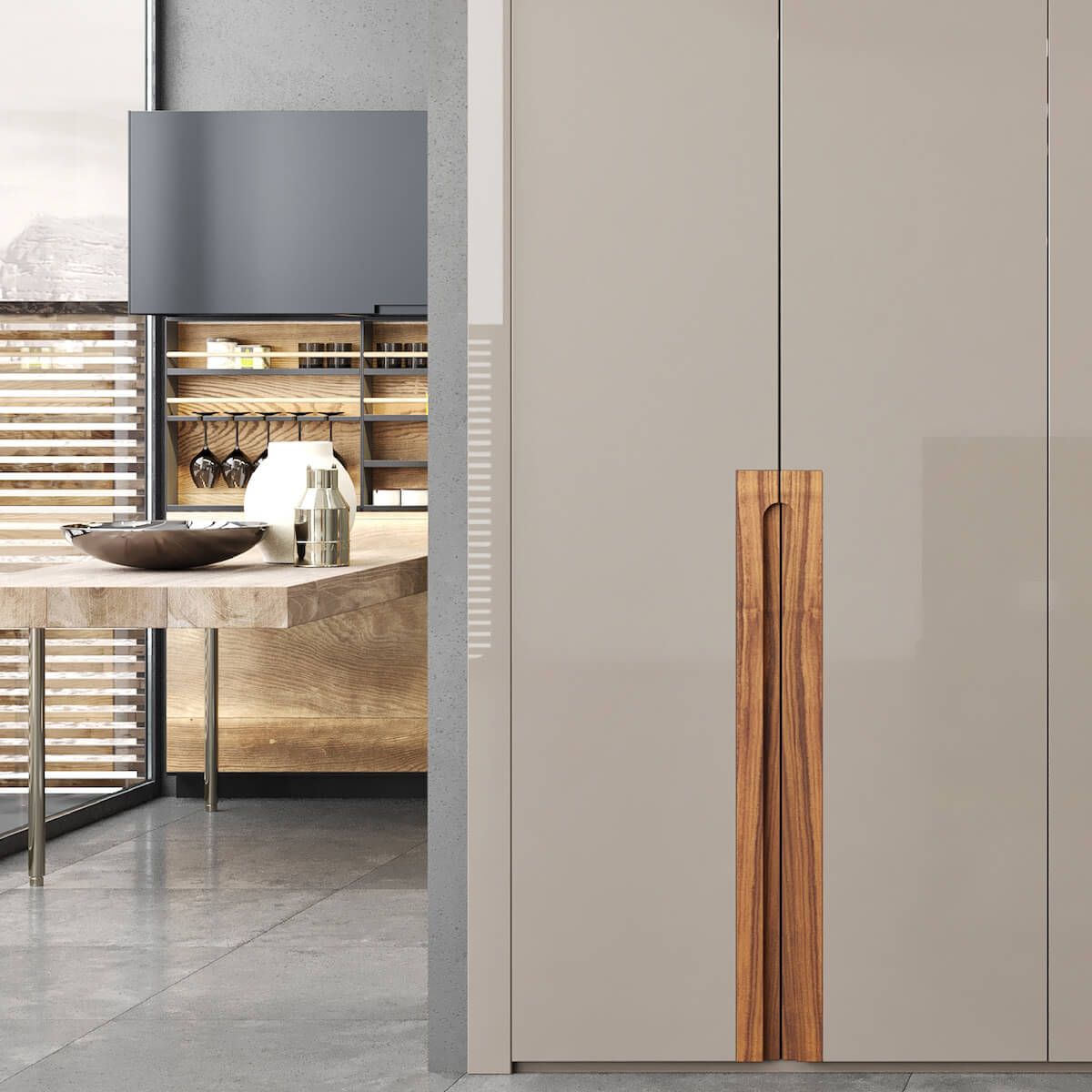 Built to be unique, this closet's massive walnut handle combines functionality and a character that's delightfully modern. With a glossy finish, as well as angular geometric edges, the closet's flat, minimalistic design sparks serenity.
Romantic, characterful and modern, as well as sublimely spacious, the Type 09 Sahara closet is a merge between visual appeal and a modular storage solution where everything has its very own place.