Description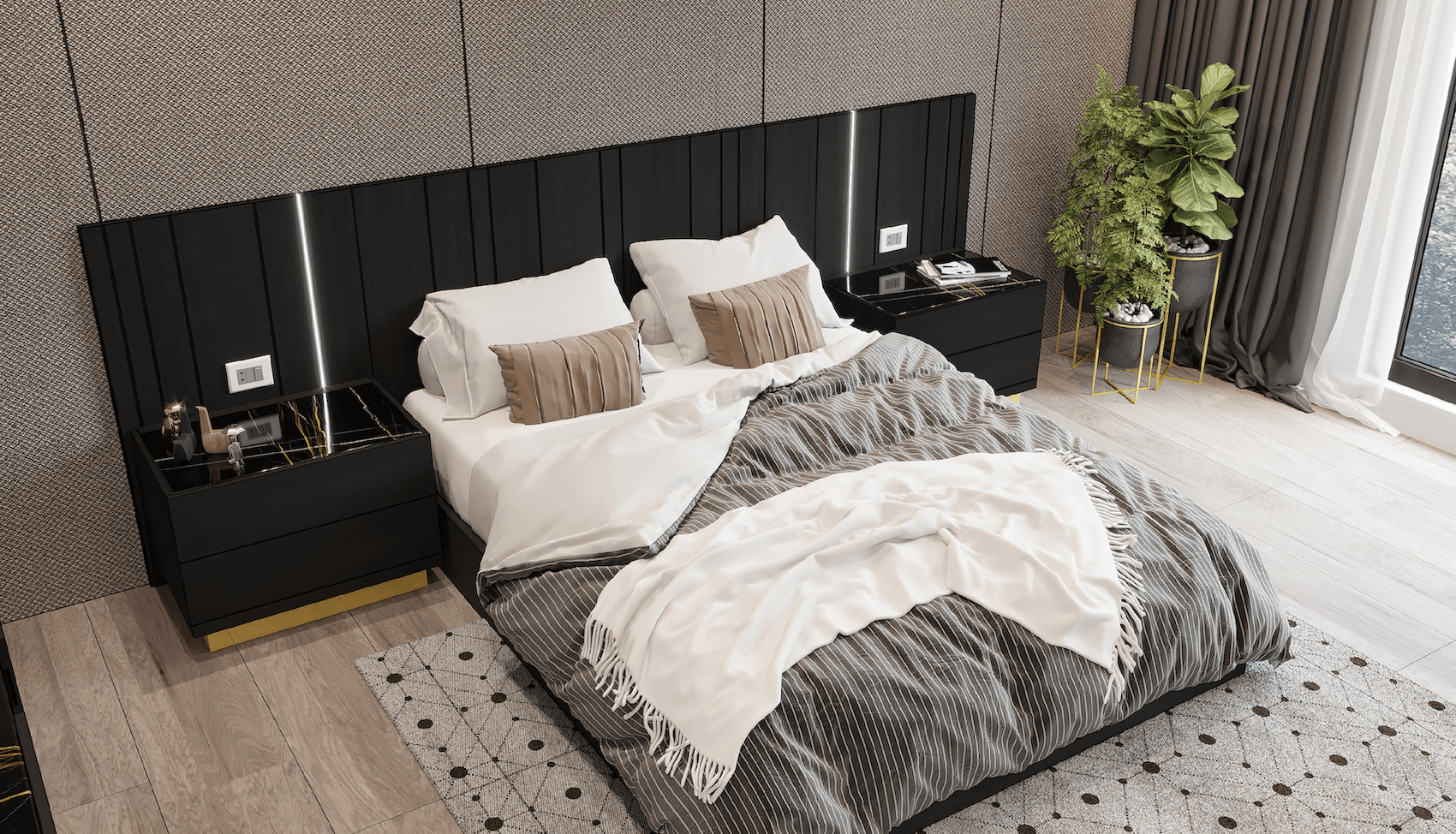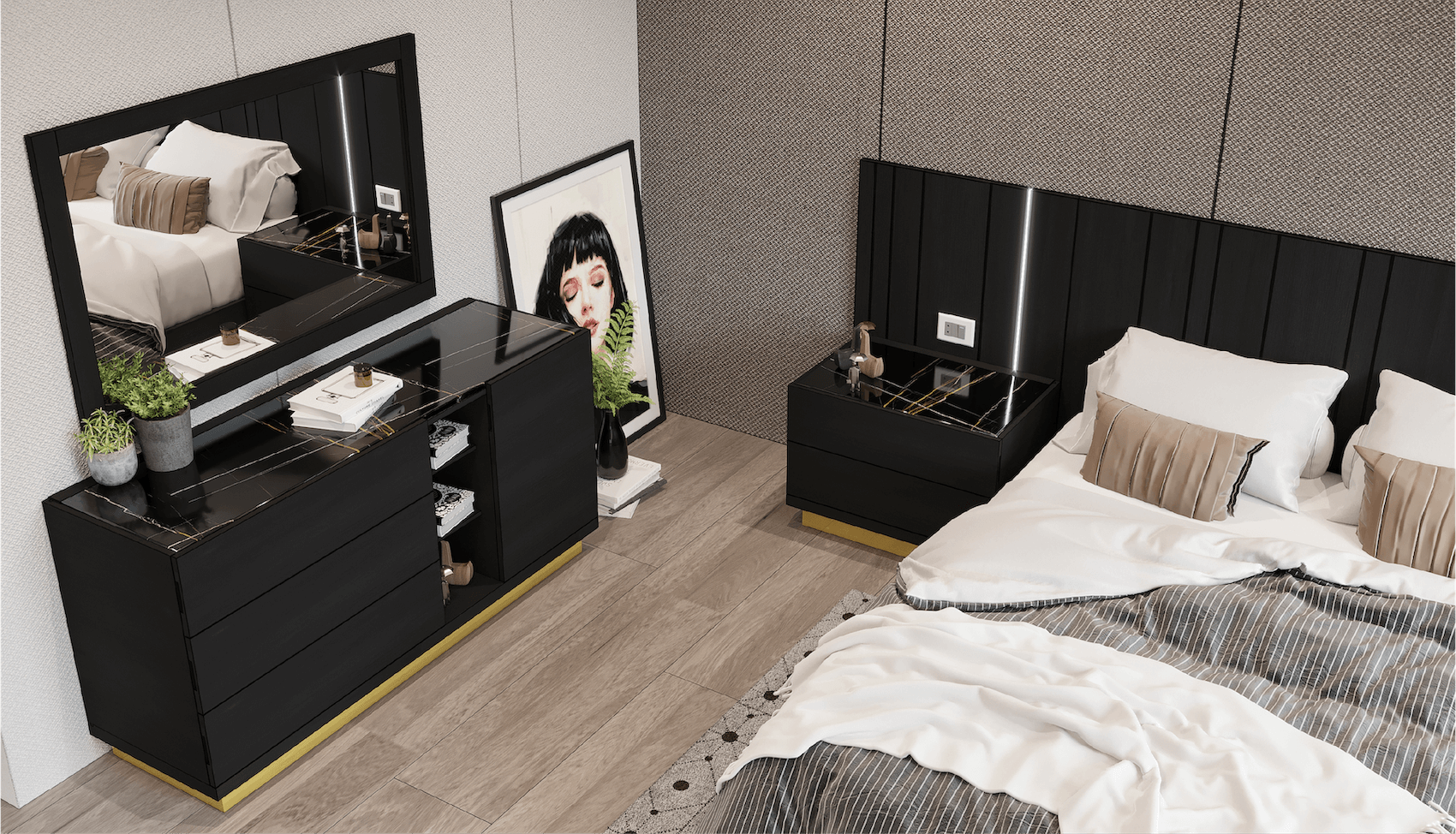 The Phantom Bedroom is luxuriously dark, standing out with its asymmetrically paneled headboard. Handleless drawers adorn the dressing and side tables, a minimalist chic move that brings out the set's brassy bases.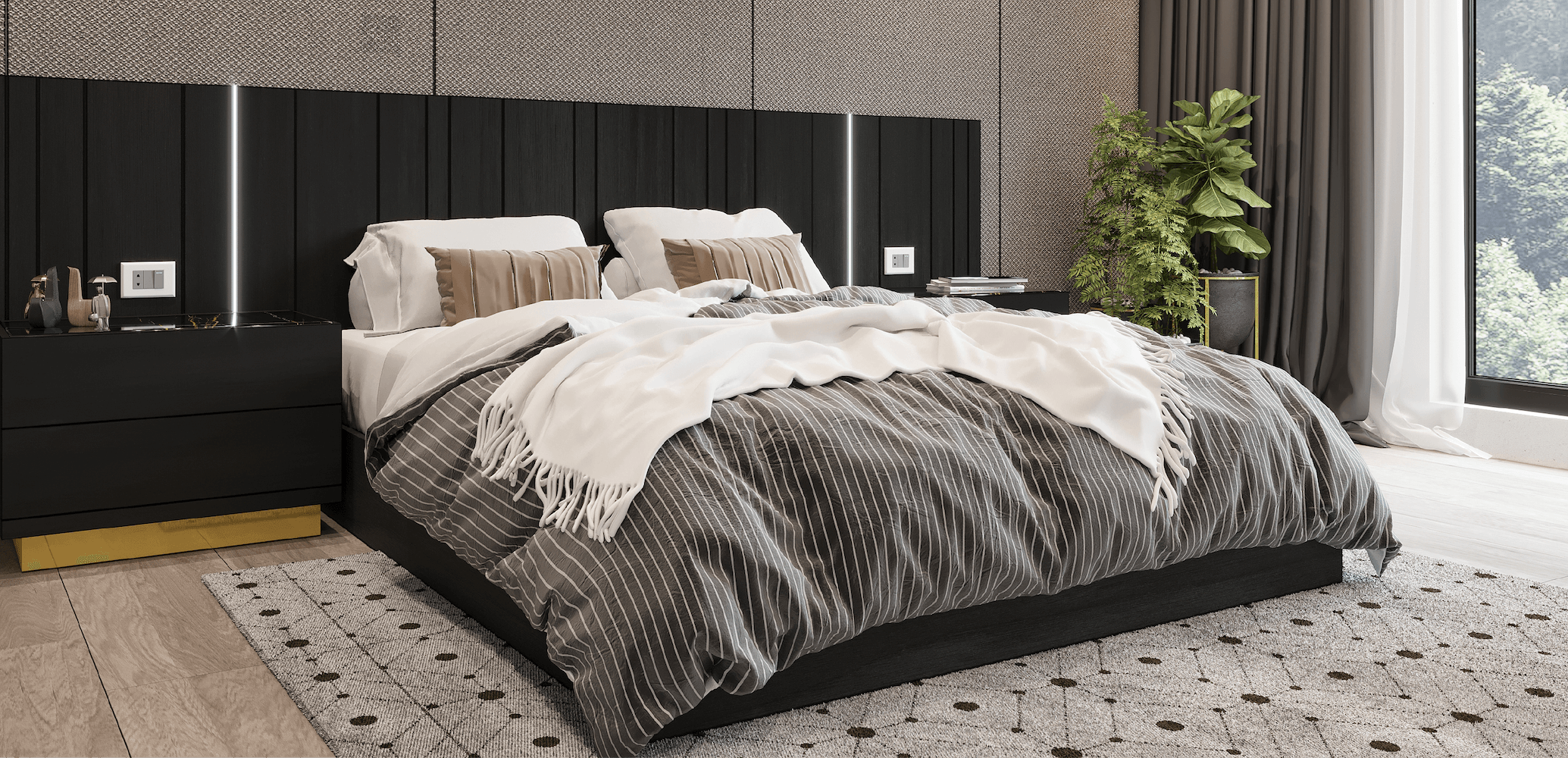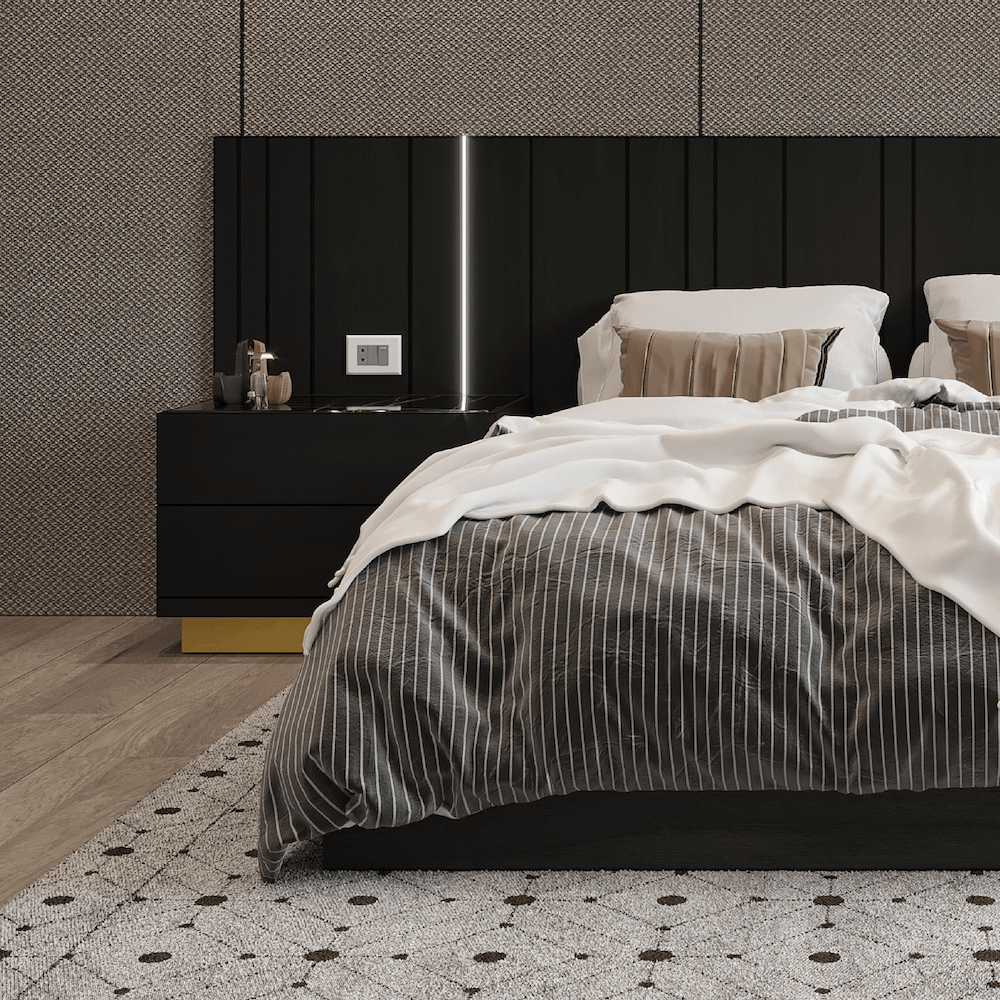 Enjoy pure, clean comfort in this exquisitely trendy bedroom. Headboards with unique built-in LED lighting streamline your nighttime experience, avoiding the need for bulky light fixtures.
Glossy tabletops with a dark marble effect add zest and edge to the look.
Color/ Black

.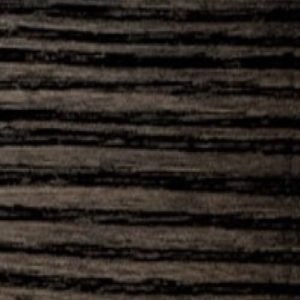 .   

.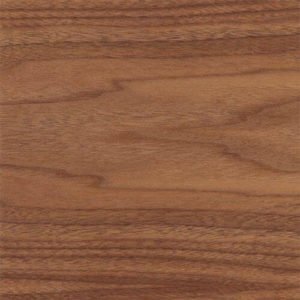 .