Description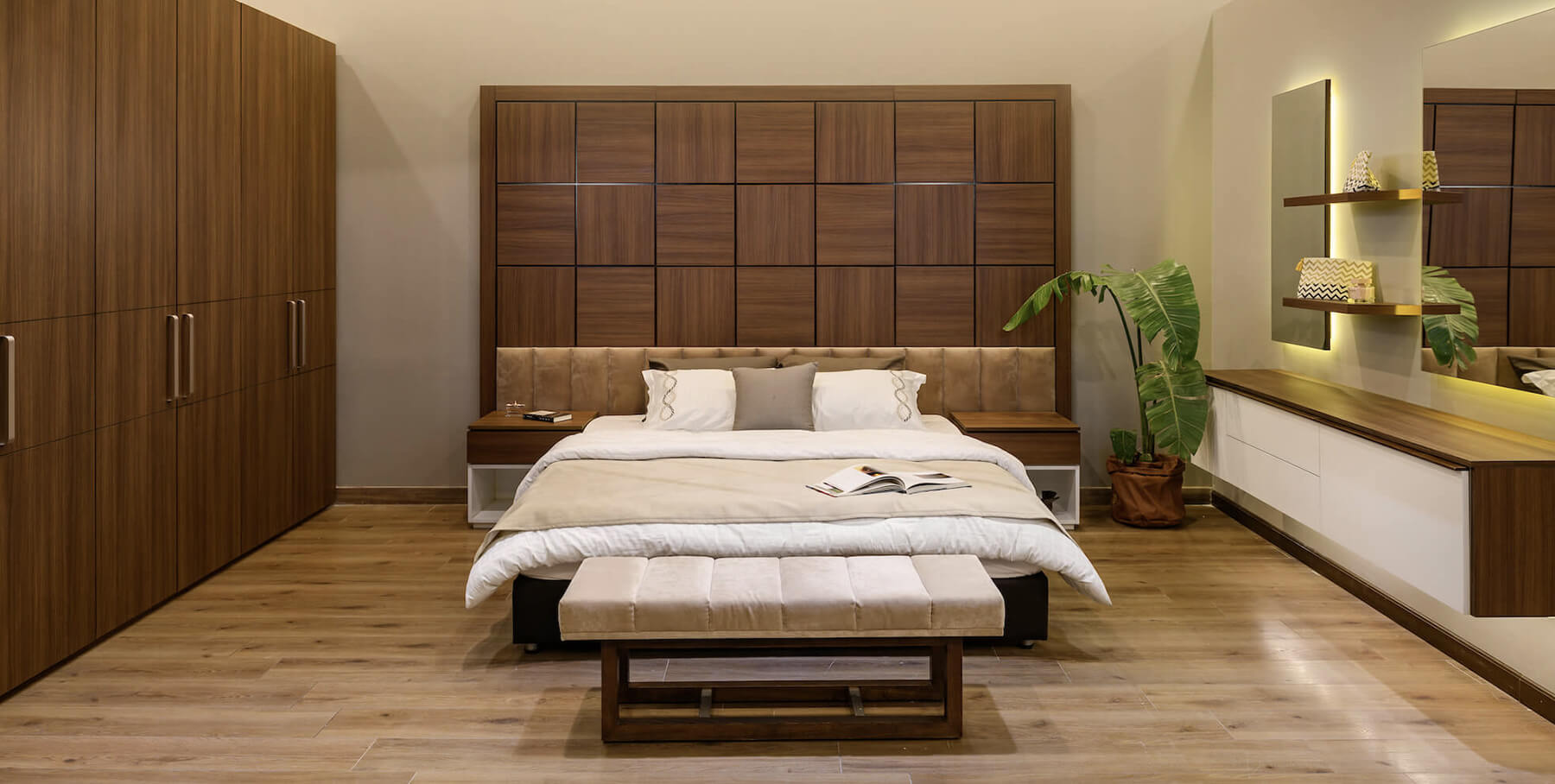 Auberge Bedroom
The Auberge bedroom is the perfect choice to give your room something extra and sophisticated. A bed with a high-headboard which is easily and readily adaptable means that you have creative control over your comfort zone.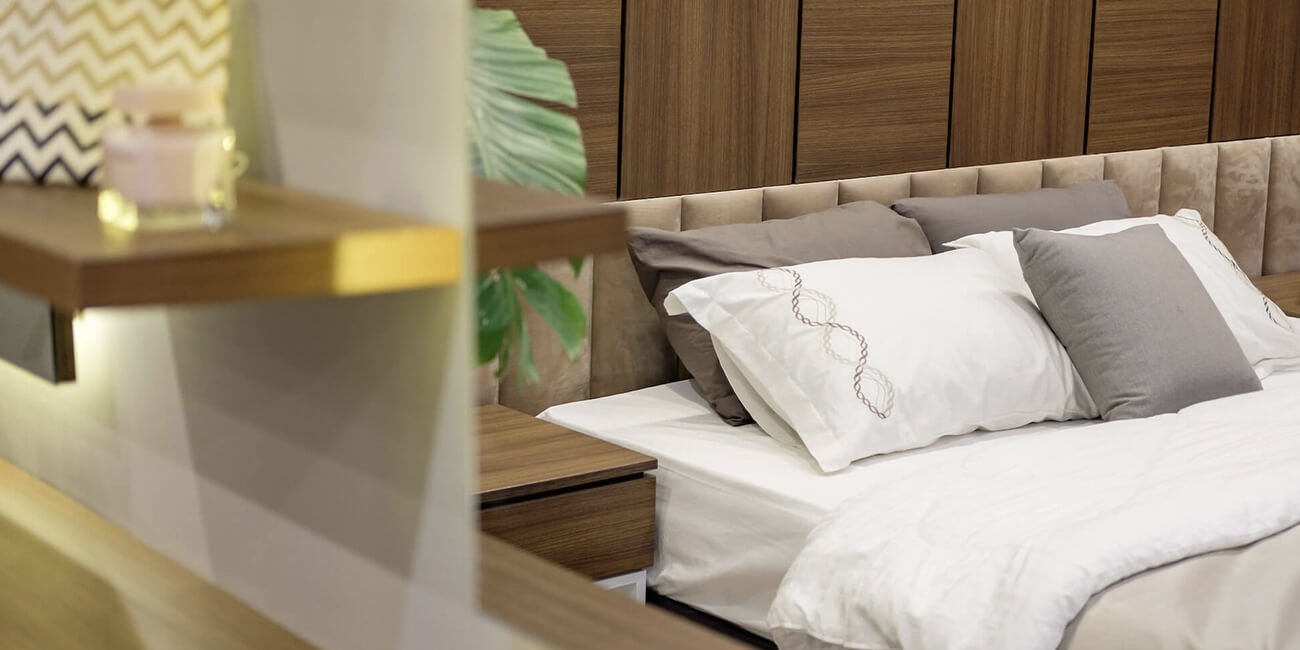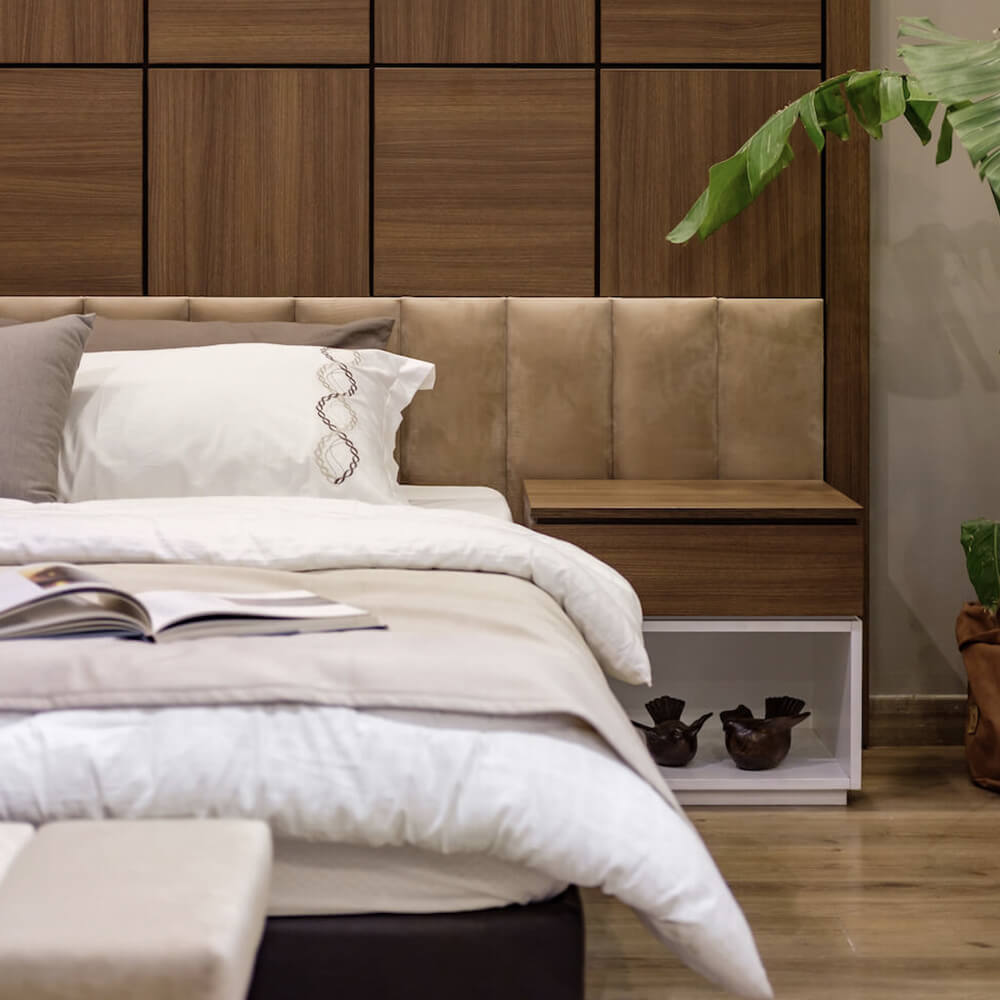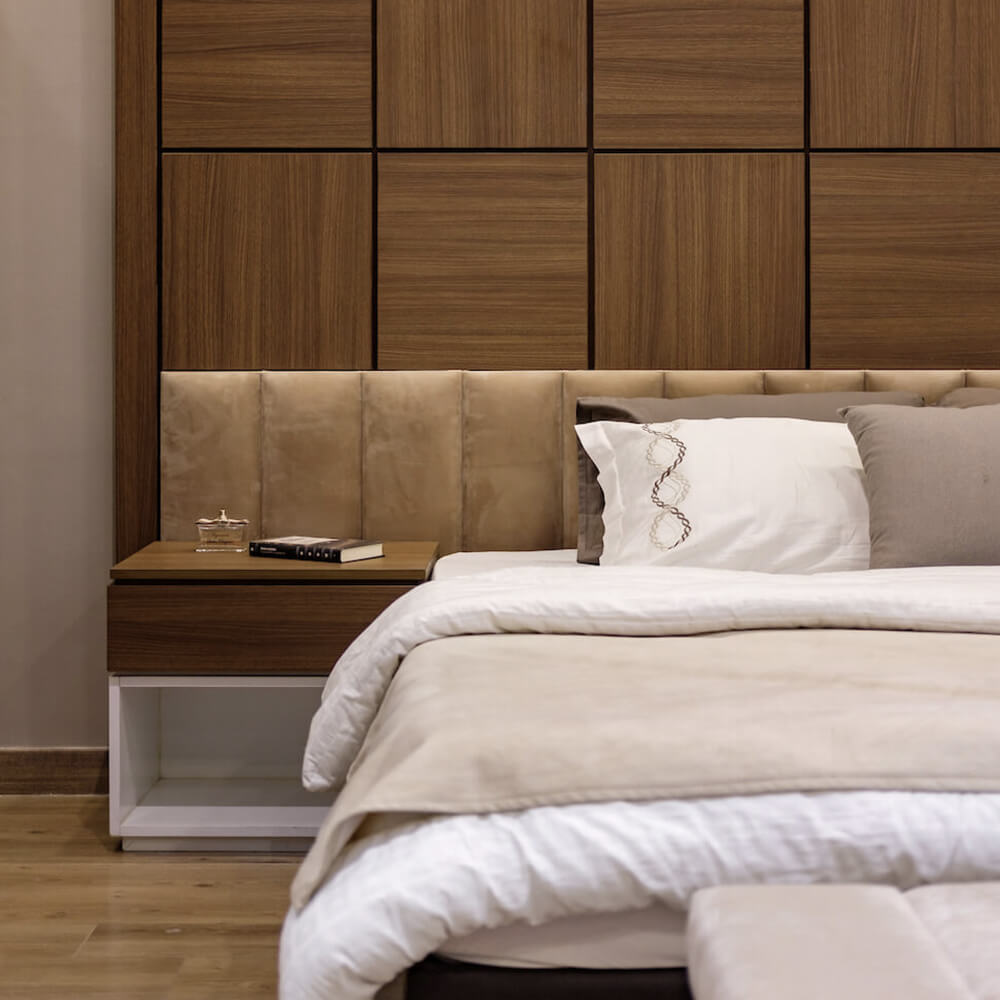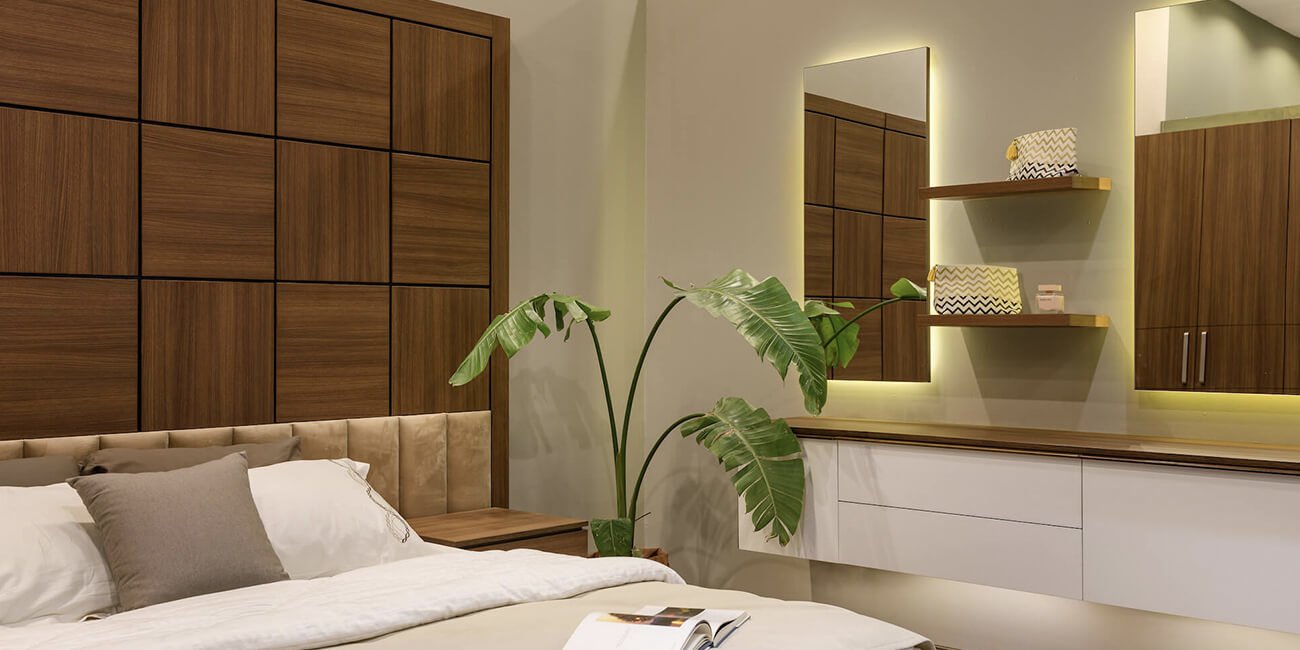 The headboard steals the show in this design, extending high and wide. Beautiful geometricity is combined with unbelievably smooth finishing, and the result is undeniably stylish.
Inlaid with exquisite upholstery, our wood displays depth and balance, while a neutral color palette promotes a sense of serenity and tranquility.