Description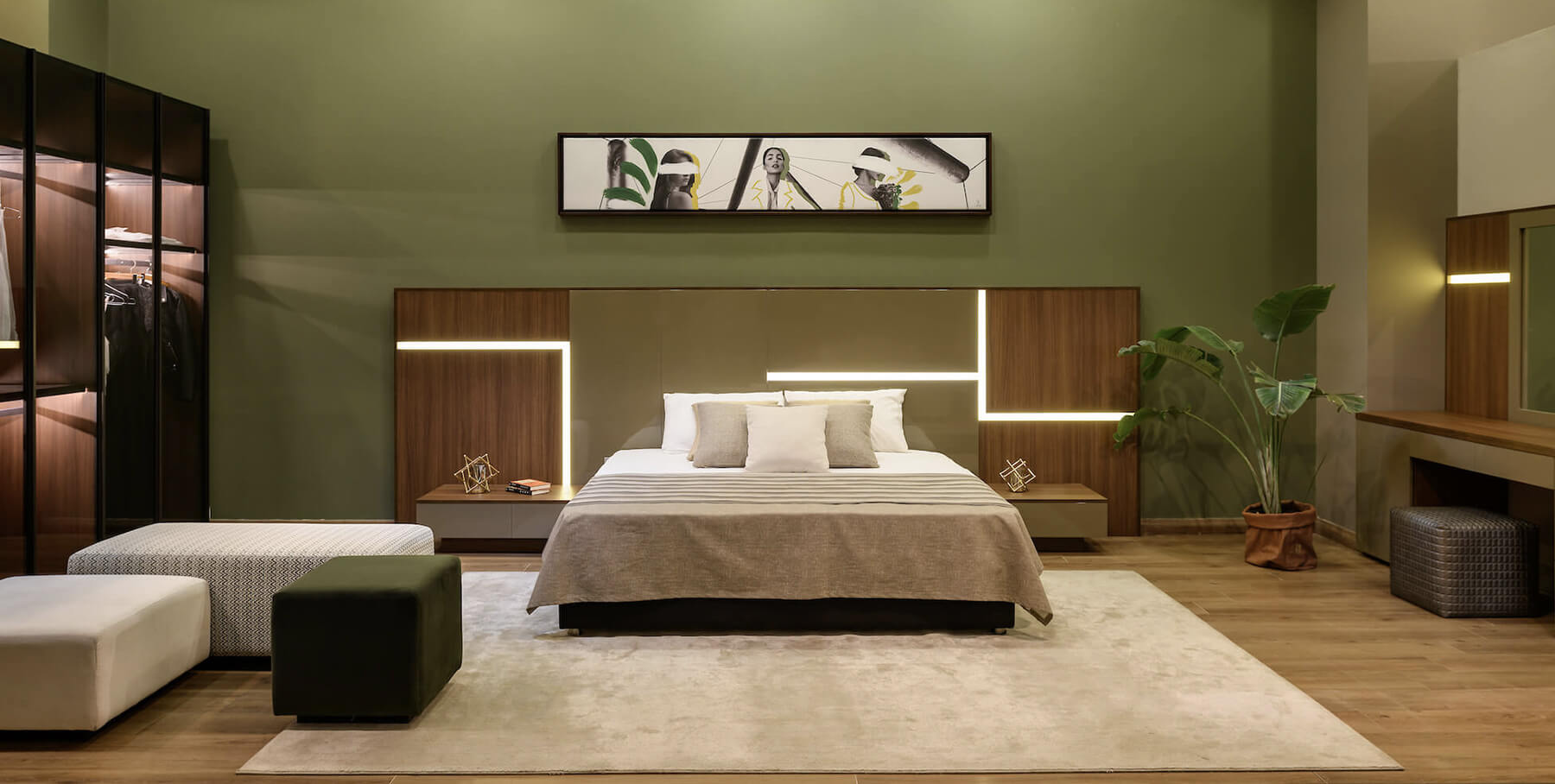 Mint Bedroom
Featuring unique surfaces, this beige lacquered finish
set provides modish feel as well as a contemporary
look to the bedroom.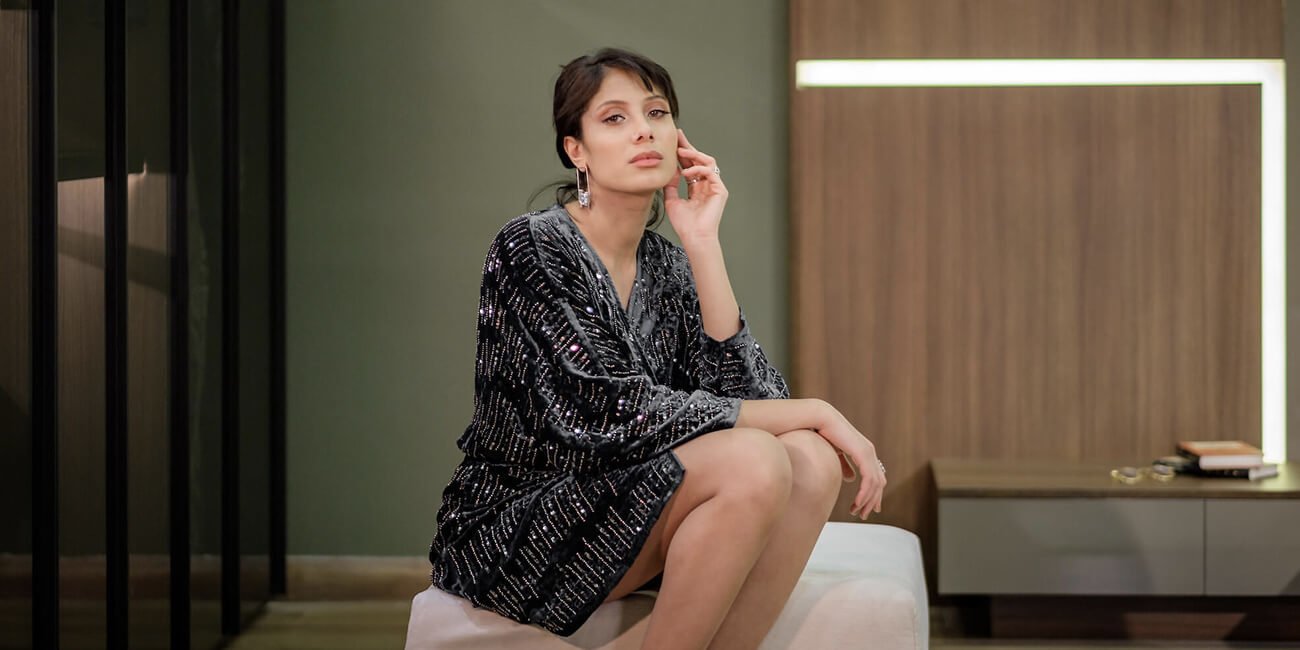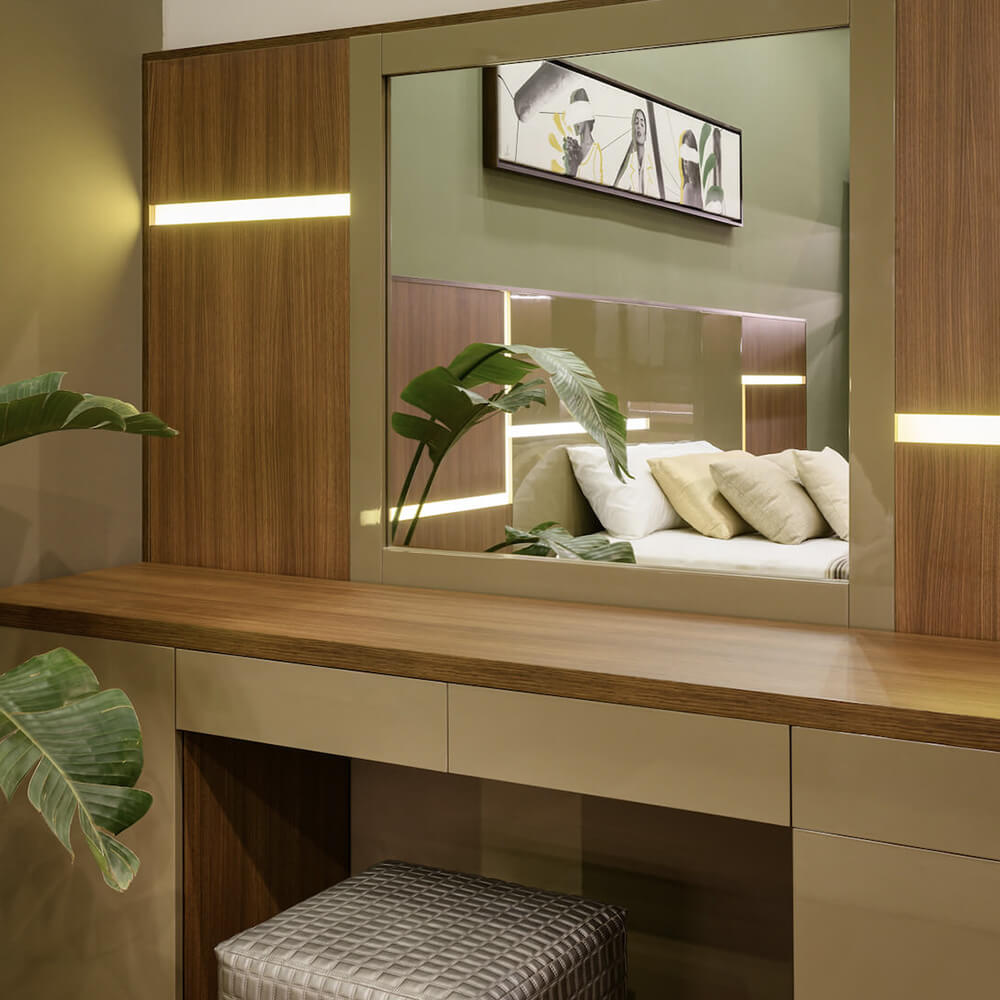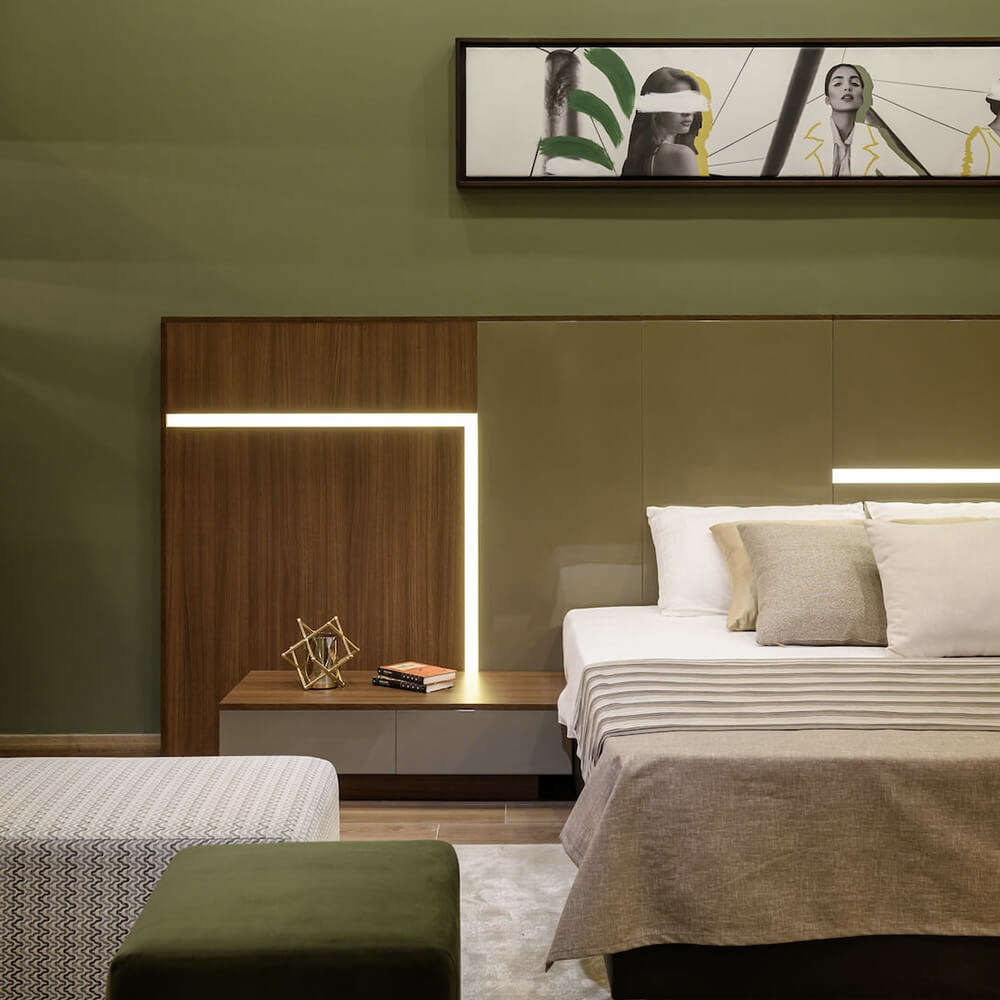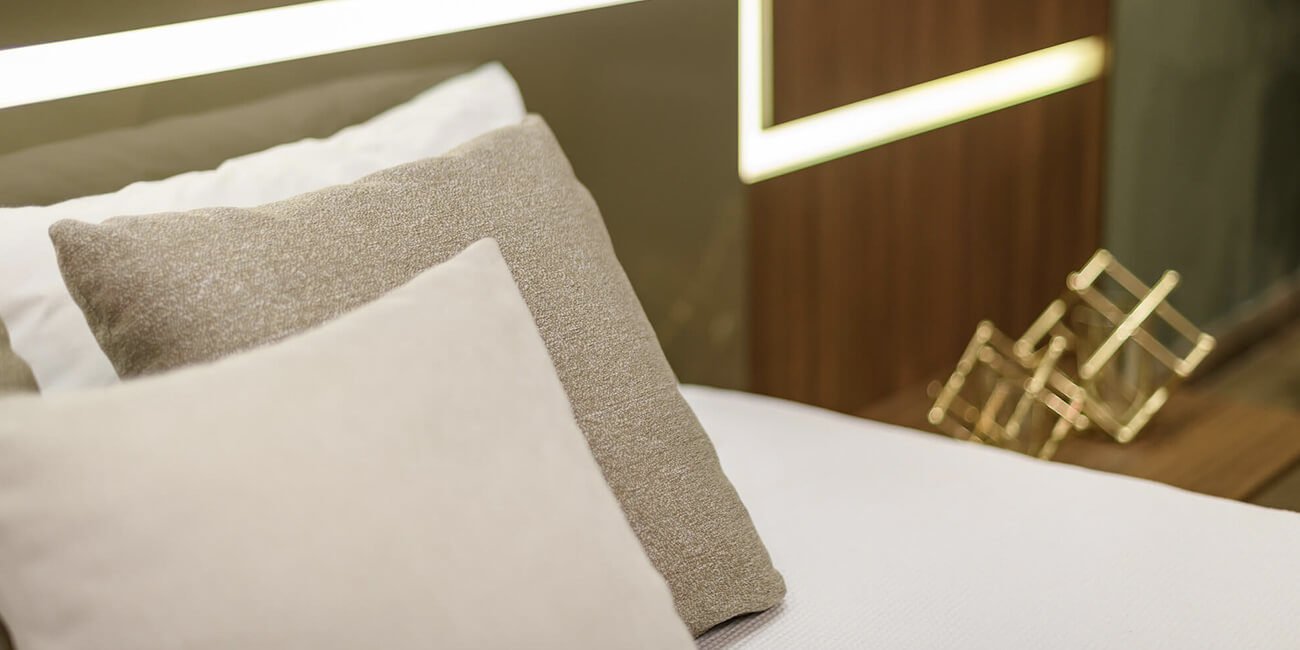 Design features a Tri-part
A great example of indirect lighting, this bedroom features some of the best modern use of LED light strips. This bedroom features a headboard that has light shining out of it through strips in the headboard itself.